Podcast: Play in new window | Download
Subscribe:
March 12, 2014 – Segment 1
Marc shares some of what happened on this day in history, including the day Benjamin Banneker and Pierre Charles L'Enfant were commissioned to lay out the District of Columbia, the day Malcolm X resigned from the Nation of Islam, and the day African-American children's author Virginia Hamilton was born.
Today is:
World Day Against Cyber Censorship (requested by Reporters Without Borders and Amnesty International in 2009)
On this day in history:
1773: Jeanne Baptiste Pointe de Sable founded settlement now known as Chicago.
1791: Benjamin Banneker and Pierre Charles L'Enfant, are commissioned to lay out the District of Columbia.
1894: Coca-Cola begins selling it's first bottles in 1894 in Vicksburg, Mississippi.
1912: Juliette Gordon Low founded the Girl Guides in the United States, she had lived in England with her first husband for many years and had been a Girl Guide leader while living in England. On March 12th, 1912 She gathered 18 girls together to register the first troop of American Girl Guides in Savannah, Georgia. The next years the name was changed to Girl Scouts of America the following year.
1930: Mahatma Gandhi and his followers begin a 200 mile march to the salt beds of Jalalpur to campaign against British tax on salt beginning the fight for Indian independence from Great Britain. What must also be remembered is he was 61 years old at the time and marched over 200 miles in a peaceful march as a form of protest.
1933: President Roosevelt gives his first " fireside chat " radio broadcast just 8 days after his inauguration telling the American people to keep faith with their country and their banking system, and asking them to leave their money in the bank where it would be kept safe . His chats to the people through these "fireside chats " on this day and future days were made friendly and informative but keeping them easy to understand by all and many consider helped him win an unprecedented 4 terms of office serving his country for a total of 12 years and 39 days. This is his fireside chat about the fail of the banking system.
1939: Artie Shaw and his band record the single "Deep Purple." It goes on to become one of the big band's biggest hits.
1945: Anne Frank, author of "The Diary of Anne Frank," died at Bergen-Belsen concentration camp from Typhus during a typhus epidemic that spread through the concentration camp.
1947: Very soon after the war President Truman had decided that to use America to stop the spread of communism around the world telling congress the country must intervene wherever necessary throughout the world to prevent the subjection of free people to Communist inspired totalitarian regimes at the expense of their national integrity. One of the first requests to provide this support around the world to stop the spread of communism was to give $400 million in aid to bolster the hard-pressed Greek and Turkish governments against Communist pressure. This is also known as the beginning of "The Truman Doctrine" and the beginning of the battle to stop the spread of communism.
1959: Congressional approval to admit Hawaii as the 50th state in the U.S.
1964: Malcolm X resigned from the Nation of Islam.
1982: Charles Fuller wins the Pulitzer Prize for A Soldier's Play
1984: Britain's miners have stopped work in protest against job losses with more than half the country's mineworkers now on strike. The miners are striking because of the announcement by the Chairman of the Coal Board Ian MacGregor that 20 uneconomic pits would close, putting 20,000 miners out of work. The miners' strike lasted a year and was one of the longest and possibly most damaging industrial disputes ever seen in the United Kingdom.
1994: The ordination of women as priests The Church of England in 1992 begins.
1999: Former Warsaw Pact members the Czech Republic, Hungary and Poland join NATO.
2006: The Chicago Tribune has compiled a list of 2,653 C.I.A. employees by searching the Internet. The newspaper states that Washington was uncertain of whether the Bush Administration had revealed the names of covert C.I.A. operatives to the press, and asserts that getting this sort of information is not so very difficult. Today's Chicago Tribune reports that it had found the names by searching commercial databases on the Internet. The Tribune's deputy managing editor for news has edited the story, and says that the paper was surprised by how much it could learn from its online sources (including supposedly undercover operatives' names). He said that: We were able to get identities, internal agency telephone numbers and the locations of some two dozen secret C.I.A. facilities around the United States. It has not published the names at the C.I.A's request. A C.I.A. spokeswoman has admitted that this will force the Agency to change its methods of protecting information.
2009: Financier Bernard Madoff pleads guilty in New York to scamming $18 billion, the largest in Wall Street history.
2011: A reactor at the Fukushima Daiichi Nuclear Power Plant melts and explodes and releases radioactivity into the atmosphere a day after Japan's earthquake.
Born on this day in history:
1862: Jane Delano born: nurse; founded American Red Cross Nursing Service; responsible for identifying mosquito as carrier of Yellow Fever (later confirmed by Walter Reed)
1876: Helen Sumner Woodbury born: historian of labor movement and women's suffrage
1877: Annette Abbott Adams born: lawyer; first woman to serve as Assistant Attorney General in the U.S.
1883: Ethel Collins Dunham born: physician, pediatrician, chief of child development at the Children's Bureau, pioneer in care of newborns
1912: Dorothy Height was born on this day. "For nearly half a century, Dorothy Irene Height has given leadership to the struggle for equality and human rights for all people. Her life exemplifies her passionate commitment for a just society and her vision of a better world." – National Council of Negro Women
1917: Leonard Chess, the founder of the Chess record label, home to John Lee Hooker, Chuck Berry, Bo Diddley and Jimmy Reed. Chess died of a heart attack on October 16th 1969, aged 52.
1923: Clara Fraser, American activist, co-founded Radical Women (d. 1998)
1932: Andrew Young, American politician and activist, 14th United States Ambassador to the United Nations
1933: Barbara Feldon, American actress
1934: Virginia Hamilton, African-American children's author (d. 2002)
1940: Al Jarreau, American singer
1945: George Jackson, American singer-songwriter (d. 2013)
1946: Liza Minnelli, American actress, singer, and dancer
1947: Mitt Romney, American businessman and politician, 70th Governor of Massachusetts
1948: James Taylor, American singer-songwriter and guitarist
1952: Naomi Shihab Nye, American poet, songwriter, and author
1957: Marlon Jackson, American singer-songwriter and dancer (The Jackson 5)
1962: Darryl Strawberry, American baseball player
1968: Tammy Duckworth, Thai-American pilot and politician
On this day in history, we lost:
1914: George Westinghouse, American engineer (b. 1846)
1955: Charlie Parker, American saxophonist and composer (b. 1920)
2001: Morton Downey, Jr., American singer-songwriter and talk show host (b. 1933)
2012: Michael Hossack, American drummer (Doobie Brothers) (b. 1946)
Sources: The People History; This Day in Labor History; Wikipedia List of Historical Anniversaries; This Day in Women's History; This Day in African History;History.com; History Orb; Yenoba; Selected Black Facts; Phil Konstantin's North American Indian History; and This Day in Music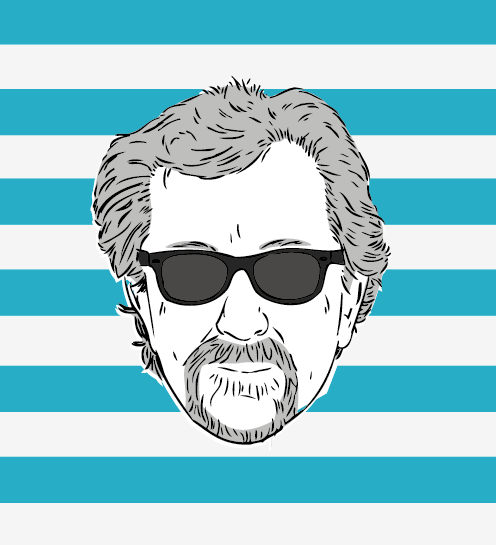 The Marc Steiner Show currently airs on The Real News Network. The show covers the topics that matter, engaging real voices, from Charm City to Cairo and beyond. Email us to share your comments with us.