Podcast: Play in new window | Download
Subscribe:
March 12, 2015 – Segment 1
Marc shares some of the events that happened on this day in history, including the birthday of activist Clara Fraser, the day artist Romare Bearden passed away, and the day Charles "Bird" Parker, Jr., hall of fame jazz saxophonist and composer, died.
Transcript of this day in history included below.
This is Marc Steiner, and today is March the 12th.
(Britney Spears – Soda Pop)
That's Britney Spears' song "Soda Pop." We're playing that because today in 1894, Coca-Cola was first bottled and sold. The bottling took place in Vicksburg, Mississippi by bottler Joseph Bidenharn. Coca-Cola was originally invented as a medicine by Confederate Colonel John Pemberton after he was wounded in the Civil War and wanted to find an alternative to morphine. The two main ingredients in Pemberton's concoction were cocaine and caffeine. When Coca-Cola was first marketed, it claimed to cure opiate addiction, headaches, impotence and more — hence the Coca in the Cola How far we've come…
A few years later in 1897, the Oklahoma Colored and Normal University was established in Langston, Oklahoma. It would later become Langston University, in honor of first African American United States House Representative John Mercer Langston, who was also the founder of Howard University Law School and famous abolitionist and leader was the great Uncle of Langston Hughes
Speaking of Langston University, we lost an important person connected to that school today:
We lost Edward P. McCabe today in 1920, attorney and one of the first African Americans to hold a major political office in the old west. McCabe was born October 10, 1850 in Troy, New York. He worked on Wall Street as a young man but moved to Chicago, Illinois in 1872 where he was appointed clerk in the Cook County office of the United States Treasury Department. He moved to Nicodemus, Kansas in 1878 and in 1882 was elected Kansas State Auditor, becoming the highest ranking African American officeholder outside of the Reconstruction South. McCabe served two terms as state auditor. In 1890, he moved to the Oklahoma Territory and acquired a 320 acre tract of land which in 1892 became the town of Langston. McCabe was an advocate of Black people moving to Oklahoma and supported the idea of making Oklahoma an all-Black state. Between 1900 and 1906 the Black population of Oklahoma more than doubled. On March 12, 1897, McCabe helped found the Colored Agricultural and Normal School which later became Langston University.
And the Girl Guides were founded today by Juliet Gordon Lowe. That organization later became The Girl Scouts of the USA.
The World War II alliance that defeated the Nazis and the Japanese officially unraveled today when President Harry Truman unveiled The Truman Doctrine today in 1947. This proclaimed to help stop the spread of Communism across the world.
The Black, Coloured and Indian churches in South Africa issued a statement today in 1980 on the controversial Immorality Act and the Mixed Marriages Act. These acts criminalized the "intermixing of couples of different races," not just in marriage but also in all sexual relations between blacks and whites. These laws were at the foundation of the South African apartheid government. Those found guilty of disobeying this law were subject to 7 years in prison and lashings.
1952 – The parents of Cornelius H. Charlton were presented the Congressional Medal of Honor, America's highest military decoration, for Charlton's actions during the Korean War. Charlton was born July 24, 1929 in East Gulf, West Virginia but raised in The Bronx, New York. A career soldier, Charlton was sent to Korea he requested combat duty and was assigned to Company C of the 24th Infantry Regiment, 25th Infantry Division, the last all-Black regiment. On June 2, 1951, near the village of Chipo-ri, Korea, his platoon came under heavy fire and his platoon leader was wounded. Sergeant Charlton took command, regrouped his men, and led an assault. Wounded by a grenade, he refused medical attention… continued to lead the charge…. single-handedly he attacked and disabled the last remaining enemy gun emplacement. While doing this, he suffered another grenade wound and died on the battlefield giving his life to save his entire company..
We also lost the great Romare Bearden, artist and author, died today in 1988. His colorful montages depicting African-American life are iconic.
And it's the birthday of activist Clara Fraser, who co-founded the Freedom Socialist Party and Radical Women.
Here's a song to think about on March 12th. Charles "Bird" Parker, Jr., hall of fame jazz saxophonist and composer died. We're listening to "Yardbird Suite."
Charlie Bird Parker – Yardbird Suite
To continue your exploration of this day in history, take a look at some of our favorite sources: Charles H. Wright Museum: Today in Black History; African American Registry; BlackPast; NYTimes on this Day; EyewitnessToHistory.com; The Civil War Trust; Voices in Labor: Today in Labor History; Union Communication Services at The Worker Institute: Today in Labor History; BBC On This Day; The Holocaust History Project; PBS African American World; PBS; Today in Women's History; South African History Online; This Day In North American Indian History; Jewish Virtual Library; The People History; Wikipedia List of Historical Anniversaries; Yenoba; and This Day in Music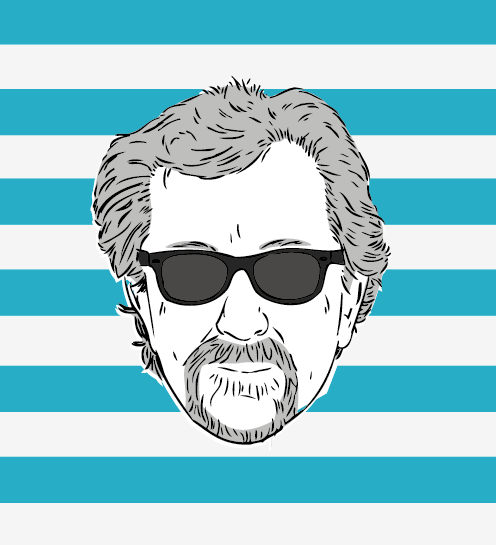 The Marc Steiner Show currently airs on The Real News Network. The show covers the topics that matter, engaging real voices, from Charm City to Cairo and beyond. Email us to share your comments with us.