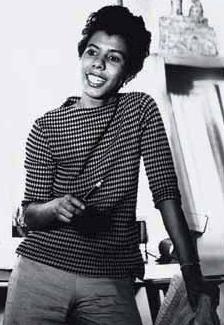 Podcast: Play in new window | Download
Subscribe: RSS
March 11, 2014 – Segment 1
Marc talks about what happened on this day in history, including the day "Raisin In The Sun" opened at Barrymore Theater, the birthday of accordion player Lawrence Welk, and the birthday of singer Patty Waters.
Today is:
Johnny Appleseed Day (United States)
On this day in history:
1824: The United States Department of War creates the Bureau of Indian Affairs.
1918: The first cases of one of the worst influenza epidemic ( FLU )in history are reported at Fort Riley, Kansas it would eventually kill more than 1/2 million Americans and more than 20 million people worldwide.
1927: In New York City, Samuel Roxy Rothafel opens the Roxy Theatre.
1948: Dr. Reginald Weir becomes the first black player to compete in the U.S. Indoor Lawn Tennis Association Championship.
1959: "Raisin in the Sun," first Broadway play by a Black woman, opened at Barrymore Theater with Sidney Poitier and Claudia McNeil in the starring roles. Lorraine Hansberry's drama was the first Broadway play with a Black director, Lloyd Richards, in the modern era.
1959: Comedian and television star Flip Wilson received the International Broadcasting Man of the Year Award. Flip Wilson was the first Afro-American to be a television superstar.
1967: Concern rose among Americans when Gov. George Romney decided to run for president under the Republican ticket. One of the major concerns about Romney running for office included the fact that the Mormon Church to which he belonged advocated segregation. Moreover, Romney's church considered African-Americans an inferior race. Nevertheless, George Romney assured the public that he believed that all Americans should be allowed the same opportunities in life. He encouraged people to judge him (Romney) on his actions and not how his church believes. His desire was similar to that expressed by President John F. Kennedy-to act according to national interest, and not according to religion.
1967: The Supremes had their ninth US No.1 single with 'Love Is Here And Now Your Gone' a No.17 hit in the UK.
1968: Soul singer Otis Redding posthumously receives a gold record for the single "The Dock of the Bay." Redding was killed in a plane crash three months ago.
1970: The Fifth Dimension's "Aquarius/Let the Sun Shine In" is named Record of the Year at the Grammys.
1985: Mikhail Gorbachev was called upon to replace Konstantin Chernenko who had died the day before. During his first six years in office, he was instrumental in advocating foreign and domestic policy changes.
1990: Patricio Aylwin is sworn in as the first democratically elected President of Chile since 1970.
1993: Janet Reno is confirmed by the United States Senate and sworn in the next day, becoming the first female Attorney General of the United States.
2000: Destiny's Child went to No.1 on the US singles chart with 'Say My Name'
2006: Michelle Bachelet is inaugurated as first female president of Chile.
2008: A New York State Governor, Eliot Spitzer, who had gained national prominence by pursuing Wall Street wrongdoings, has apologized for his involvement in a prostitution ring. The married father-of-three has said he had acted in a way that violated his obligations to his family. He has previously campaigned for ethical leadership in the Democratic Party. Governor Eliot Spitzer is now under pressure to resign.
2011: An earthquake with a magnitude of 8.9 hit the coast of Japan causing massive amounts of damage and dangerous tsunamis, making it the most powerful earthquake in Japan in recorded history. The earthquake and tsunami caused damage to reactors in the Fukushima nuclear plant creating a radiation leak and forcing locals to evacuate, as well as worldwide anxiety over possible meltdown. Thousands of people were killed as a result of the earthquake and the homes of hundreds of thousands of people were destroyed. The amount of damage that Japan sustained from the earthquake and tsunamis would likely take years to recover from.
Born on this day in history:
1829: Sarah Dolley born: physician and woman suffrage activist
1895: Shemp Howard, American actor (d. 1955)
1903: Lawrence Welk, American accordion player and bandleader (d. 1992)
1922: Madeline Houston McWhinnery born: founded the First Women's Bank in the United States
1926: Rev. Ralph David Abernathy, aide to the Rev. Martin Luther King, Jr., and Southern Christian Leadership Conference figure, was born in Linden, Alabama.
1931: Rupert Murdoch, Australian-American businessman, founded News Corporation
1934: Sam Donaldson, American journalist
1936: Antonin Scalia, American jurist
1946: Patty Waters, American jazz singer
1950: Bobby McFerrin, American singer-songwriter, producer, and conductor
1954: Gale Norton, American politician, 48th United States Secretary of the Interior
1957: Cheryl Lynn, American singer-songwriter
1965: Jesse Jackson, Jr., American politician
1969: Terrence Howard, American actor, singer, and producer
1981: LeToya Nicole Luckett, American singer, Destiny's Child (2000 US No.1 and worldwide hit single 'Independent Woman Part 1'). Quit the group in 2000, had the 2006 US No.1 self-titled debut solo album
On this day in history, we lost:
1845: Johnny Appleseed, American environmentalist (b. 1774)
1874: Charles Sumner, American lawyer and politician (b. 1811)
1908: Benjamin Waugh, American minister and activist (b. 1839)
1955: Sir Alexander Fleming remembered for his discovery of the drug penicillin dies in London of a Heart Attack.
1955: Oscar F. Mayer, German-American businessman, founded Oscar Mayer (b. 1859)
1965: James Reeb, Unitarian Universalist minister (b. 1927)
1971: Whitney Young, American activist (b. 1921)
1986: Sonny Terry, American singer and harmonica player (b. 1911)
Sources: The People History; This Day in Labor History; Wikipedia List of Historical Anniversaries; This Day in Women's History; This Day in African History;History.com; History Orb; Yenoba; Selected Black Facts; Phil Konstantin's North American Indian History; and This Day in Music