Podcast: Play in new window | Download
Subscribe:
March 11, 2015 – Segment 1
Marc talks about what happened today in history, including the day the Bureau of Indian Affairs was established, the day A Raisin In The Sun debuted on Broadway, and the birthday of artist William Edouard Scott.
Transcript of this day in history included below.
This is Marc Steiner, and today is March the 11th.
(Soprano GERALDINE FARRAR – La Bohème – "Sì, mi chiamano Mimì" / https://www.youtube.com/watch?v=jJXvOxPy_NY)
That was "Si, Mi Chia-Mano Mimi" sung by soprano Geraldine Farrar. She died today in 1967. She was born in Melrose, Massachusetts and became known for "the intimate timbre of her voice" and her beauty. Young women loved her and wanted to be like her, giving way to the nickname "Gerry-flappers."
The Bureau of Indian Affairs, or as it known the BIA, was established on this day in 1824. Historically, the United States always had Indian offices from the 1770's on, headed by men like Benjamin Franklin and Patrick Henry. Then they were negotiating with Indians as sovereign nations to ensure their neutrality or alliance in war. But in 1824, the new BIA was in the War Department with the specific charge of taking Indian land and setting up reservations. It oversaw the removal of Native people like Cherokee, Choctaw, Creeks, Seminoles and other native people from SE US to Oklahoma. The controversial BIA is still controversial, as the battle continues over whether Native citizens are to be treated as wards of the state or sovereign people. It wasn't even until the 1920's that Native men were given the right to vote.
A Raisin in the Sun debuted on Broadway on this day in 1959, hailed still as one of the greatest American plays of all time. It is still being performed, and it became a hit film starring Sidney Poitier. The playwright Lorraine Hansberry became the youngest person to ever win a New York Drama Critic Award… and the play, focusing on race, poverty and housing, came right from her own life, as her father in the 1930's sued to integrate a neighborhood.
Today in 1977, Polish/French filmmaker Roman Polanski was charged with raping a 13-year-old girl in Hollywood. He fled the United States and has been in exile ever since. California has been trying to extradite him from France and then Switzerland and now in a new trial in Poland for the last 38 years.
Pakistan successfully tested an atomic bomb today in 1983 and joined the nuclear weapons club. This heightened the danger of nuclear war, as it challenged its neighbor and enemy, also a nuclear power: India.
And today in 1993, Janet Reno became the first female Attorney General of the United States.
It's the birthday of William Edouard Scott, born today in Indianapolis in 1884. Scott was one of America's great artists, an impressionist who studied at the School for the Arts Institute in Chicago and left for France because of racist discrimination that limited his ability to show his work in the US. He painted over 75 murals of African American life.. Most famous was Douglass Appealing to Lincoln. He spent time in Haiti where some of his most well known work was created and his portraits of African American life were groundbreaking.
It is also the birthday of Ralph David Abernathy,one of the founding Ministers of the Southern Christian Leadership Conference,SCLC, along with Martin Luther King. He was born in Linden, Alabama in 1926, and his birthday comes just days after the anniversary of the Selma March. Ralph David Abernathy was a leader of that march.
Here's a song to think about on March 11th. It's by a disco, R&B and soul singer who began her singing career with her church choir. She got her start as a backup singer with a musical and eventually caught the attention of record executives. We're playing the song she's most well known for, "Got To Be Real." Know who I'm talking about? That's Cheryl Lynn, whose birthday we celebrate today.
(Got To Be Real – CHERYL LYNN '1978)
To continue your exploration of this day in history, take a look at some of our favorite sources: Charles H. Wright Museum: Today in Black History; African American Registry; BlackPast; NYTimes on this Day; EyewitnessToHistory.com; The Civil War Trust; Voices in Labor: Today in Labor History; Union Communication Services at The Worker Institute: Today in Labor History; BBC On This Day; The Holocaust History Project; PBS African American World; PBS; Today in Women's History; South African History Online; This Day In North American Indian History; Jewish Virtual Library; The People History; Wikipedia List of Historical Anniversaries; Yenoba; and This Day in Music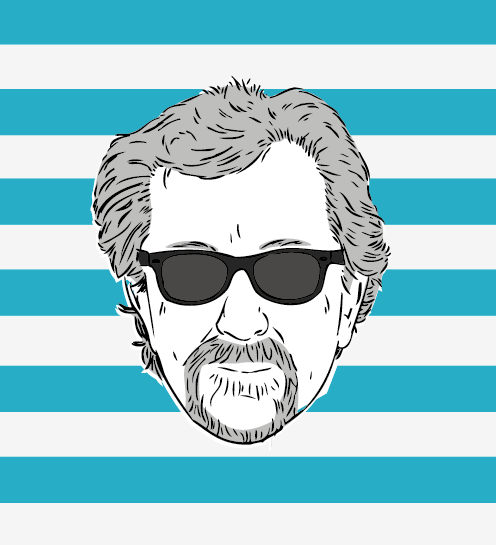 The Marc Steiner Show currently airs on The Real News Network. The show covers the topics that matter, engaging real voices, from Charm City to Cairo and beyond. Email us to share your comments with us.