Podcast: Play in new window | Download
Subscribe:
March 10, 2015 – Segment 1
Marc shares some of the events that happened on this day in history, including the first telephone call, the Louisiana Purchase, and the death of Harriet Tubman.
Transcript of this day in history included below.
Lady Gaga – Telephone
https://www.youtube.com/watch?v=EVBsypHzF3U
Lady Gaga. "Telephone." We play that because 139 years ago today, Alexander Graham Bell made the first phone call on his invention called the telephone in 1876 .. "Mr. Watson, come over here, I want to see you …,"  he said.
The Louisiana Purchase was made today in 1804 that we have talked so much about in our This Day In History in terms of the Missouri Compromise, Dred Scott Decision and the struggle over slavery.  The US under President Thomas Jefferson bought land for $15 million, or 4 cents an acre, for 828,000 acres that stretched from Mississippi River to what is now Montana, Wyoming and Colorado, from Louisiana to the Canadian Border.
Today in 1919, the British colonial rulers in India enacted the Rowlatt Acts, which said that any Indian protesting British rule could be imprisoned without a trial. Mahatma Gandhi was arrested for non-violently protesting this law and encouraging others to do so in 1920, after he spent 7 years in South Africa. Today, he was imprisoned and given 6 years for sedition.  And so, the 28-year struggle for Indian independence began.
Ten-thousand Black people converged on a small steel town  of Gary, Indiana today in 1972, making it one of the most significant gatherings in the history of Africans in America: the Gary National Black Political Convention.  Nationalists/Pan Africanists, business leaders, artists and entertainers gathered in Gary. Rev. Jesse L. Jackson, Congressman Walter Fauntroy, Queen Mother Audley Moore, Betty Shabazz, Coretta Scott King, Congressman John Conyers, Dick Gregory, Richard Roundtree, Isaac Hayes, and Nikki Giovanni were all there … but most of the thousands who attended were not famous or luminaries, but ordinary people from all walks of life in Black America. Newly elected black officials and others left  energized to build a political movement on the heels of the civil rights struggle and the rebellions in our cities. But the NAACP and others withdrew because the convention began to condemn Israel and opposed the busing of Black children, despite the fact that the Gary National Black Political Convention was one of the most significant events in modern history we never talk about.
On his 41st  birthday in 1969, James Earl Ray pled guilty to assassinating the Reverend Dr. Martin Luther King.  He kept on till his dying day trying to retract that plea. Many believe he did not act alone.
Besides James Earl Ray, another name to live on in infamy was born today. Osama bin Ladin was born in 1957 in Yemen.
And the legendary Harriet Tubman passed away today in 1913. She was a fighter till she drew her last breath.
Here's a song to think about on March 10th. Here's a song to think about on this day in history. It was recorded in Nashville with some of the best country session musicians of the sixties, though it wasn't recorded by a country artist. Producer Bob Johnston wanted this song to have a Salvation Army marching band style, so they recorded the song while marching around the studio, yelling, playing, and singing. The song was somewhat controversial, and Time Magazine declared it a 'drug song.' "In the shifting multi-level jargon of teenagers," they wrote, "'to get stoned' does not mean to get drunk but to get high on drugs… a 'rainy-day woman', as any junkie knows, is a marijuana cigarette." The song is Rainy Day Women number twelve and thirty five by Bob Dylan, and it was recorded on this day in 1966.
Rainy Day Women number twelve and thirty five by Bob Dylan
https://www.youtube.com/watch?v=h0Zxd5jp-lI
To continue your exploration of this day in history, take a look at some of our favorite sources: Charles H. Wright Museum: Today in Black History; African American Registry; BlackPast; NYTimes on this Day; EyewitnessToHistory.com; The Civil War Trust; Voices in Labor: Today in Labor History; Union Communication Services at The Worker Institute: Today in Labor History; BBC On This Day; The Holocaust History Project; PBS African American World; PBS; Today in Women's History; South African History Online; This Day In North American Indian History; Jewish Virtual Library; The People History; Wikipedia List of Historical Anniversaries; Yenoba; and This Day in Music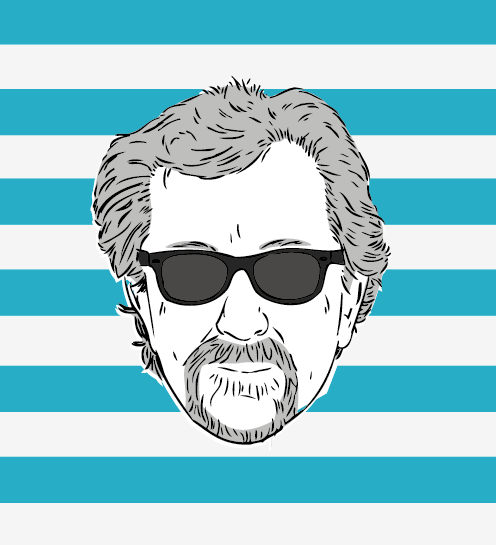 The Marc Steiner Show currently airs on The Real News Network. The show covers the topics that matter, engaging real voices, from Charm City to Cairo and beyond. Email us to share your comments with us.