Podcast: Play in new window | Download
Subscribe: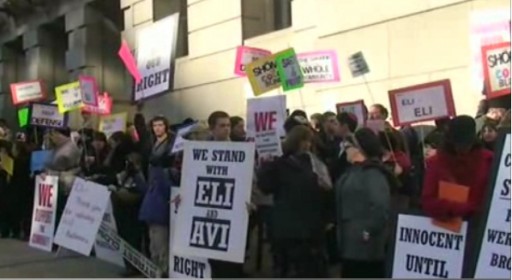 Last fall, members of the Orthodox Jewish community patrol group Shomrim, based, were accused of beating a Black teenager in Baltimore's Park Heights neighborhood.  Their trial is underway, as protesters outside the courthouse reflect raised tensions in both communities.
Anthony McCarthy joins Marc to discuss relations between Blacks and Jews in Baltimore, and beyond.