Podcast: Play in new window | Download
Subscribe: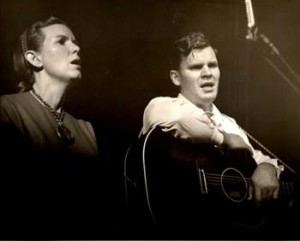 February 28, 2014 – Segment 2
We begin with a very special show from our archives. We listen back to Marc's 2007 interview with legendary folk and bluegrass musicians Doc Watson and Jean Ritchie. It was the first time they were interviewed together in decades.
This segment is a rebroadcast from 2007.