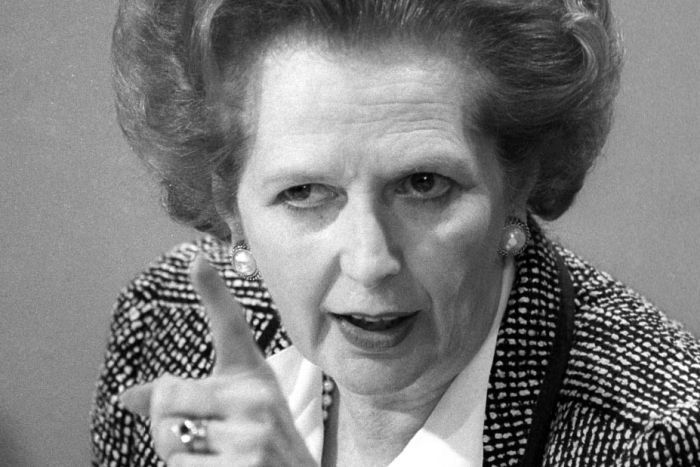 Podcast: Play in new window | Download
Subscribe: RSS
June 9, 2014 – Segment 1
Marc shares some of the events that happened on this day in history, including the election of Margaret Thatcher, Secretariat winning horse racing's Triple Crown, and the births of Robert McNamara and Johnny Ace.
Events:
1647: New England synod clergy meet at Cambridge today. A large number of Indians attend
the meeting to hear Roxbury minister John Eliot deliver a sermon in their own language.
1650 – The Harvard Corporation, the more powerful of the two administrative boards of
Harvard, is established. It is the first legal corporation in the Americas.
1838: CHICKASAW Chief Ishtahotapa, and 129 of his followers leave Pontotoc, Mississippi,
with A.M.M.Upshaw for the Indian Territory. The CHICKASAWs remaining east of the
Mississippi are concerned about moving west because of the epidemic of smallpox raging in
Indian Territory. During the trek west, Ishtahotapa's wife would die. It would be October before
any significant numbers of the remaining CHICKASAWs would set out for the Indian Territory.
1856 – 500 Mormons leave Iowa City, Iowa, and head west for Salt Lake City carrying all their
possessions in two-wheeled handcarts.
1943: New laws are passed which require employers to withhold federal taxes from weekly
paychecks. This changed the earlier format where taxes were paid in one lump sum at the end
of each year, and has been called "Pay As You Go tax".
1948 – Oliver W. Hill elected to Richmond, Va., City Council.
1954 – McCarthyism: Joseph Welch, special counsel for the United States Army, lashes out
at Senator Joseph McCarthy during hearings on whether Communism has infiltrated the Army
giving McCarthy the famous rebuke, "You've done enough. Have you no sense of decency, sir,
at long last? Have you left no sense of decency?"
1964: A CIA report challenges "domino theory" that had been used to support the Vietnam
War , the domino effect contended that if South Vietnam fell the rest of Southeast Asia
would quickly fall to communist control . The report believed the only country that may fall to
communism would be Cambodia.
1967 – Six-Day War: Israel captures the Golan Heights from Syria.
1970: Anna Mae Hayes (Nurse Corps), Elizabeth P. Hoisington (Women's Army Corps) become
first U.S. women to be promoted to brigadier general.
1973: Secretariat became horse racing's first Triple Crown ( Kentucky Derby, Preakness Stakes
and the Belmont Stakes ) winner in 25 years by winning the Belmont Stakes. The previous triple
crown winner was Citation in 1948.
1978 – The Church of Jesus Christ of Latter-day Saints opens its priesthood to "all worthy men",
ending a 148-year-old policy of excluding black men.
1983: Margaret Thatcher elected to a second term as Prime Minister.
1984: Cyndi Lauper started a two week run at No.1 on the US singles chart with 'Time After
Time' a No.3 hit in the UK. Lauper co-wrote 'Time After Time' with Philadelphia based Rob
Hyman of The Hooters.
1989 – Congressman John Conyers D-Michigan announced a call for a reparations study.
1990: M.C. Hammer's debut album started a record breaking 21 week stay at the top of the US
album charts, making it the longest uninterrupted stay at the top since the album charts started.
Births:
1836: Elizabeth Garrett Anderson born (physician, mayor, sister of Dame)
1843: Bertha von Suttner born (writer, pacifist, Nobel Peace Prize winner)
1865: Helen Marot born (reformer, librarian, labor organizer, public official, writer)
1902 – Skip James, American singer-songwriter and guitarist (d. 1969)
1908 – Luis Kutner, American lawyer, author, and activist (d. 1993)
1912 – Philip Simmons, American blacksmith (d. 2009)
1916 – Robert McNamara, American businessman and politician, 8th United States Secretary of
Defense (d. 2009)
1926 – Calvin "Fuzz" Jones, American electric blues bassist and singer (d. 2010)
1929 – R&B singer Johnny Ace was born John Marshall Alexander, Jr. in Memphis, Tennessee.
His major hits include "My Song" and "Pledging My Love." Billboards 'most played artist of
1955', he died playing Russian roulette backstage at a gig on December 25th 1954.
1934: Born on this day, Jackie Wilson, US soul singer. Suffered a heart attack on stage at a
New Jersey Club in 1975 and was in a coma until he died on January 21st 1984. Scored 24 US
Top 40 hits during late 50's & 60's. 1986 UK No.1 single with the re-issued 'Reet Petite.' Van
Morrison wrote 'Jackie Wilson Said' covered by Dexy's Midnight Runners.
1936 – Jackie Mason, American comedian, actor, and screenwriter.
1939 – Dick Vitale, American basketball player, coach, and sportscaster.
1961 – Michael J. Fox, Canadian-American actor, producer, and author.
1963 – Johnny Depp, American actor, singer, producer, and director.
Deaths:
68 – Nero, Roman emperor (b. 37)
2004 – Brian Williamson, Jamaican activist, co-founded J-FLAG (b. 1945)
Sources: The People History; This Day in Labor History; Wikipedia List of Historical Anniversaries; This Day in Women's History; This Day in African History;History.com; History Orb; Yenoba; Selected Black Facts; Phil Konstantin's North American Indian History; and This Day in Music