Podcast: Play in new window | Download
Subscribe:
June 6, 2014 – Segment 1
Marc shares some of the events that happened on this day in history, including the shooting of James Meredith when he was marching from Memphis to Jackson for the vote, the births of Roy Innis and Marian Wright Edelman, the deaths of Carl Jung and Stan Getz.
EVENTS
1752 – A devastating fire destroys one-third of Moscow, including 18,000 homes. 
1808 – Napoleon's brother, Joseph Bonaparte, is crowned King of Spain.
1831 – Second national Black convention met in Philadelphia. There were fifteen delegates from five states.
1832 – The June Rebellion in Paris is put down by the National Guard. The JuneRebellion was an unsuccessful, anti-monarchist insurrection of Parisian republicans from June 5 to June 6, 1832 that was described by Victor Hugo in his novel Les Misérables
1863 – The Battle of Milken's Bend. In this battle an African American soldier takes his former master prisoner.
1889 – The Great Seattle Fire destroys all of downtown Seattle.
1892 – Chicago 'L' (commuter rail system) begins operation
1894 – Governor Davis H. Waite orders the Colorado state militia to protect and support the miners engaged in the Cripple Creek miners' strike.
1909 – French troops capture Abéché (in modern-day Chad) and install a puppet sultan in the Ouaddai Empire.
1934 – New Deal: the U.S. President Franklin D. Roosevelt signs the Securities Act of 1933 into law, establishing the U.S. Securities and Exchange Commission.
1944 – World War II: the Battle of Normandy begins. D-Day, code named Operation Overlord, commences with the landing of 155,000 Allied troops on the beaches of Normandy in France. The allied soldiers quickly break through the Atlantic Wall and push inland in the largest amphibious military operation in history.
1946 – The National Basketball Association is created, with eleven teams.
1966 – James Meredith wounded by white sniper as he walked along U.S. Highway 51 near Hernando, Mississippi, on second day of 220-mile voter registration march from Memphis to Jackson. March was continued on June 7 by Martin Luther King Jr., Floyd McKissick, Stokely Carmichael and other civil rights workers. It ended onJune 26 with rally of some thirty thousand at Mississippi state capitol. During the three-week march, Carmichael launched the Black Power movement.
1968 – Assassination of Robert F. Kennedy: Robert F. Kennedy, Democratic Party senator from New York and brother of 35th President John F. Kennedy, dies from gunshot wounds inflicted on June 5.
1981 – Bihar train disaster: a passenger train travelling between Mansi and Saharsa, India, jumps the tracks at a bridge crossing the Bagmati river. The government places the official death toll at 268 plus another 300 missing; however, it is generally believed that the actual death toll is closer to 1,000.
1982 – The 1982 Lebanon War begins. Forces under Israeli Defense Minister Ariel Sharon invade southern Lebanon during Operation Peace for the Galilee, eventually reaching as far north as the capital Beirut.
1984 – Tetris, one of the best-selling video games of all time, is released.
2005 – In Gonzales v. Raich, the United States Supreme Court upholds a federal law banning cannabis, including medical marijuana.
BIRTHS
1875 – Thomas Mann, German author and critic, Nobel Prize laureate (d. 1955)
1909 – Isaiah Berlin, Latvian-English historian and philosopher (d. 1997)
1932 – Anne Claire Poirier, Canadian director, producer, and screenwriter
1934 – Roy Innis, American activist and politician. He has been National Chairman of the Congress of Racial Equality (also known as CORE) since his election to the position in 1968.
1939 – Marian Wright Edelman is an American activist for the rights of children. She has been an advocate for disadvantaged Americans for her entire professional life. She is president and founder of the Children's Defense Fund. Under her leadership, CDF has become the nation's strongest voice for children and families
1941 – Alexander Cockburn, Scottish-American journalist (d. 2012)
1944 – Tommie Smith, American runner and football player
1949 – Holly Near, American singer-songwriter, producer, and actress
1952 – Harvey Fierstein, American actor and playwright
1955 – Sandra Bernhard, American actress and singer
1963 – Eric Cantor, American lawyer and politician
DEATHS
1961 – Carl Jung, Swiss psychiatrist (b. 1875)
1962 – Yves Klein, French painter (b. 1928)
1968 – Robert F. Kennedy, American politician, 64th United States Attorney General (b. 1925)
1976 – J. Paul Getty, American businessman, founded the Getty Oil Company (b. 1892)
1991 – Stan Getz, American saxophonist (b. 1927)
2006 – Billy Preston, American singer-songwriter, pianist, and actor (Ringo Starr & His All-Starr Band) (b. 1946)
2010 – Marvin Isley, American singer-songwriter and bass player (The Isley Brothers and Isley-Jasper-Isley) (b. 1953)
2011 – Shrek, a New Zealand Merino sheep famous for its immense fleece after six years in hiding. (b. c. 1994)
2013 – Esther Williams, American swimmer and actress (b. 1921)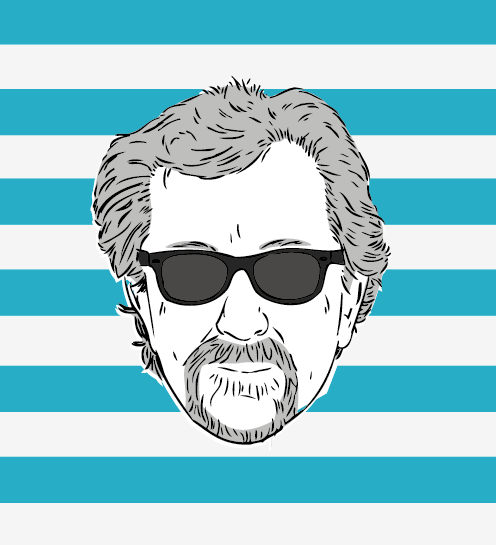 The Marc Steiner Show currently airs on The Real News Network. The show covers the topics that matter, engaging real voices, from Charm City to Cairo and beyond. Email us to share your comments with us.