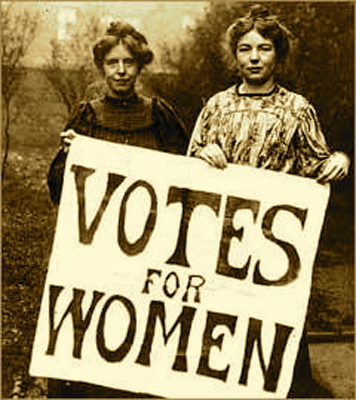 Podcast: Play in new window | Download
Subscribe: RSS
June 4, 2014 – Segment 1
Marc talks about what happened on this day in history, including the day Massachusetts established a minimum wage (becoming the first state to do so), the day the 19th Amendment was added to the U.S. Constitution, guaranteeing women the right to vote, and the day Herb Reed passed away.
Today is:
Birthday of Bhagat Puran Singh (Sikhism)
Birthday of Carl Gustaf Emil Mannerheim & Flag Day celebration of the Finnish Defence Forces (Finland)
Emancipation Day or Independence Day, commemorates the abolition of serfdom in Tonga by King George Tupou in 1862, and the independence of Tonga from the British protectorate in 1970. (Tonga)
Flag Day (Estonia)
International Day of Innocent Children Victims of Aggression (International)
National Unity Day (Hungary)
Tiananmen Square Protests of 1989 Memorial Day (International)
On this day in history:
1812 – Following Louisiana's admittance as a U.S. state, the Louisiana Territory is renamed the Missouri Territory.
1832 – Third national Black convention met in Philadelphia with twenty-nine delegates from eight states. Henry Sipkins of New York was elected president.
1871: General George Crook takes command of the Department of Arizona, today. He believes the Indians should be treated fairly, but kept under control.
1896 – Henry Ford completes the Ford Quadricycle, his first gasoline-powered automobile, and gives it a successful test run.
1912: Massachusetts becomes the first state to establish a minimum wage.
1913 – Emily Davison, a suffragette, runs out in front of King George V's horse, Anmer, at the Epsom Derby. She is trampled, never regains consciousness and dies a few days later.
1917 – The first Pulitzer Prizes are awarded: Laura E. Richards, Maude H. Elliott, and Florence Hall receive the first Pulitzer for biography (for Julia Ward Howe). Jean Jules Jusserand receives the first Pulitzer for history for his work With Americans of Past and Present Days. Herbert B. Swope receives the first Pulitzer for journalism for his work for the New York World.
1919: The 19th Amendment to the U.S. Constitution, guaranteeing women the right to vote, is passed by Congress and sent to the states for ratification.
1934: Following severe droughts lasting from the mid-1920s which caused large areas of farming land to turn into a giant "Dust Bowl" mainly in the Great Plains region of the Midwest. Farmers were leaving the land and FDR provided drought relief as part of His "New Deal" policies, and other badly affected areas with major unemployment.
1939 – Holocaust: The MS St. Louis, a ship carrying 963 Jewish refugees, is denied permission to land in Florida, in the United States, after already being turned away from Cuba. Forced to return to Europe, more than 200 of its passengers later die in Nazi concentration camps.
1942: The Battle of Midway began when the Japanese navy attacked Midway thinking the US forces would quickly be wiped out but due to clever reconnaissance and by letting the Japanese believe there would be little resistance The US were able to send 55 U.S. dive-bombers which took full advantage of the poor strategy, and sunk three of the four Japanese carriers, all cluttered with aircraft and fuel. The attack on Midway resulted in the loss of 322 aircraft and 3,500 men from the Japanese Navy.
1944 – World War II: Rome falls to the Allies, the first Axis capital to fall.
1947: The House of Representatives approves the Taft-Hartley Act. The legislation allows the president of the United States to intervene in labor disputes. President Truman vetoed the law but was overridden by Congress.
1956: The AFL-CIO opens its new headquarters building, in view of the White House.
1957 – Dr. Martin Luther King, Jr. delivered his famous Power of Nonviolence speech at the University of California, Berkeley.
1970 – Tonga gains independence from the United Kingdom.
1972: Angela Davis, charged with murder, kidnapping and conspiracy, is found not guilty.
1975: Gov. Jerry Brown signs the California Agricultural Labor Relations Act, the first law in the U.S. giving farmworkers collective bargaining rights. The legislation came after years of effort by the United Farm Workers union.
Flight Lieutenant Jerry Rawlings takes power in Ghana after a military coup in which General Fred Akuffo is overthrown.
1984: Bruce Springsteen released his best-selling album today Born in the U.S.A.
1986 – Jonathan Pollard pleads guilty to espionage for selling top secret United States military intelligence to Israel.
1989: In May nearly a million Chinese students and others held mass protests calling for greater democracy and an end to corruption at Tiananmen Square in the center of Beijing, but on June 4th Chinese troops with tanks and armored cars stormed Tiananmen Square killing hundreds of protesters when firing into the crowd indiscriminately and arresting thousands of pro-democracy protesters some of who are still in jail.
1989 – Solidarity's victory in the first (somewhat) free parliamentary elections in post-war Poland sparks off a succession of peaceful anti-communist revolutions in Eastern Europe, leads to the creation of the so-called Contract Sejm and begins the Autumn of Nations.
1989 – Four African Americans win Tony Awards for Black and Blue.
1991 – Baltimore Orioles manager Frank Robinson is named assistant general manager of the club, the third African American to become as assistant GM.
2004: American Idol winner Fantasia was at No.1 on the US singles chart with 'I Believe.' The first time in US chart history a debut single topped the Billboard Hot 100 chart.
2007: As the run up to the decision of which Democratic Presidential Hopeful will win, the latest polls puts Hillary Clinton as number 1, and Barack Obama and John Edwards in the next two spots suggests the race will be between these three although none of the others have announced they intend to drop out of the race.
Hillary Clinton
Barack Obama
John Edwards
Joe Biden
Bill Richardson
Chris Dodd
Dennis Kucinich
Mike Gravel
2012: Activists in China have been arrested and put under increased surveillance on the 23rd anniversary of the Tiananmen Square protests in which the Chinese army shot hundreds of civilians dead while they rallied for democracy.
Born on this day in history:
1830: Mary Hanchett Hunt (temperance reformer)
1862: Catharine McColloch (lawyer, suffragist, writer)
1873: Constance M. K. Applebee (athlete)
1920: Julia Catherine Stimson (nurse; superintendent, U.S. Army Nurse Corps)
1920 – Russell E. Train, American civil servant (d. 2012)
1922 – Samuel L. Gravely is born. Samuel Gravely was appointed captain of the Navy Destroyer Escort, U.S.S. Falgout, the first African American to command a United States warship. He later received the rand of Rear Admiral, a first for an African American Navy man.
1928: Dr. Ruth Westheimer ("Dr. Ruth") (sex expert)
1932 – Oliver Nelson, American saxophonist and composer (d. 1975)
1940: Dorothy Rudd Moore (composer)
1944 – Michelle Phillips, American singer-songwriter and actress (The Mamas & the Papas)
1945 – Anthony Braxton, American saxophonist, clarinet player, and composer (Circle)
1958: Born on this day, Selwyn Brown, vocals, keyboards, Steel Pulse, (1978 UK No.35 single 'Prodigal Son').
1961 – El DeBarge, American singer-songwriter and producer (DeBarge)
1968 – Al B. Sure!, American singer-songwriter and producer.
On this day in history, we lost:
1647: Chief Canonicus, Chief of the NARRAGANSETSs when the Pilgrims landed at Plymouth Rock, dies today. He is approximately 88 years old.
1973 – Death of Arna Bontemps (72), writer and educator, in Nashville, Tennessee.
1989 – Dik Browne, American cartoonist (b. 1917)
1992 – Carl Stotz, American businessman, founded Little League Baseball (b. 1910)
2007 – Freddie Scott, American singer-songwriter (b. 1933)
2010 – John Wooden, American basketball player and coach (b. 1910)
2012: Herb Reed, bass singer and founder member with American doo-wop group The Platters died aged 83. The Platters scored four No.1's in the late 50's: The Great Pretender, My Prayer, Twilight Time and Smoke Gets in Your Eyes. Reed is credited with coming up with the group's name – inspired by disc jockeys who referred to their records as "platters". (b. 1929)
Sources: The People History; This Day in Labor History; Wikipedia List of Historical Anniversaries; This Day in Women's History; This Day in African History;History.com; History Orb; Yenoba; Selected Black Facts; Phil Konstantin's North American Indian History; and This Day in Music