Podcast: Play in new window | Download
Subscribe:
June 4, 2015 – Segment 1
Today in history, academic and activist Angela Davis was acquitted of all charges against her, Haitian writer and political activist Jacques Roumain was born, and the United States refused to allow the MS St. Louis to land in Florida.
Transcript of this day in history included below.
This is Marc Steiner, and today is June 4. Welcome to this day in history.
(Angela Davis 1972)
That was academic and activist Angela Davis speaking from a California prison in 1972. Angela Davis was a supporter of three inmates at the Soledad Prison known the Soledad brothers, Black political prisoners who were accused of killing a prison guard. One of them was George Jackson, and his brother, Jonathan Jackson, took control of a Marin County courtroom in 1970 and held the judge, prosecutor and three jurors hostage. During a shootout with the police, the judge and three other men were killed. Angela Davis was accused of purchasing the guns used in the attack and charged with aggravated kidnapping and first degree murder. She went underground and evaded the police and FBI for two months. She was captured and held for almost two years, until this day in 1972, when Angela Davis was found not guilty of all charges.
And it's the day another radical intellectual was imprisoned for his politics. Francesco Ferrer, a Spanish anarchist and founder of the Modern School movement, was arrested on this day. One of his librarian,, Mateo Morral, threw a bomb at the royal bridal carriage of the King and Queen of Spain on the day they were married. The royals were not killed, but 15 other people were, and Francesco Ferrer was arrested on this day as a co-conspirator in the attack. He was later released.
On this day in 1939, the United States refused to allow the MS St. Louis to land in Florida. The German ship carried 963 Jewish refugees fleeing the Holocaust in Europe. They'd already been turned away from Cuba, and after being denied entry to the US, the ship returned to Europe. At least 200 of its passengers went on to die on Nazi concentration camps.
Today is the birthday of Jacques Roumain, the Haitian writer and political activist, who was born in Port-au-Prince on this day in 1907. He was active in the struggle against the United States' occupation of Haiti during the 30s, and in 1934 founded the Haitian Communist Party. He was a brilliant writer, and remains widely read throughout the Caribbean, Latin America and Europe, though he is less well known in the English speaking world. He said "Misfortune is never invited. And it comes and sits at the table without permission and it eats, leaving nothing but bones."
And today we remember Arna Wendell Bontemps, who died on this day in 1973. He was a poet and novelist, and was part of the Harlem Renaissance. He was born in Alexandria, Louisiana, into a Louisiana Creole family. At the age of three, his family moved to Los Angeles as part of the Great Migration, and settled in Watts. One of his most well known books was Black Thunder, a novel that told the story of the Gabriel Prosser rebellion of 1800. Arna Bontemps famously asked ""Is there something we have forgotten? Some precious thing we have lost, wandering in strange lands?"
Here's a song to think about on this June the 4th. It's by a British musician who first found fame as a heart throb pop singer in the 80s. On this day in 2002, he appeared by phone on a CNN news program to discuss a song he wrote that criticized the hawkishness of the Blair, Bush and Sharon governments. The video, which was not released in the United States, featured animated caricatures of Bush and Blair in bed together. He went on the CNN program to defend his song and video but was jeered and heckled by the patriotic audience. The artist is George Michael, and the song is Shoot the Dog.
(George Michael – Shoot The Dog)
To continue your exploration of this day in history, take a look at some of our favorite sources: Charles H. Wright Museum: Today in Black History; African American Registry; BlackPast; NYTimes on this Day; EyewitnessToHistory.com; The Civil War Trust; Voices in Labor: Today in Labor History; Union Communication Services at The Worker Institute: Today in Labor History; BBC On This Day; The Holocaust History Project; PBS African American World; PBS; Today in Women's History; South African History Online; This Day In North American Indian History; Jewish Virtual Library; The People History; Wikipedia List of Historical Anniversaries; Yenoba; and This Day in Music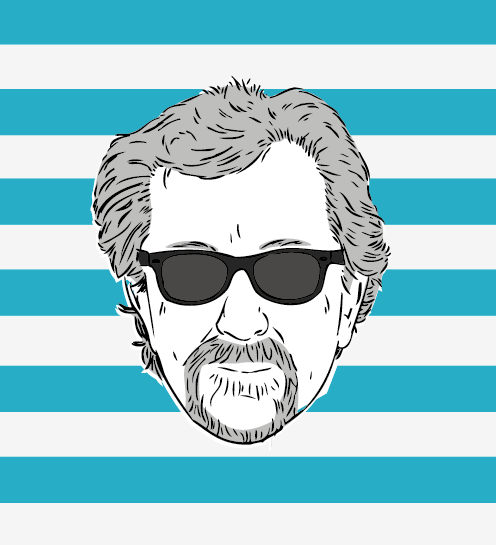 The Marc Steiner Show currently airs on The Real News Network. The show covers the topics that matter, engaging real voices, from Charm City to Cairo and beyond. Email us to share your comments with us.