Podcast: Play in new window | Download
Subscribe:
June 30, 2015 – Segment 1
On this day in history, Lena Horne was born and President Harry S. Truman signed legislation declaring February 1st National Freedom Day in honor of the signing of the 13th Amendment.
This Day in History script included below.
Lena Horne – Sometimes I Feel Like A Motherless Child
https://www.youtube.com/watch?v=LNEIBYnWrKw&list=PLzbw5cEusTQRmNvRrxv2ezmNiNEwTydoU&index=10
"Sometimes I Feel Like A Motherless Child" performed by singer, actress, dancer and civil rights activist Lena Horne. She was born today in 1917 in Brooklyn. Lena Horne was the first Black performer to sign with a major Hollywood studio.  During the Red Scare, she was blacklisted for her political views, but she hit the nightclub circuit. Her 1957 album Lena Horne at the Waldorf Astoria "became the biggest selling album by a woman ever at that time." She sang for the troops in World War II, and when she saw that Black soldiers were put in the back of the room and white German prisoners of war given front row seats, she walked to the back to sing to the Black troops with her back to everyone else. Our hats off to Lena Horne today on her birthday.
In 1948, President Harry S. Truman signed legislation declaring February 1st National Freedom Day in honor of the signing of the 13th Amendment, but why Truman and why then? Well, there was a man named Richard Wright — no, not the famous novelist — but retired Maj. Richard Wright, who was born enslaved in Georgia. After freedom, his mother moved so he could attend The Storrs School for Emancipated Children, which later became Atlanta University. When a Union general came to visit, the then-young Wright told him, "Tell them we are rising."  Richard Wright went on to become the first Black person to get a PhD from University of Pennsylvania, and was the first Black person to become paymaster of the US Army. He became President of Georgia Industrial College, now Savannah State University, where he took the philosophies of both W.E.B. DuBois and Booker T. Washington to create his curriculum. He then went to Wharton Business School and opened the first Black bank in Philadelphia that survived the depression … all that before he pushed for National Freedom Day that became the precursor to Negro History Week and Black History Month.
We are never safe out there, or should I say from out there.  Asteroids and Comets swirl around our planet and could hit us at any moment as one did in 1908 in Tunguska, Siberia. It hit with a force 1,000 times as great as the Hiroshima atomic bomb, and because of the remoteness of the area it knocked down 40 million trees in a 830 sq. mile area. If it hit Baltimore or DC, it would have wiped out the city. Now, back to your coffee.
There was a man named Allen Allensworth, who was born enslaved, and escaped to join the Union Army. He became the first African American to have the rank of Lt. Colonel, and was the chaplain for the Buffalo soldiers.  The destruction of Reconstruction led him to California, and on this day in 1908 he founded the only city started by African Americans in California: Allensworth. Allen Allensworth saw it as the Tuskegee of the West, where Black people could live free of racism by their own means.
And the only President of the United States to become a Supreme Court Justice after his term in office was William Howard Taft. Today in 1921, President Harding named him Chief Justice.
And in 1933, Adolph Hitler, with just 32% of the vote, became leader of Germany. A year later came the night of the long knives when Hitler killed off openly gay members of his party and anyone who opposed him.
As America wrestles with questions of gender and sexual equality, let's remember that today in 1982 the Equal Rights Amendment fell 3 states short of ratification as a Constitutional Amendment. The amendment stated, "Equality of rights under the law shall not be denied or abridged by the United States or by any State on account of sex." It has been reintroduced every year since then.
And the Supreme Court today in 1986 ruled that states could outlaw same-sex consensual acts between adults … So time marches on.
Here's a song for your June the 30th. It's by a jazz pianist who was born today in 1931 in Chicago, Illinois. He took up the piano at the age of 13 at the recommendation of jazz pianist Earl Hines. Influenced by the greats Thelonious Monk, Bud Powell and Art Tatum, this artist became a jazz great in his own right. I'm talking about Andrew Hill, a pianist, composer and educator, whose status despite his great talent never reached far outside of the jazz world. Here's an excerpt from Andrew Hill's "Time Lines."
Andrew Hill – Time Lines
https://www.youtube.com/watch?v=mDWlZPlSdOA
To continue your exploration of this day in history, take a look at some of our favorite sources:Charles H. Wright Museum: Today in Black History; African American Registry;BlackPast; NYTimes on this Day; EyewitnessToHistory.com; The Civil War Trust;Voices in Labor: Today in Labor History; Union Communication Services at The Worker Institute: Today in Labor History; BBC On This Day; The Holocaust History Project; PBS African American World; PBS; Today in Women's History; South African History Online; This Day In North American Indian History; Jewish Virtual Library; The People History; Wikipedia List of Historical Anniversaries; Yenoba; and This Day in Music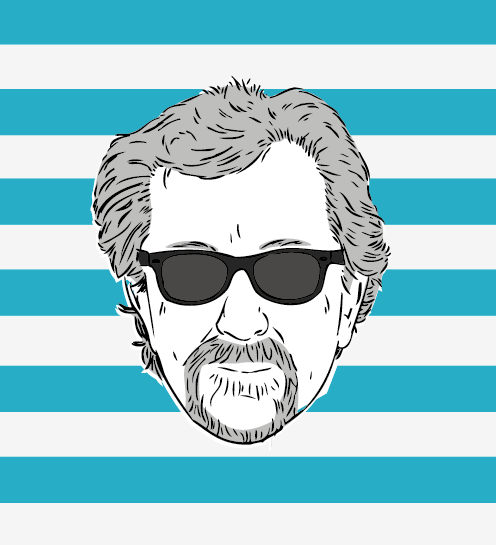 The Marc Steiner Show currently airs on The Real News Network. The show covers the topics that matter, engaging real voices, from Charm City to Cairo and beyond. Email us to share your comments with us.