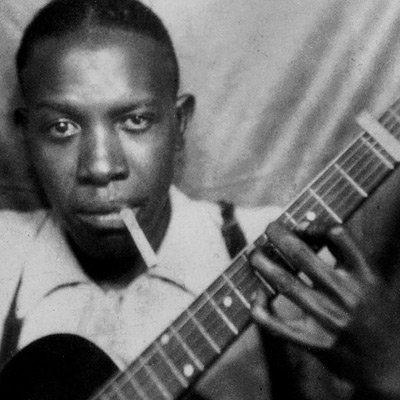 Ted Gioia has been a jazz musician and scholar of jazz for many years. Why then, in the past several years, has he turned to the study of more traditional forms of music? After studying work songs and healing songs, he has now turned his attention to the music that sprung from the Mississippi Delta. In his new book Delta Blues: The Life and Times of the Mississippi Masters Who Revolutionized American Music, Ted Gioia takes a look at the musicians, locales, and folkorists who helped shape this gritty and powerful music. Throughout the interview, you'll hear the music of Robert Johnson, Muddy Waters, Howlin' Wolf, and more.
Music played during the show (in order)
1. Robert Johnson, Hellhound on my trail
2. Robert Johnson, Crossroad Blues
3. Muddy Waters, Hoochie Coochie Man
4. Honey Boy Edwards, I Love You Baby
5. Son House, John the Revelator
6. Howlin' Wolf, Evil
7. John Lee Hooker, Boogie Chillen
8. Charley Patton, Pony Blues
This show is a rebroadcast. In order to avoid your podcast aggregator from downloading this show for a second time, we have not attached the podcast to this page. To download this podcast. click here!