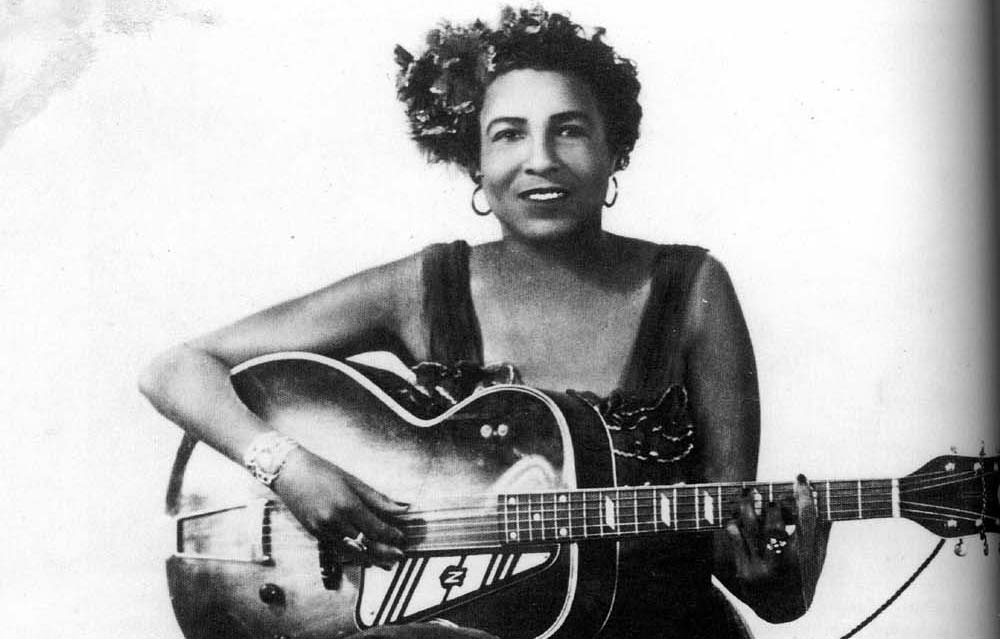 Podcast: Play in new window | Download
Subscribe: RSS
June 3, 2015 – Segment 1
Today in history, Memphis Minnie was born in the Algiers community in New Orleans, African American woman composer Florence Price passed away, and the Zoot Suit Riots began in Los Angeles.
Transcript of this day in history included below.
This is Marc Steiner, and today is June the 3rd. Welcome to This Day In History.
(Symphony No. 3 4th Movement–Florence Price)
That was "Symphony Number 3, 4th Movement," composed by Florence Price. We rarely learn about women composers in our history, and it's even more rare to hear Florence Price's story as an African American woman composer, who we remember today on the day she passed away in 1953. She was born in Little Rock, Arkansas and was a prolific composer, publishing over 300 works, the first of which being published when she was 11 years old. She is remembered as the first African American woman to have had a symphony performed by a major orchestra, and we remember Florence Price today.
It was 1933, and the Zoot Suit Riots began today in Los Angeles. Zoot Suits, with their big shouldered coats and pleated baggy pants suits and two-toned shoes, were all the rage in the 1940's in the Mexican and Black communities in LA. Jazz artists and young people of all races took up the style. But the Mayor and LA City Council banned the wearing of the pleated Zoot Suits as a "badge of hooliganism." LA was a Southern racist town, and it was 1943 at the height of World War II. Mexican Americans continued to wear them. A clash occurred between Zoot-Suit-wearing Mexican Americans and US Marines and Navy personnel, who thought Zoot Suits were unpatriotic. In response, hundreds of LA Police called the Vengeance Squad took to the streets, beating and arresting Mexican American, African American and Filipino American men in Zoot Suits, stripping them of their clothes which they burned in piles in the street.. And the Latino and Black Communities erupted in response. The Zoot Suit Riots gripped the nation in the midst of war, with First Lady Eleanor Roosevelt and others decrying treatment and racism against Mexican Americans.
And today in 2013, the trial of United States Army private Chelsea Manning for leaking classified material to WikiLeaks began in Fort Meade, Maryland. Coming exactly two years before today's signing of NSA reforms that say nothing about protection for whistle blowers whose data revelations led to today's reforms.
And it's the birthday of African American physician Dr. Charles Drew, born in 1904 in Washington, DC. He rose to fame, becoming a worldwide expert on blood plasma and because he developed a system to keep and store blood plasma in huge quantities for a long period of time. These advances saved the lives of thousands of soldiers during World War II and allowed for the development of the modern blood bank system. Despite this, he was fired from his American post when he protested policies that did not allow African Americans to donate blood to universal banks. He died in 1950 in car accident in Florida after an all night shift as a surgeon. There is a popular myth that Dr. Charles Drew died because he was not allowed a transfusion, in a technique he developed, by a segregated hospital, but while he faced racist obstacles his whole life, this particular story is not true.
And we also celebrate the birthday of entertainer and activist Josephine Baker, who was born today in St. Louis, Missouri in 1906.
Here's a song for your June the 3rd soundtrack. Just as we opened this day in history with a prolific female composer, we close it today with a prolific woman musician in another genre: blues. I'm talking about Memphis Minnie, who was born today in 1897 in the Algiers community in New Orleans, Louisiana. At the age of 13, Memphis Minnie ran away to Memphis to pursue music. From there, she enjoyed a long recording career that spanned the Great Depression and World War II. And we celebrate her birthday with her song "Hoodoo Lady Blues."
(Memphis Minnie – Hoodoo Lady Blues)
To continue your exploration of this day in history, take a look at some of our favorite sources: Charles H. Wright Museum: Today in Black History; African American Registry; BlackPast; NYTimes on this Day; EyewitnessToHistory.com; The Civil War Trust; Voices in Labor: Today in Labor History; Union Communication Services at The Worker Institute: Today in Labor History; BBC On This Day; The Holocaust History Project; PBS African American World; PBS; Today in Women's History; South African History Online; This Day In North American Indian History; Jewish Virtual Library; The People History; Wikipedia List of Historical Anniversaries; Yenoba; and This Day in Music