Podcast: Play in new window | Download
Subscribe:
June 29, 2015 – Segment 1
On this day in history Kwame Touré was born and Malcolm X formed the Organization of Afro-American Unity.
This Day in History script included below.
iPhone Ringtone (Marimba)
https://www.youtube.com/watch?v=RD1ek4ktQZc
Sound familiar?  It was only 8 years ago today that the first IPhone was unveiled.  It is so ubiquitous, it is sometimes hard to imagine a life and time without the iPhone.
Stokely Carmichael, or Kwame Touré as he changed his name to, was born today in 1941 in Trinidad.  Stokely was one of the founders of SNCC, the Student Nonviolent Coordinating Committee.  He gave us two of the 60's most enduring slogans: "Black Power" and "Hell No We Won't Go."  When we he was a leader of SNCC, he gave his famous Black Power speech, entreating white activists to organize in their own communities and calling for Black leadership.  And in his opposition to the war in Vietnam, he rallied people with the cry "Hell Now We Won't Go."  Despite his growing belief that only increased militancy and self defense could end racism, he and Martin Luther King remained close until King's assassination.  Stokely, who then became Kwame Toure, had had enough of the US and capitalism, and moved to Africa, marrying Miriam Makeba and becoming a leading thinker and activist in Black liberation until his death in 1998 in Conakry, Guinea. Happy Birthday.
And it's the birthday of Lloyd Richards, one of the world's greatest theatrical directors and acting teachers, who was born today in 1919 and passed away on this day, his birthday, in 2006.  Lloyd Richards launched his Broadway career with a Tony Award in 1960 as the Director of Lorraine Hansberry's Raisin in The Sun that starred Sydney Poitier when most said a play with four Black actors, a Black playwright and Black director could never make it.. He went on to become Dean of the Yale School of Drama, launching the careers of so many like Angela Bassett, Charles Dutton, and bringing the plays of August Wilson to the world. He won another Tony for his direction of Wilson's Fences.  He was a gentle, creative man who launched the careers of dozens of actors, directors and playwrights including Wendy Wasserstein, Christopher During, Lee Blessing and David Henry Hwang, and the great South African playwright Athol Fugard, who came to the center right out of college.  One of his protégés, Baltimore's own Charles Dutton, said Lloyd was just a reservoir of wisdom, passing away at the age of 87.
The twisted and convoluted battle over the death penalty in America had a major turning point today in 1972 in a case called Furman v Georgia. That case consolidated several cases, and ruled that in cases involving armed robbery, rape and not first degree murder, the death penalty could constitute "cruel and unusual punishment." The opinions varied widely with Justices Potter Stewart, Byron White and William O  Douglass concerned that there was too much arbitrariness in the death penalty decision and there was a concern over possible racial bias. Two other justices said the death penalty was cruel and unjust in all cases, and Rehnquist and the Nixon appointees all dissented saying the death penalty was justified. And the battle over capital punishment continues to this day.
And in 1976, Palestinian and European revolutionaries hijacked an Israeli plane.  It landed in Entebbe, the capital of Uganda. It led to the famous raid on Entebbe by Israeli commandos who rescued all but three of the passengers, and the leader of the mission, Yoni Netanyahu, was killed. He was the brother of Israeli Prime Minister Benjamin Netanyahu. While most of the world hailed the daring raid, it is one of those moments that was the beginning of the end of unqualified international support for Israel.
She was known as Chan Parker, Chan Woods and was born Beverly Deloris Berg, but Chan was a woman ahead of her time in many ways.  She embraced the world of jazz early in her teens, and became close friends with the legendary Charlie Parker. Years later, they became lovers and had a daughter who died just before Charlie Parker himself passed away.  Outside their jazz world, their interracial romance was ridiculed.  She stuck with him through his addictions and he protected her. After passed away, she then married saxophonist Phil Woods. Happy birthday, Chan Parker. Born today in 1925 in New York City.
And let's celebrate two women today:
Katherine Hepburn, whose acting career opened the door for women to do serious roles, comedic roles, powerful roles. She  passed away today in 2003 in Fenwick, Connecticut.
And it is the birthday of Emma Azalia Hackley, who was born today in 1867. She opened doors for Black women and men on the concert stage. Born in Detroit, she was raised in Denver and wrote for the Black Denver Press. She sang around the world and was teacher to the 20th century giants like Marian Anderson, Roland Hayes and R. Nathaniel Dett.
And we remember an important moment in black history that took place yesterday, June 28th. On this day in 1964, six weeks after Malcolm X returned to the United States from Africa, he announced the formation of the OAAU: the Organization of Afro-American Unity.
Here's a song for your June the 29th. A group with a huge influence on music played its last United States concert today in 1969 before breaking up. Noel Redding of the Jimi Hendrix Experience announced that he quit the band. And we're hearing "All Along the Watchtower" by the Jimi Hendrix Experience in memory of that group.
The Jimi Hendrix Experience – All Along The Watchtower (Official Audio)
To continue your exploration of this day in history, take a look at some of our favorite sources:Charles H. Wright Museum: Today in Black History; African American Registry;BlackPast; NYTimes on this Day; EyewitnessToHistory.com; The Civil War Trust;Voices in Labor: Today in Labor History; Union Communication Services at The Worker Institute: Today in Labor History; BBC On This Day; The Holocaust History Project; PBS African American World; PBS; Today in Women's History; South African History Online; This Day In North American Indian History; Jewish Virtual Library; The People History; Wikipedia List of Historical Anniversaries; Yenoba; and This Day in Music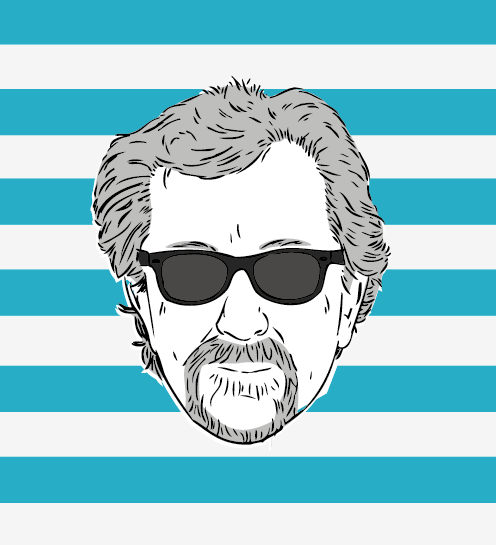 The Marc Steiner Show currently airs on The Real News Network. The show covers the topics that matter, engaging real voices, from Charm City to Cairo and beyond. Email us to share your comments with us.