Podcast: Play in new window | Download
Subscribe:
June 26, 2014 – Segment 1
Marc chats about various events from this day in history, including a few landmark governmental passings: Christmas being declared a federal holiday in 1870, fifty countries signing the United Nations Charter in 1945, the National Interstate Highways act being passed in 1956, and the Supreme Court ruling that the Virgina Military Institute must admit women in 1996. The frequency of law passage on this date might be explained by the upcoming federal 4th of July break – or perhaps just by the hot weather.
Today Is:
Army and Navy Day (Azerbaijan)
Flag Day (Romania)
Independence Day, celebrates the independence of Madagascar from France in 1960
International Day against Drug Abuse and Illicit Trafficking (International)
International Day in Support of Victims of Torture (International)
On this day in history:        
1791: American negotiators, led by William Blount, will begin the Treaty of Holston negotiations today with the CHEROKEEs. The treaty will be signed on July 2, 1791.
1827: After hearing of the false rumor of the release of 2 WINNEBAGO murder suspects to the CHIPPEWAs by whites, WINNEBAGO Chief Red Bird is ordered to fight by the tribal elders. He will attack several families today in Wisconsin near Prairie du Chien. After a few other attacks in the following days on settlers, and river boats on the Mississippi, the Americans order his surrender, else they will destroy the entire tribe. Red Bird will surrender on September 27, 1827.
1870 – The Christian holiday of Christmas is declared a federal holiday in the United States.
1894:  Members of the American Railway Union, led by Eugene V. Debs, refuse to handle Pullman cars, in solidarity with Pullman strikers. Two dozen strikers were killed over the course of the strike.
1917 – The first U.S. troops arrive in France to fight alongside Britain and France against Germany in World War I.
1924 – American occupying forces leave the Dominican Republic.
1934 – W.E.B. Du Bois resigned from his position at the NAACP in a disagreement over policy and racial strategy.
1934 – President Franklin D. Roosevelt signs the Federal Credit Union Act, which establishes credit unions.
1945: Delegates from 50 nations sign the United Nations Charter, establishing the world body as a means of helping to stop another World War happening.
1956: Congress passes the National Interstate and Defense Highways Act for the construction of 41,000 miles of Interstate Highways over a 20-year period, it was the largest public works project in American history to that point, The federal government paid 90% of the construction costs and States paid for 10%.
1959:  The 189-mile-long St. Lawrence Seaway opens, making the Great Lakes accessible to Atlantic shipping.  Thousands of laborers toiled for de2014.06.23history-emma-goldman-mugshotcades to make it happen; indirectly and directly, the Seaway today supports 75,000 jobs in Canada and 150,000 in the U.S.
1959 – Prince Edward County, Va., Board of Supervisors abandoned school system to prevent integration.
1960: Congress is planning to cut the amount of sugar imported from Cuba and in retaliation Castro has stated Cuba will seize US assets, meanwhile in Cuba campaigns of sabotage against the Castro Regime continue to grow with attacks on the rail system.
1963: President John F. Kennedy expresses solidarity with democratic German citizens in a speech in front of the Berlin Wall that separated Berlin into west Berlin and East Berlin, he declared to the crowd, "Ich bin ein Berliner" or "I am also a citizen of Berlin."
1967:  When martin Luther King came to Chicago in the late 60's, no church would let him speak, but one! All the others said he was a radial preacher. Friendship Baptist Church on Chicago's Westside allowed Rev. L. King to speak about civil rights.  Rev Shelvin J. Hall showed no fear and allowed King to speak.
1974: At a Marsh supermarket in Troy, Ohio, a consumer purchased a package of Wrigley's chewing gum. And for the first time, a laser beam in an NCR checkout terminal with a bar code reader read a UPC bar code symbol on the package and automatically rang up the purchase.
1975 – Two FBI agents and a member of the American Indian Movement are killed in a shootout on the Pine Ridge Indian Reservation in South Dakota; Leonard Peltier is later convicted of the murders in a controversial trial.
1977:  Elvis Presley made his last ever live stage appearance when he appeared at the Market Square Arena in Indianapolis. Presley would die less than two months later. The last two songs he performed were 'Hurt' and 'Bridge Over Troubled Water.' Before the show Elvis was presented with a plaque commemorating the 2 billionth record to come out of RCA's pressing plant.
1979: Muhammad Ali, one of the most famous fighters in history, retired from boxing . During his boxing career, Ali won the world heavyweight title three times over a 15-year span many still believe he was one of the greatest boxers of all time.
1996: U.S. Supreme Court rules that Virginia Military Institute must admit women.
1997 – The U.S. Supreme Court rules that the Communications Decency Act violates the First Amendment to the United States Constitution.
2000 – President Clinton announces the completion of the first survey of the entire human genome.
2003 – The U.S. Supreme Court rules in Lawrence v. Texas that gender-based sodomy laws are unconstitutional.
2013:  Democratic state senator Wendy Davis successfully blocked a bill that would have shut down most of the abortion clinics in the state of Texas and banned abortions in pregnancies over twenty weeks. Davis held a filibuster in which she spoke for over ten hours in an attempt to block the passage of the bill.
2013: Justices on the US Supreme Court ruled that the Defense of Marriage Act (DOMA) discriminates against same-sex couples. The court also kept in place a lower court's striking down of California's Proposition 8, paving the way for same-sex marriage in states that recognize it.
Born on this day in history:           
1767: Sarah Pierce born (educator)
1812: Frances Flora Bond (Fanny) Palmer born (artist)
1881: Jessie Field Shambaugh born (4-H pioneer, educator)
1890: Jeanne Eagels born (actress)
1892: Pearl S. Buck born (writer, humanitarian)
1914 (1911?): Mildred 'Babe' Didrikson Zaharias born (athlete)
1940:  Born on this day, Billy Davis Jr, (1977 US No.1 & UK No.7 single 'You Don't Have To Be A Star'. Also a member of The 5th Dimension.
1952 – Greg Palast, American journalist and author.
1956:  Born on this day, Chris Isaak, US singer songwriter, actor, (1990 UK No.10 & 1991 US No.6 single 'Wicked Game').
1956:  Physician Bernard A. Harris, Jr was born in Temple, Texas. After completing his residency training in 1985 at the Mayo Clinic, Dr. Harris then completed a National Research Council Fellowship at NASA Ames Research Center, Moffett Field, California. While at Ames he conducted research in the field of musculoskeletal physiology, and disuse osteoporosis, completing his fellowship in 1987. He then joined NASA Johnson Space Center as a clinical scientist and flight surgeon. Selected by NASA in January 1990, Dr. Harris became an astronaut in July 1991. He served as the crew representative for Shuttle Software in the Astronaut Office Operations Development Branch. A veteran of two space flights, Dr. Harris has logged more than 438 hours in space.
1961:  Born on this day, Terri Nunn, vocals, Berlin, (1986 UK & US No.1 single 'Take My Breath Away').
On this day in history, we lost:
1938 – James Weldon Johnson died of injuries received in an automobile accident near his summer home in Wiscasset, Maine.
1956 –  Jazz trumpeter Clifford Brown dies in an auto accident on the Pennsylvania Turnpike. Founder of the Brown-Roach Quintet with Max Roach two years earlier, Brown had built a reputation as one of the finest jazz trumpeters of his day as a major proponent of hard bop.
1956 – Richie Powell, American pianist (b. 1931)
2003 – Strom Thurmond, American general, lawyer, and politician, 103rd Governor of South Carolina (b. 1902)
2007 – Liz Claiborne, Belgian-American fashion designer, founded Liz Claiborne (b. 1929)
Sources: The People History; This Day in Labor History; Wikipedia List of Historical Anniversaries; This Day in Women's History; This Day in African History;History.com; History Orb; Yenoba; Selected Black Facts; Phil Konstantin's North American Indian History; and This Day in Music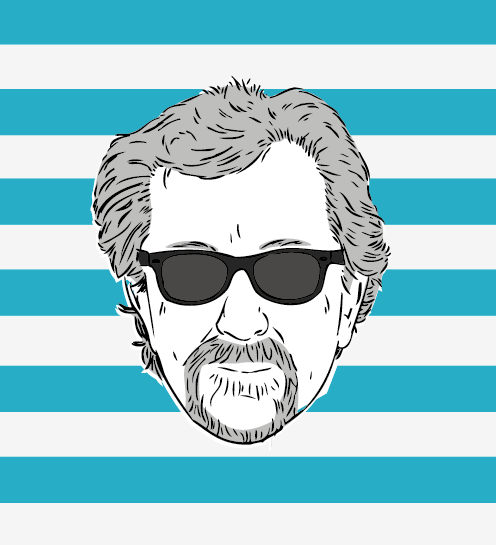 The Marc Steiner Show currently airs on The Real News Network. The show covers the topics that matter, engaging real voices, from Charm City to Cairo and beyond. Email us to share your comments with us.