Podcast: Play in new window | Download
Subscribe:
June 26, 2015 – Segment 1
Today in history, jazz musicians Clifford Brown and Richie Powell passed away, W.E.B. DuBois resigned from the NAACP, and the day the Supreme Court found gender-based sodomy laws to be unconstitutional.
This Day In History script included below.
This is Marc Steiner, and today is June 26th. Welcome to This Day In History.
(Clifford Brown & Max Roach Quintet – Sandu)
That's "Sandu" by Clifford Brown and the Max Roach Quintet. The pianist you heard right there was Richie Powell, who passed away today in 1956. He died in a car accident when his wife lost control of their car on the Pennsylvania Turnpike.
A few events connected to the history of civil rights happened today in history.
W.E.B. DuBois was a founding member of the NAACP, but on this day in 1934 resigned from that organization. He was in constant organizational and political dispute with the NAACP President, had major disagreements over racial strategy, with DuBois actually supporting separate-but-equal in one article while he supported socialism, which some in the organization did not, so he resigned as editor of Crisis magazine and took a position at Atlanta University. He would later return to the NAACP in the 1940s as a special researcher and representative before the UN.
And the battle to keep segregation alive had two key moments in history today. In Prince Edward County, Virginia, which was the site of many intense court battles and demonstrations by Black students demanding equality, the county vehemently opposed the ruling in Brown v Board of Education and refused to desegregate their schools. Today in 1959, in defiance of the Supreme Court ruling, the Prince Edward County Board of Supervisors decided to completely disband its school system in an attempt to prevent integration. Public schools in Prince Edwards did not reopen until 1963.
and on this same day in 2003, the man who brought the flag of the Confederacy back as a symbol of defiance against the end of segregation and rights for Black Americans, who led demonstrations unfurling the flag of Dixie at the 1948 Democratic Convention and then who formed the Dixiecrat Party passed away. I am talking about former South Carolina Governor and US Senator Strom Thurmond.
Rev. Dr. Martin Luther King Jr. took the civil rights movement North to confront de-facto segregation and racism in Chicago in 1967. Once he arrived he could not find a single church that would let him speak because they found his views to be too radical and there was fear of political retribution from political leaders. Eventually, the Friendship Baptist Church on the Westside of Chicago opened his doors to King and a new movement was launched.
And today is a notable today in our history of gender and sexuality in this country:
Today in history, the Supreme Court ruled in Lawrence v. Texas that gender-based sodomy laws were unconstitutional, after years of jail time and felony charges that made getting a job and many aspects of life difficult for the men that law affected. The year the court made this decision may surprise you. It was not until 2003 that the law was found unconstitutional.
And two years ago in 2013, two big things happened: The Supreme Court found that the Defense of Marriage Act discriminated against same-sex couples, paving the way for same-sex marriage in states that recognize it. And this was the day that Democratic State Senator from Texas Wendy Davis filibustered a bill that would have shut down most of the abortion clinics in that state. Her filibuster lasted 10 hours and ultimately led to that bill being blocked from a vote in the Senate.
And let's remember some important anniversaries today:
Two important institutions got their start today in history: Credit unions were established today in 1934 when President Franklin D. Roosevelt signed the Federal Credit Union Act. And, 11 years later in 1945, Delegates from 50 nations got together and signed the United Nations Charter as a way to avoid another World War.
It's also the day that one of the greatest fighters of all time Muhammad Ali retired from boxing in 1979, after a 15-year career that resulted in 3 world heavyweight titles.
And on this day in 1924, the United States ended its occupation of the Dominican Republic. American troops had been stationed there to bolster the United States' defense throughout Latin America. Many Dominicans were happy to see the U.S. troops go after 8 years of being occupied by a force that didn't speak Spanish or show much concern for the lives of the people living in the Republic.
Here's a song for your June the 26th. It's "Oh, Lady Be Good – Memories of You" by the great jazz trumpeter Clifford Brown. He passed away today in 1956 in the same car crash that took the life of jazz pianist Richie Powell.
(Clifford Brown – Oh, lady be good – Memories of you)
To continue your exploration of this day in history, take a look at some of our favorite sources: Charles H. Wright Museum: Today in Black History; African American Registry; BlackPast; NYTimes on this Day; EyewitnessToHistory.com; The Civil War Trust; Voices in Labor: Today in Labor History; Union Communication Services at The Worker Institute: Today in Labor History; BBC On This Day; The Holocaust History Project; PBS African American World; PBS; Today in Women's History; South African History Online; This Day In North American Indian History; Jewish Virtual Library; The People History; Wikipedia List of Historical Anniversaries; Yenoba; and This Day in Music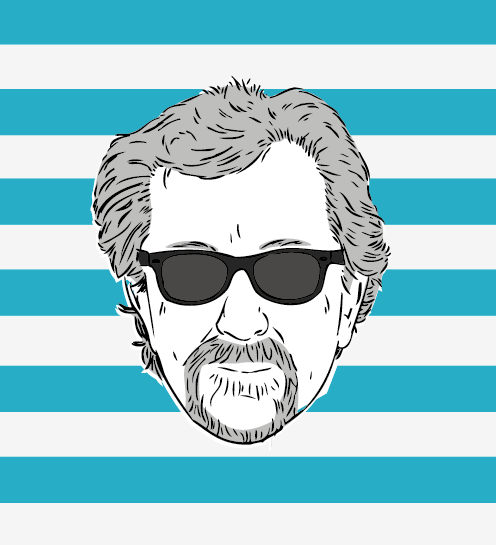 The Marc Steiner Show currently airs on The Real News Network. The show covers the topics that matter, engaging real voices, from Charm City to Cairo and beyond. Email us to share your comments with us.