Podcast: Play in new window | Download
Subscribe:
June 25, 2015 – Segment 1
Today in history, Michael Jackson passed away, Sierra Leone Founding Father Thomas Peters' birthday, and Marvin Gaye went Number 1 on the US singles chart with 'Got To Give It Up'.
Transcript of this day in history included below.

This is Marc Steiner, and today is June 25th. Welcome to This Day In History.
(They Don't Care About Us)
That's They Don't Care About Us by Michael Jackson. Originally released in 1996, the song has taken on new life in the past two years as young people have begun singing it at Black Lives Matter protests. Michael Jackson, who revolutionized music and entertainment, passed away on this day in 2009, a day few will soon forget.
It was known as the Great Sioux War of 1876. Every American has heard what happened on this day in that year … the Battle of little Big Horn, or as some refer to it,, Custer's Last Stand, the day the Lakota, Cheyenne and Arapaho warriors under Crazy Horse and Sitting Bull wiped out Custer and his 7th Cavalry. But why did happen? What precipitated that Battle? The Lakota and Cheyenne in 1868 won by signing the treaty of Fort Laramie that gave them all of the Dakotas and part of what is now MOntana and Wyoming. Only Native people were allowed on to that land but then in 1874 in their sacred place called the Black Hills gold was discovered. Whites came pouring and the US government ordered Indians to move onto new smaller reservation in the North and South Dakota. Many resisted and the Great Sioux war began. In May of 1877 Sitting Bull led his band to Canada, Crazy Horse surrendered and was then assassinated and many Native people think of the Battle of Little Bighorn as the Indians Last Stand.
Isaiah Dorman was the only Black man to die at The Battle of Little Bighorn. Dorman was born free in 1832, moved to the Dakotas became a woodcutter and delivered the mail throughout the territory. He was close to the Lakota, spoke their languages and married a Lakota woman. By all accounts of the Battle he fought bravely firing till the end. As he sat there a bullet wound in his chest, Sitting Bull rode up, Dorman speaking in Lakota asked him to spare his life. Sitting Bull, gave him water saying 'this man was a friend of mine.' As he rode off a Hunkpapa Lakota woman Little Robe shot him through the head. His body then mutilated as many saw him betraying their friendship
On this day in 1994 –Yassar Arafat then chairman of the Palestinian Liberation Organization, returned to Palestine after 27 years in exile. He fled Palestine in the war of 1967 when Israel took control of the West Bank and Gaza. He returned to Gaza after the signing of the Oslo Accords creating the Palestinian Authority which was to manage the Occupied Territories and lead to Palestinian independence. Twenty one years later the promise of peace and an independent Palestinian state is still not realized.
Today is the birthday of Thomas Peters born in the Yoruba nation in what is now Nigeria in 1738. He was captured by slavers when he was twenty two ending up enslaved in North America. He tried to escape multiple times while enslaved in Louisiana, South Carolina and Delaware. So when the American Revolutionary War began, he escaped once again hearing of Lord Dunmore's proclamation that any enslaved person who fought with the British would gain their freedom and joined the Black Pioneers, a Black Loyalist unit of formerly enslaved Africans. He rose to the rank of Sergeant, a leader in battle we fought bravely with the Black Pioneers alongside the British. When the Americans won that war the British moved Thomas Peters and thousands of other formerly enslaved people who fought with them to Nova Scotia with other Loyalists. Once again, Thomas Peters rose to leadership and grew disillusioned in Nova Scotia, when the British did not live up their to promises to allocate land to Black loyalists after the war. He organized the new Black settlers in Nova Scotia and New Brunswick, travelled to London to convince the government to resettle the Freedman in Nova Scotia elsewhere. When he won their agreement to settle in Great Britain's colony of Sierra Leone. he went back in Canada to convince his fellow citizens to leave. Eleven hundred Afro Nova Scotians supported the idea and in 1792 arrived in Sierra Leone. Though Thomas Peters is considered one of the Founding Fathers of Sierra Leone, he died despondent and suffering from malaria when he was not elected leader of the new nation.
Here's a song for your June the 25th. It was written by Marvin Gaye in response to his label requesting he try his hand at disco. It was a huge success, topping three different Billboard charts. The song suddenly came back into the spotlight in 2013, when Robin Thicke, Fah-rell Williams and T.I. released the song Blurred Lines, which borrowed heavily from this song. Marvin Gaye's family took them to court, and in 2015, a federal judge awarded 7.4 million dollars to Gaye's children. The song is Got to Give it Up by Marvin Gaye, which hit number one on this day in 1977.
1977, Marvin Gaye went to No.1 on the US singles chart with 'Got To Give It Up', his third US No.1.. BLURRED LINES LAWSUIT
(Marvin Gaye – Got To Give It Up, Part 1)
To continue your exploration of this day in history, take a look at some of our favorite sources: Charles H. Wright Museum: Today in Black History; African American Registry; BlackPast; NYTimes on this Day; EyewitnessToHistory.com; The Civil War Trust; Voices in Labor: Today in Labor History; Union Communication Services at The Worker Institute: Today in Labor History; BBC On This Day; The Holocaust History Project; PBS African American World; PBS; Today in Women's History; South African History Online; This Day In North American Indian History; Jewish Virtual Library; The People History; Wikipedia List of Historical Anniversaries; Yenoba; and This Day in Music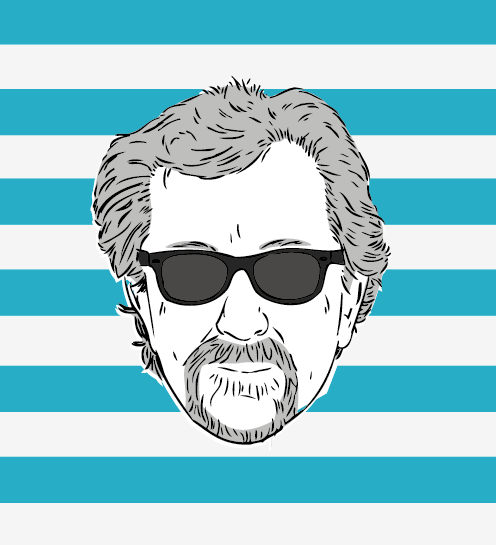 The Marc Steiner Show currently airs on The Real News Network. The show covers the topics that matter, engaging real voices, from Charm City to Cairo and beyond. Email us to share your comments with us.