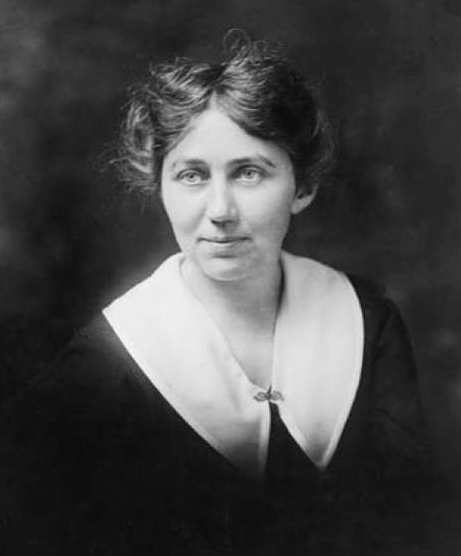 Podcast: Play in new window | Download
Subscribe: RSS
June 24, 2014 – Segment 1
Marc talks about what happened on this day in history, including the day the Supreme Court ruled the state of George was unfairly exercising control over the Cherokees after the arrest of Reverend Samuel Worcester, the day the Supreme Court ruled that obscenity was not protected under free speech, and birthday of Agnes Nestor, president of the International Glove Workers Union and longtime leader of the Chicago Women's Trade Union League.
Today is:
Bannockburn Day (Scotland)
Battle of Carabobo Day (Venezuela)
Feast of Raḥmat (Bahá'í Faith)
Inti Raymi, a winter solstice festival and a New Year in the Andes of the Southern Hemisphere (Sacsayhuamán)
On this day in history:
1610: Membertou (MICMAC) becomes the 1st Indian Catholic.
1813 – Battle of Beaver Dams: a British and Indian combined force defeats the United States Army.
1832: Reverend Samuel Worcester has been arrested, and convicted of living, and working, among the CHEROKEEs with have a state permit, or having sworn an oath of allegiance to the state of Georgia. Today the Supreme Court rules that the state of Georgia has unfairly tried to exercise control over the CHEROKEEs contrary to federal law, and treaties. The court will strike down most of the anti-Indian laws passed by Georgia, including those seizing their lands, and nullifying tribal laws. Before the trail, President Andrew Jackson officially stated that he has no intention of supporting the CHEROKEEs over the state of Georgia. Speaking to the court's decision today, Jackson would be quoted as saying, "John Marshall has rendered his decision; now let him enforce it." Jackson would ignore the Supreme Court ruling, and continue in his efforts to move the CHEROKEEs out of the south, and into the Indian Territory.
1846 – The saxophone is patented by Adolphe Sax in Paris, France.
1884 – John R. Lynch, former congressman from Mississippi, elected temporary chairman of Republican convention and became first Black to preside over deliberations of a national political party.
1885 – Samuel David Ferguson consecrated bishop of the Protestant Episcopal Church and named bishop of Liberia. He was the first Black American with full membership in the House of Bishops.
1898 – American troops, including Tenth Cavalry, drove Spanish forces from entrenched positions at La Guasimas, Cuba.
1910: U.S. Congress enacts Mann Act, targeting prostitution and white slavery.
1936: Mary McLeod Bethune appointed director of Negro Affairs of the National Youth Administration, the first African American woman to receive a major federal appointment.
1948 – Start of the Berlin Blockade: the Soviet Union makes overland travel between West Germany and West Berlin impossible.
1951: Mexico has agreed to continue providing farm labor until the Bracero agreement runs out on July 15th , On June 15th the Mexican Government gave 30 days notice that it would end its migratory labor agreement. The Bracero Program was renewed and lasted to 1964 it was a guest worker program that ran from 1942 till 1964. The Mexican Farm Labor Program, informally known as the Bracero Program, sponsored some 4.5 million border crossings of guest workers from Mexico during it's 22 years and was started to provide agricultural labor during World War II due to the severe shortage in the US , it was also used to provide other unskilled workers during the World War II.
1957: The United States Supreme Court ruled that obscenity is not protected by the First Amendment to the Constitution, which guarantees free speech and freedom of the press.
1968: Following The Poor Peoples March to Washington on June 19th organized by Martin Luther King Jr. the protesters built a small city of shanty's as temporary shelters made from boxes and whatever else they could find at the Mall in Washington. Estimates put the number of those living there at about 3,000 to 5,000. On June 24th "Resurrection City" was closed down by authorities and protesters go back to their own communities.
1971: Seventeen workers are killed as methane explodes in a water tunnel under construction in Sylmar, Calif.
1977: The Jacksons were at No.1 on the UK singles chart with 'Show You The Way To Go.' The Jacksons were four members of the Jackson Five, including Michael.
1995 – "Rugby World Cup final": South Africa defeats New Zealand, Nelson Mandela presents Francois Pienaar with the Webb-Ellis trophy in an iconic post-apartheid moment.
2010: Julia Gillard became Australia's first female prime minister after she replaced Kevin Rudd when he was removed in a surprising leadership vote in the Labor Party. Rudd had declined to be on the ballot after he suspected an embarrassing defeat would ensue. Gillard vowed to revive the Labor Party and bring direction to a government she suspected had lost direction.
Born on this day in history:
1813 – Henry Ward Beecher, American clergyman and reformer (d. 1887)
1880: Birth of Agnes Nestor, president of the Int'l Glove Workers Union and longtime leader of the Chicago Women's Trade Union League. She began work in a glove factory at age 14.
1895 – Jack Dempsey, American boxer (d. 1983)
1945: Born on this day, Colin Blunstone, singer, Zombies, (1964 UK No.12 single 'She's Not There'), solo, (1981 UK No.13 single 'What Becomes Of The Broken Hearted').
1957: Born on this day, Terence Wilson, (Astro), vocals, with UB40, who had the 1983 UK No.1 & 1988 US No.1 single 'Red Red Wine' and over 30 other top 40 hits.
On this day in history, we lost:
1908 – Grover Cleveland, American politician, 22nd President of the United States (b. 1837)
1947 – Emil Seidel, American politician, Mayor of Milwaukee (b. 1864)
1987 – Jackie Gleason, American actor and singer (b. 1916)
2011: American actor Peter Falk died at the age of eighty-three in his Beverly Hills home. Falk was best known for his television role as detective Columbo and had won several Emmys for the role. Falk was also nominated for two Academy Awards during his lifetime.
Sources: The People History; This Day in Labor History; Wikipedia List of Historical Anniversaries; This Day in Women's History; This Day in African History;History.com; History Orb; Yenoba; Selected Black Facts; Phil Konstantin's North American Indian History; and This Day in Music