Podcast: Play in new window | Download
Subscribe:
June 24, 2015 – Segment 1
Today in history, the saxophone was patented, the Reverend Samuel Worcester was arrested and convicted of living with the Cherokees, and the Buffalo Soldiers broke the back of the Spanish Army driving them from their entrenched positions at Las Guasimas, Cuba.
Transcript of this day in history included below.
This is Marc Steiner, and today is June 24th. Welcome to This Day In History.
(John Coltrane on Alto)
That's the legendary John Coltrane playing a saxophone solo on the alto sax. We play that today because it is the day the saxophone was patented by Adolphe Sax in Paris, France in 1846.
The 1830s in America saw one of the paramount struggles for freedom and democracy. It was a decade where the US government moved to seize all Native lands in the Southeast and Southern states. The Cherokee had been loyal to the United States during the war and adopted the U.S. form of government, along with other members of what were called the five civilized nations – Creeks, Choctaws, Chickasaws and Seminoles were targeted for forced removal.. The U.S. government's intentions ultimately led to the Trail of Tears, where thousands of Native people died on a forced march from their homelands to the territory of Oklahoma.
Well today in 1832, a man named Reverend Samuel Worcester was arrested and convicted of living and working with the Cherokees, .. while in Washington, DC. The Supreme Court ruled it was illegal for the state of Georgia to seize Indian lands and nullify tribal laws and beliefs. Before that trial began, President Andrew Jackson declared he would never take the side of Cherokees over the state of Georgia. When the decision was handed down, he said the "[Chief Justice] John Marshall has rendered his decision, now let him enforce it." Jackson continued until he was successful in displacing tens of thousands of Native people from their lands.
On June 24th 1968, Washington DC and Capitol Hill police destroyed and tore down Resurrection City, a shantytown that had been built by 5,000 poor people of all races who had followed Martin Luther King's dream and the Poor People's Campaign he wanted to build. They came from ghettos, barrios, reservations and hollers to build Resurrection City, demanding racial and economic justice in America. After 50,000 supporters who came for a demonstration supporting the Poor People's Campaign left the city, the government tore down the demonstrator's shacks and tents arresting people and forcing most to flee back to their homes. The powerful statement of Resurrection City stood for 6 weeks.
And in 1898 during the Spanish-American War, the famed 10th Cavalry – the Buffalo Soldiers – were shipped from Montana to fight. The government called them the Immune Brigades, asserting that African Americans were immune to tropical diseases. Well, the 10th cavalry on this day broke the back of the Spanish Army driving them from their entrenched positions at La Guasimas, Cuba. It is an irony that Black soldiers, so maligned, racially liberated a nation that the US had wanted to incorporate since 1848 as a slave state. Cuba was a state where Africans had been in rebellion against Spain for 30 years. History is always convoluted and always clear.
Two iconic ends of Apartheid occurred today:
In 1964, South Africa instituted the 90 Day Act, allowing it to detain any person without trial for 90 days. The person arrested could be held for another 90 days after that … and after that, and after that … Indefinitely.
And on this day in 1995, South African President Nelson Mandela presented White Afrikaner Françoise Piineer the Webbs Ellis Trophy when South Africa won the Rugby World Cup Finals. Rugby had been an all-white sport until then and the iconic photo taken was declaring Apartheid dead.
And we remember Mary McLeod Bethune on this day, who was appointed director of Negro Affairs of the National Youth Administration in 1936. She became the first African American woman to receive a major federal appointment.
Here's a song for your June the 24th. Today in 1958, Nina Simone released her debut album Little Girl Blue on Bethlehem Records at a time in her mid-20s where she was trying to pursue her dream of becoming a classical concert pianist. She sold the rights for all of the songs on this album to Bethlehem for $3,000. Despite tension between Simone and Bethlehem over their lack of promotion of her record, that deal cost her over a million dollars in royalty profits. Nina Simone left Bethlehem Records for Colpix, but Bethlehem released an unauthorized album of her work after her departure, featuring unreleased tracks from her Little Girl Blue recording session. And we hear a song from Little Girl Blue, "Love Me Or Leave Me."
(Love Me Or Leave Me by Nina Simone)
To continue your exploration of this day in history, take a look at some of our favorite sources: Charles H. Wright Museum: Today in Black History; African American Registry; BlackPast; NYTimes on this Day; EyewitnessToHistory.com; The Civil War Trust; Voices in Labor: Today in Labor History; Union Communication Services at The Worker Institute: Today in Labor History; BBC On This Day; The Holocaust History Project; PBS African American World; PBS; Today in Women's History; South African History Online; This Day In North American Indian History; Jewish Virtual Library; The People History; Wikipedia List of Historical Anniversaries; Yenoba; and This Day in Music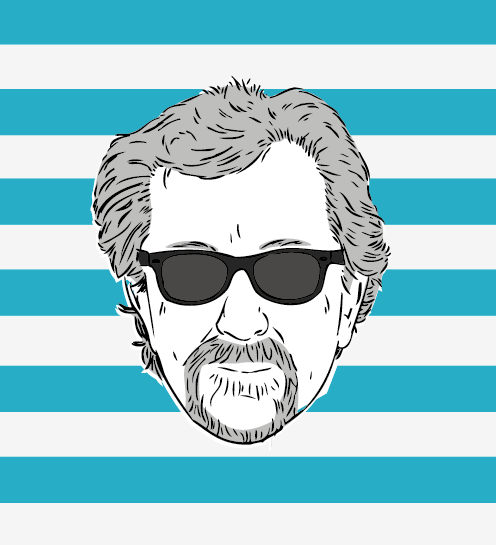 The Marc Steiner Show currently airs on The Real News Network. The show covers the topics that matter, engaging real voices, from Charm City to Cairo and beyond. Email us to share your comments with us.