Podcast: Play in new window | Download
Subscribe: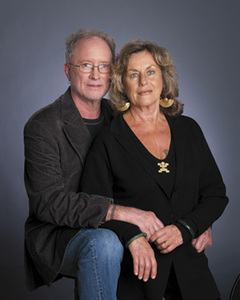 Bernardine Dohrn and Bill Ayers, both radical scholars and former members of the Weather Undeground, joined us to discuss activism and the work they do in Chicago.
Then, we're joined by Iraq Veterans Josh Stieber and Conor Curran, and Salam Talib, a refugee from Iraq.  Together they embarked on a speaking tour of the United States to advocate for a more peaceful world.  Learn more about their trip, The People's Journey, here.