Podcast: Play in new window | Download
Subscribe: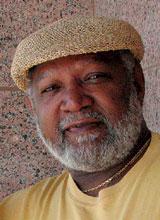 Today we bring you two hours of special coverage of the U.S. Social Forum in Detroit. 
First, an interview with veteran political activist and organizer Jerome Scott.  He was a founding member and director of Project South in Atlanta Georgia, and he was also instrumental in creating the first U.S. Social Forum in Atlanta in 2007.  He's on the National Planning Committee of this year's Forum, and he sat down to talk to us about way he helped create a truly multi-racial, multi-generational gathering, and why there's hope for the progressive movement.