Podcast: Play in new window | Download
Subscribe:
June 23, 2014 – Segment 1
Marc shares some of the events that happened on this day in history, including the election Gamal Abdel Nasser as president of Egypt after he led a coup against King Farouk, the births of June Carter Cash and Clarence Thomas, and the death of Betty Shabazz.
Events:  
1683: Today, William Penn and DELAWARE Chief Tamenend will sign a peace treaty in Shackamoxon, Pennsylvania. Tamenend was also called Tammany. He was renown for his honor. The Tammany societies were named so in his honor. William Penn will purchase 2 plots of land from Chief Tamanend. The land will be on the Pennypack & Neshaminy Rivers, and between them. The land was purchased for a long list of supplies.
1704: James Moore, former Governor of South Carolina, is leading a force of 50 British, and 1,000 CREEKs against Spanish settlements. Today, they will attack the APALACHEE Mission of San Pedro y San Pable at Patale, in north-western Florida. They will take many Indians as slaves and kill Father Manuel de Mendoza. The mission will be destroyed tomorrow.
1868 – Typewriter: Christopher Latham Sholes received a patent for an invention he called the "Type-Writer."
1894 – The International Olympic Committee is founded at the Sorbonne in Paris, at the initiative of Baron Pierre de Coubertin.
1926 – The College Board administers the first SAT exam.
1936: The U.S. Congress designated the last Sunday in September as Gold Star Mother's Day, honoring mothers who have lost a child in military service.
1941: Lena Horne recorded "St. Louis Blues." Her career spans several decades, even into the 1980s when she made a guest appearance on the popular TV hit "The Cosby Show."
1942 – World War II: the first selections for the gas chamber at Auschwitz take place on a train full of Jews from Paris.
1956: Following the army coup led by Gamal Abdel Nasser that deposed the regime of King Farouk Gamal Abdel Nasser is elected president of Egypt when he stands as the sole candidate.
1960 – The United States Food and Drug Administration declares Enovid to be the first officially approved combined oral contraceptive pill in the world.
1961 – Cold War: the Antarctic Treaty, which sets aside Antarctica as a scientific preserve and bans military activity on the continent, comes into force after the opening date for signature set for the December 1, 1959.
1962: Ray Charles started a 14-week run at No.1 on the US album chart with 'Modern Sounds In Country And Western Music'.
1972 – Watergate Scandal: U.S. President Richard M. Nixon and White House Chief of Staff H. R. Haldeman are taped talking about using the Central Intelligence Agency to obstruct the Federal Bureau of Investigation's investigation into the Watergate break-ins.
1972 – Title IX of the United States Civil Rights Act of 1964 is amended to prohibit sexual discrimination to any educational program receiving federal funds.
1999: Each state is in line to receive large amounts of money after the landmark settlement by the tobacco industry, The money should be used to fund anti smoking measures and help reduce the numbers of smokers in each state but many worry that this major windfall will not be used to help educate our next generation in the dangers to health of smoking.
Births:           
1826: Anne McDowell born (editor, journalist, publisher 1855-1860 of Woman's Advocate, which employed only women, including as printers, typesetters and had only women as stockholders)
1910 – Milt Hinton, American bassist and photographer (d. 2000)
1912 – Alan Turing, English mathematician and computer scientist (d. 1954)
1929: Born on this day, June Carter Cash, country singer, wife of Johnny Cash. Died 15th May 2003 aged 73. Had hits with Johnny Cash, 'Ring Of Fire', 'Jackson', 'If I Were A Carpenter'.
1940 – Wilma Glodean Rudolph was born in Clarksville, Tennessee. She became the first American woman to win 3 gold
medals.
1941 – Robert Hunter, American singer-songwriter and guitarist (The Grateful Dead)
1944 – Rosetta Hightower, American singer (The Orlons)
1948 – Clarence Thomas, American judge
1957: Born on this day, Lee John, Imagination, (1982 UK No.2 single 'Just An Illusion').
Deaths:
1982 – Chinese American Vincent Chin dies in a coma after being beaten in Highland Park, Michigan on June 19, by two auto workers who had mistaken him for Japanese and who were angry about the success of Japanese auto companies.
1997 – Betty Shabazz dies at 61, in NeW York City 3 weeks after receiving burns over 80% of her body.
2003 – Maynard Jackson, three term mayor of Atlanta dies at age 65.
2006: Prolific television writer and producer Aaron Spelling died at the age of eighty-three after suffering from a stroke five days earlier. Spelling's most notable television productions included Charlie's Angels, Dynasty, Starsky and Hutch, Beverly Hills 90210, Melrose Place, 7th Heaven, and Charmed.
2009: Ed McMahon, an iconic American television personality, died at the age of eighty-six after suffering from multiple health problems. The television star was best known for working as Johnny Carson's co-host and sidekick on the Tonight Show for thirty years. McMahon got his big break in 1958 when he was the announcer on the show Who Do You Trust? alongside host Johnny Carson.
2012 – Frank Chee Willeto, American politician, 4th Vice President of the Navajo Nation (b. 1925)
2013 – Bobby Bland, American singer-songwriter (b. 1930)
Sources: The People History; This Day in Labor History; Wikipedia List of Historical Anniversaries; This Day in Women's History; This Day in African History;History.com; History Orb; Yenoba; Selected Black Facts; Phil Konstantin's North American Indian History; and This Day in Music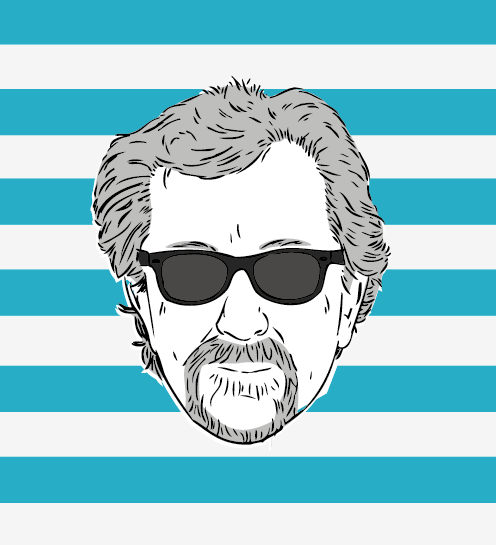 The Marc Steiner Show currently airs on The Real News Network. The show covers the topics that matter, engaging real voices, from Charm City to Cairo and beyond. Email us to share your comments with us.