Podcast: Play in new window | Download
Subscribe:
June 23, 2015 – Segment 1
On this day in history, the first birth control pill, Envoid, was approved by the FDA, and the passing of Betty Shabazz.
Transcript of this day in history included below.
Typewriter Sound
https://www.youtube.com/watch?v=zXaduI5N_tc
There is this sound … we know that's a keyboard
Then there is this sound ….
That's its ancestor, the typewriter …. In 1868, Christopher Latham Sholes received the patent for an invention he called TYPE WRITER.
Certain things that are now ubiquitous and commonplace in our modern world celebrate their beginnings today.  The International Olympic Committee was founded today in 1894 at the Sorbonne in Paris. Two years later, the modern Olympics were launched in  Greece.
And as our students sweat trying to overcome college entrance exams this fall .. it all began today in 1925 when the College Board administered its first SAT exam, just as the summer heat began.
And the birth control pill was born today in 1960 with the Food and Drug Administration approving the Envoid contraceptive pill.
The love and passion for freedom and independence runs long and deep.  Last year the world saw that the Scottish almost voted to become an independent nation once again.  The Scots celebrate The Battle of Bannockburn, which took place today in 1314, where they faced a much larger English force which they pushed back to England.  The Scottish people began fighting against the English invasion in 1296.
In 1942, Nazi Germany occupied all of France and on this day Adolf Hitler strode into Paris to celebrate the Nazi Advance.
Just two years later, a group of Jews, Radicals, Freethinkers, Revolutionaries and others were put on the death train, becoming the first to be murdered in the gas chambers of Auschwitz.
And there is much to remember in our history of the fight against racism and white supremacy and for civil rights:
Two months before the celebrated 1963 March on Washington, the Great March to Freedom took place on this June 23rd in Detroit Michigan.  It was then hailed as the largest civil rights march in history, Black autoworkers and Detroiters marched, and Martin Luther King spoke to confront Southern terror and Northern racist institutions.  It was organized by two ministers who often clashed …. The father of Aretha Franklin, the Reverend Clarence L. Franklin, and the revolutionary friend of Malcolm X, The Reverend Albert Cleage.
The Hough Rebellion started today in Cleveland in 1966 after the poor working class Black community exploded at police violence shortly after King spoke and Stokely Carmichael visited. It lasted for a month, and was part of the urban explosions of the 60's against against racism.
Today in 1972, Title IX of the United States Civil Rights Act of 1964 was amended to prohibit sexual discrimination to any educational program receiving federal funds.
And 41 years after the murders of civil rights workers James Cheney, Mickey Shwerner and Andy Goodman, saw mill owner and kleagle of the Ku Klux Klan Edgar Ray Killen convicted and sentenced to 60 years in prison today in 2005. He won't be eligible for parole until he is 108 years old.
And at the Security Council in the United Nations today in 1976, the United States, for 15th time, vetoed Angola's application for membership on the Security Council since its independence in 1970, after a long violent struggle against their Portuguese colonial rulers.
And let us remember some notable births and deaths:
The Kinsey report on men and women's sexuality caused such furor in our puritanical world, and the famous sexologist who wrote those reports, Alfred Kinsey, was born today in 1894 in Hoboken, New Jersey.
Cedric Lincoln, whose 1961 book The Black Muslims of America exploded onto the literary scene, was born today in Athens, Alabama in 1924. He went on to write great sociological tracks, the novel My Face is Black, and his book of poetry The Road Since Freedom.
The Great Wilma Rudolph, the first American woman to win three gold track and field medals in the Olympics and who was also a voice for civil rights, was born today in 1940 in Saint Bethlehem, Tennessee.
And we lost the powerful voice, being and spirit of Betty Shabazz today in 1997.  May she rest in peace with her beloved Malcolm Shabazz.
Here's a song for your June the 23rd. A landmark album hit #1 today in 1962: Modern Sounds In Country And Western Music. That was by the great Ray Charles, and we're listening now to "Half As Much."
Ray Charles – Half As Much
https://www.youtube.com/watch?v=2qS90p2JLbc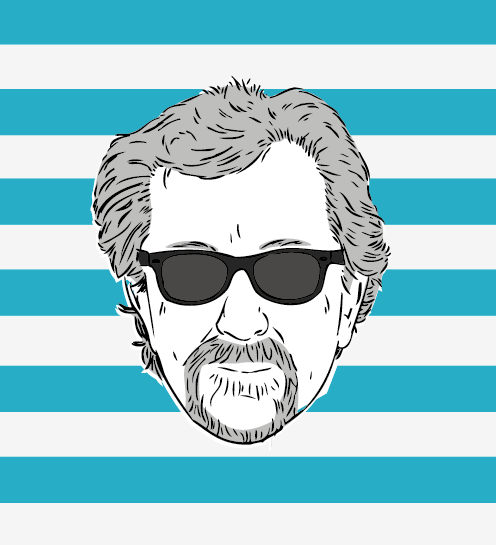 The Marc Steiner Show currently airs on The Real News Network. The show covers the topics that matter, engaging real voices, from Charm City to Cairo and beyond. Email us to share your comments with us.