Podcast: Play in new window | Download
Subscribe: RSS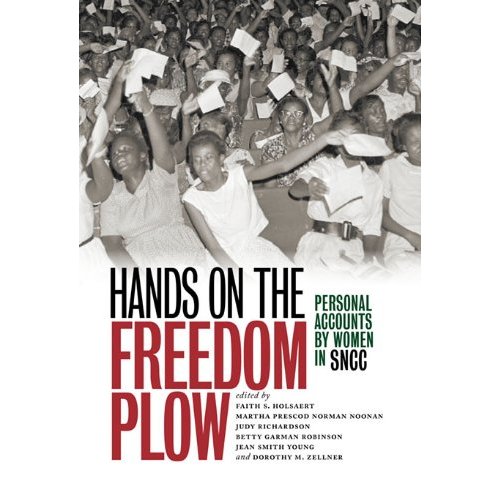 In the book Hands on the Freedom Plow, authors gather the testimonials of many women's personal narratives of working for the Student Nonviolent Coordinating Committee (SNCC) for the Civil Rights Movement.
On Friday June 24 at 7PM at the Reginald F. Lewis Museum they are holding a panel discussion of Hands on the Freedom Plow.
Joining us today are two of the authors of the book:
Bernice Johnson Reagon – a singer, songleader, civil rights activist and scholar of African American culture. She founded the SNCC's Freedom Singers and the singing group Sweet Honey on the Rock. She is Curator Emeritus at the Smithsonian Institution National Museum of American History
Rev. Cecil Gray – a pastor at Northwood Appold United Methodist Church and he co-founded the Freedom and Democracy Schools Foundation. He is the son of civil rights activist, Victoria Gray Adams, the first woman to run for Senate in Mississppi.