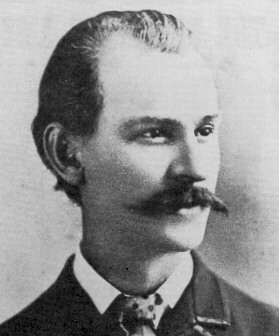 Podcast: Play in new window | Download
Subscribe: RSS
June 20, 2014 – Segment 1
Marc shares some of the events that happened on this day in history, including the births of Albert Parsons and Eric Dolphy, race riots in Detroit, and the acquittal of Lizzie Borden for the murders of her father and stepmother.
Events
1893 – Lizzie Borden is acquitted of the murders of her father and stepmother.
1943 – Striking African-American auto workers are attacked by KKK, National Workers League, and armed white workers at Belle Isle amusement park in Detroit. Two days of riots follow, 34 people are killed, more than 1,300 arrested
1943 – Detroit race riots begin. What began as a fist fight between a black man and a white man led to 3 days rioting and violence that enveloped the predominantly black Paradise Valley area of Michigan. The Riot was put down by federal troops after 3 days of unrest. Stores were burned and looted, entire neighborhoods destroyed. Rumors of black women being assaulted and white women being raped fueled the violence. 36 people were reported to have been killed during the unrest, 25 of which were black. 600 people were injured of which 75% were black 1800 people were arrested with black people accounting for more than 85%.
1947 – The Taft-Hartley Labor Management Relations Act, curbing strikes, is vetoed by President Harry S. Truman. The veto was overridden three days later by a Republican-controlled Congress
1967 – Muhammad Ali convicted of violating Selective Service law by refusing to be drafted. The conviction which was handed down by a Houston Court was eventually overturned by the Supreme Court. 
Births
1848 – Albert Parsons. Anarchist, Haymarket martyr
1905 – Lillian Hellman, playwright
1924 – Chet Atkins, guitarist
1928 – Eric Dolphy, saxophonist
1949 – Lionel Brockman Richie singer, songwriter, producer, was born on this day in Tuskegee Alabama. 1968 became singer and saxophonist with the Commadores. Began accepting songwriting commissions in 1970. Most notably one of his first number one hits was the song "Lady" which he penned for Kenny Rogers. 1983 album, "Can't Slow Down" sold more than 8 million copies and won the Grammy for album of the year. Richie has sold more than 100 million records as a solo artist or group member and has been nominated for 18 Grammy awards and has won 4.
1955 – Everette "E" Lynn Harris born this day in Flint Michigan. Harris grew up in Little Rock, Arkansas and received a bachelor's degree in Journalism from the University of AK in 1977. Harris was a literary pioneer, providing a rare look at the relationships and lives of black gay men and the double lives that many of them lead . Most popular titles include "Invisible Life," "A Love of My Own," and "What Becomes of the Broken Hearted," his NYTimes bestselling memoir. His books were most popular with black women. Over 4 million books in print. One of the first authors to depict homosexual relationships amongst gay men as positive and loving. Harris died suddenly from heart disease in 2009.
Sources: The People History; This Day in Labor History; Wikipedia List of Historical Anniversaries; This Day in Women's History; This Day in African History;History.com; History Orb; Yenoba; Selected Black Facts; Phil Konstantin's North American Indian History; and This Day in Music