Podcast: Play in new window | Download
Subscribe:
June 19, 2015 – Segment 1
Today in history, we celebrate Juneteenth and "Lift Every Voice and Sing," President John F. Kennedy introduced the Civil Rights Act of 1963, and 50,000 people converged on Washington DC to support the Poor People's Campaign.
Transcript of this day in history included below.

This is Marc Steiner, and today is June 19. Welcome to this day in history.
(Lift Every Voice and Sing – Ray Charles | https://www.youtube.com/watch?v=QU8921j20e8)
That's Ray Charles singing Lift Every Voice and Sing, this poem by James Weldon Johnson was set to music by his brother John Rosamond Johnson in 1899 and first performed in 1900 for 500 Black students to honor the birthday of Abraham Lincoln. It soon became know as the Negro National Anthem. It is now also synonymous with and played at all Juneteenth Celebrations, a holiday that marks the day in 1865 when the last enslaved African Americans found out that freedom had come in Galveston, Texas.
One year earlier, on this day in 1864, there was a naval battle between the USS Kearsage and the CSS Alabama off the coast of Cherbourg, France. The Union won that battle, sinking the Confederate Alabama. One Black sailor, Joachim Pease, nicknamed Web Foot for his sure footedness, manned a big gun never flinched in battle and was recognized as a hero of that critical civil war naval battle, was awarded the Congressional Medal of Honor for his "marked coolness" in battle. Joachim Pease was a descendent of Black loyalists who fled the United States at the end of the Revolutionary war. Many Black residents of the colonies joined the British forces after Dunmore's Proclamation, in which British authorities promised freedom to former slaves who escaped and made it to British lines. After the war, many of these Black soldiers and their families fled to Nova Scotia and Newfoundland.
Almost 100 years later on this day in 1963 before his assassination President John F. Kennedy introduced the, the Civil Rights Act to the US Congress, one year later on this after a 83 day filibuster by Southern Democrats the US Senate passed The Civil Rights Act.
And on this day, we remember Len Bias. He was a Maryland-born basketball forward who played for the University of Maryland Terps. Considered one of the best ballplayers of his time, he was drafted by the Celtics in 1986, the second overall pick in that year's draft. Two days later, he died from cardiac arrhythmia induced by a cocaine overdose.
On this day in 1968 just five days before the DC and Federal police would forcibly close Resurrection City, the shack city the heart of the Poor People's Campaign where thousands of poor people camped between the Washington Monument and Capitol Hill, 50,000 people converged on Washington DC to support the Poor People's Campaign, every race every region represented with Black, Native, Chicano, White and Puerto Rican speakers move the crowd. Peace candidate Eugene McCarthy spoke and was cheered while Vice PResident Hubert Humphrey also running for President was jeered.
Here's a song to think about on this June the 19th. It's by an English singer songwriter who recorded three albums, none of which sold more than 5,000 copies while he was alive. He suffered from depression and drug abuse, and part of his lack of commercial success is often attributed to his reluctance to perform live or be interviewed. His work confounded many of his peers, as it fell outside the mold of contemporary folk music, often lacked choruses and other traditional song structures, and during the few times he did perform, he ignored the audience. He retreated to his parents' house for the last years of his life, where he died of an antidepressant overdose at the age of 26. Since his death he has gotten very popular, and now is remembered as one of the most innovative musicians of the sixties and seventies. The artist is Nick Drake and the song is From the Morning. Nick Drake was born on this day in 1948
(Nick Drake – From The Morning | https://www.youtube.com/watch?v=Q2JjJPDz3EE)
To continue your exploration of this day in history, take a look at some of our favorite sources: Charles H. Wright Museum: Today in Black History; African American Registry; BlackPast; NYTimes on this Day; EyewitnessToHistory.com; The Civil War Trust; Voices in Labor: Today in Labor History; Union Communication Services at The Worker Institute: Today in Labor History; BBC On This Day; The Holocaust History Project; PBS African American World; PBS; Today in Women's History; South African History Online; This Day In North American Indian History; Jewish Virtual Library; The People History; Wikipedia List of Historical Anniversaries; Yenoba; and This Day in Music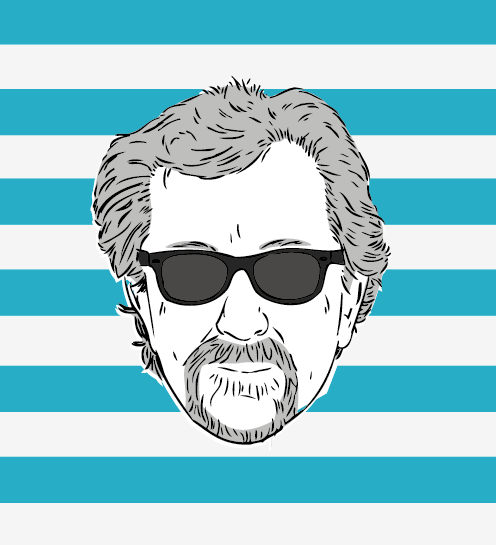 The Marc Steiner Show currently airs on The Real News Network. The show covers the topics that matter, engaging real voices, from Charm City to Cairo and beyond. Email us to share your comments with us.