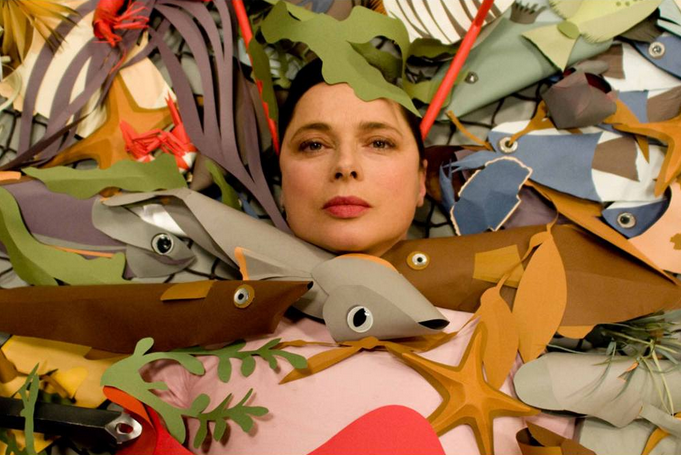 Podcast: Play in new window | Download
Subscribe: RSS
June 18, 2014 – Segment 1
Marc talks about what happened on this day in history, including the day the U.S. Congress declared war on Great Britain, Canada and Ireland starting the War of 1812, the day the Supreme Court banned racial discrimination in the sale and rental of housing, and the birthday of Italian actress Isabella Rossellini.
EVENTS
1264 – The Parliament of Ireland meets at Castledermot in County Kildare, the first definitively known meeting of this Irish legislature.
1429 – French forces under the leadership of Joan of Arc defeat the main English army under Sir John Fastolf at the Battle of Patay. This turns the tide of the Hundred Years' War.
1778 – American Revolutionary War: British troops abandon Philadelphia, Pennsylvania.
1812 – War of 1812: The U.S. Congress declares war on Great Britain, Canada, and Ireland.
1830 – French invasion of Algeria.
1900 – Empress Dowager Longyu of China orders all foreigners killed, including foreign diplomats and their families.
1912 – Eight-hour work day adopted for federal employees
1923 – Checker Taxi puts its first taxi on the streets.
1928 – Aviator Amelia Earhart becomes the first woman to fly in an aircraft across the Atlantic Ocean (she is a passenger; Wilmer Stultz is the pilot and Lou Gordon the mechanic).
1934 – A pioneering sit-down strike is conducted by workers at a General Tire Co. factory in Akron, Ohio. The United Rubber Workers union was founded a year later. The tactic launched a wave of similar efforts in the auto and other industries over the next several years –
1935 – Police in Vancouver, British Columbia, Canada clash with striking longshoremen, resulting in a total 60 injuries and 24 arrests.
1937 – The Women's Day Massacre in Youngstown, Ohio, when police use tear gas on women and children, including at least one infant in his mother's arms, during a strike at Republic Steel. One union organizer later recalled, "When I got there I thought the Great War had started over again. Gas was flying all over the place and shots flying and flares going up and it was the first time I had ever seen anything like it in my life…"
1940 – "Finest Hour" speech by Winston Churchill.
1941 – President Roosevelt conferred with A. Philip Randolph and other leaders of the March on Washington movement and urged them to call off a scheduled demonstration. Randolph refused.
1953 – The Egyptian Revolution of 1952 ends with the overthrow of the Muhammad Ali Dynasty and King Farouk I and the declaration of the Republic of Egypt.
1953 – ILWU begins a 4-day general strike in sugar, pineapple, and longshore to protest convictions under the anti-communist Smith Act of seven activists, "the Hawaii Seven." The convictions were later overturned by a federal appeals court.
1968 – Supreme Court banned racial discrimination in sale and rental of housing.
1983 – Mona Mahmudnizhad together with nine other Bahá'í women, is sentenced to death and hanged in Shiraz, Iran because of her Bahá'í Faith.
1984 – A major clash between about 5,000 police and a similar number of miners takes place at Orgreave, South Yorkshire, during the 1984–1985 UK miners' strike.
1994 – The Troubles: The Ulster Volunteer Force (UVF) open fire inside a pub in Loughinisland, Northern Ireland, United Kingdom, killing six civilians and wounding five.
1996 – Ted Kaczynski, suspected of being the Unabomber, is indicted on ten criminal counts.
BIRTHS
1936 – Barack Obama, Sr., Kenyan economist (d. 1982)
1942 – Roger Ebert, American journalist, critic, and screenwriter (d. 2013)
1942 – Thabo Mbeki, South African politician, 23rd President of South Africa
1942 – Paul McCartney, English musician, singer and songwriter (The Quarrymen, the Beatles, Wings and the Fireman)
1952 – Isabella Rossellini, Italian actress
1962 – Jeff Mills, American DJ and producer (Underground Resistance)
DEATHS
1936 – Maxim Gorky, Russian author (b. 1868)
1989 – I. F. Stone, American journalist (b. 1907)
Sources: The People History; This Day in Labor History; Wikipedia List of Historical Anniversaries; This Day in Women's History; This Day in African History;History.com; History Orb; Yenoba; Selected Black Facts; Phil Konstantin's North American Indian History; and This Day in Music