Podcast: Play in new window | Download
Subscribe:
June 17, 2015 – Segment 1
Today in history, rapper Kendrick Lamar was born, Native people in the United States seemed to be winning the war against the American invasion, and the Tuskegee merchant and bus boycott began in Alabama.
Transcript of this day in history included below.

This is Marc Steiner, and today is June 17th. Welcome to This Day In History.
(Morehouse College Glee Club – Lift Every Voice And Sing – https://www.youtube.com/watch?v=JjEO1XEo1ws)
The man who wrote that song, "Lift Every Voice and Sing," which became known as the Negro National Anthem, James Weldon Johnson, was born today in 1871. So many know him because of that that poem, but James Weldon Johnson was a noted author, diplomat, poet, songwriter, and the first black secretary of NAACP. Happy birthday.
Libertas, the Roman Goddess that welcomes the world to the New York Harbor arrived from France today in 1885. We know her as our Statue of Liberty. It all began in 1865 when French abolitionist Edouard Rene De Laboulaye and sculptor Frederic Bartholdi had a conversation that they should build a monument in honor of the end of the American Civil War and freeing of enslaved Black people. So this monument, though it began in 1865, became a 20-year process due to the political turmoil in France and lack of funds from the United States. But it speaks to the liberty of all humankind .. Maybe that poem by Emma Lazarus should be our pledge of allegiance:
"Give me your tired, your poor,
Your huddled masses yearning to breathe free."
There was a moment when Native people were winning their war against the American invasion. The Lakota had signed a treaty giving them much of what is now the Dakotas, Montana and Wyoming, but the discovery of gold in 1874 led to more Americans coming into in Indian land. Today in 1876, the Lakota and Cheyenne won the Battle of Rosebud against General George Cook. Native people called it the Battle of Where the Girl Saved Her Brother, the day Buffalo Calf Woman rode into battle, saved her Brother's life and turned the tide of the battle.
And five hundred miles west The Nez Perce nation that saved Lewis and Clarke's expeditionary lives were being pushed off their land in a battle of White Bird Canyon. Today in 1877, they pushed the Americans back.
In Labor Union history today, Mother Jones led a rally in Philadelphia that forced the nation to pay attention to the thousands of children mutilated in textile mills today in 1903. A few weeks later, at 73 years old, she led a march on New York City to confront President Theodore Roosevelt, who then began to pursue child labor laws
And today in 1936, 12 union men met in Pittsburgh to found what would become the United Steelworkers. By the end of that year, 125,000 workers had joined to demand a $5 dollar a day wage.
The CIA overthrew Guatemalan President Jacobo Árbenz Guzmán today in 1954 when he nationalized United Fruit Company because of their brutal labor practices in his effort to end poverty and end the debt slavery of poor workers and peasants. Our nation began a series of efforts to overthrow governments not to our liking.
In Alabama, the Tuskegee merchant and bus boycott began when the right to vote was restricted even further by redrawing lines in the city today in 1957. It lasted four years and its wake shuttered 75% of white-owned businesses.
The Watergate scandal that shook the nation and ended the Nixon Presidency began today in 1971 when five White House operatives were arrested for burglarizing the offices of the Democratic National Committee in an attempt by some members of the Republican party to illegally wiretap the opposition. But not in time to stop one of President Nixon's most infamous legacies, the beginning of the War of Drugs that has incarcerated millions of people of color in this country. It began on the very same day that the Watergate burglars were arrested.
And the South African Parliament repealed the Population Registration Act, which required racial classification of all South Africans at birth, today in 1991.
Let's celebrate John Brown Russwurm, who passed away today in Liberia in 1851. Born enslaved in Jamaica, he was sent to school in Quebec by his white father and in 1826 he became the first African American to graduate from Bowdoin College. He published the first edition of the Freedom Journal, a journal that was dedicated to the eradication of slavery, in March 1827.
"We wish to plead our own case," the editors wrote. "Too long have others spoken for us. Too long has the public been deceived by misrepresentation in things which concern us dearly."
The paper was strongly abolitionist and it sought to give African Americans pride in their communities. As such, it included mini-biographies, poetry, sermons and births, and death and marriage announcements. In his frustration to end slavery, John Brown Russwurm moved to Liberia and in 1836, he was named the first black governor of the Maryland section of an African-American colony there.
Two events that divided this nation, revealing the deep divide of race and of police brutality happened on this day in history:
One in 1994, when following a televised low-speed highway chase, O.J. Simpson was arrested for the murders of his wife, Nicole Brown Simpson, and her friend Ronald Goldman.
And Rodney King passed away in 2012. His beating by LA Police caught on video tape began the decades-long battle to end police brutality.
Here's a song for your June the 17th. It's by a rising rap artist who was born today in Compton, California in 1987, Kendrick Lamar. His mother named him after Eddie Kendricks of The Temptations and he was forever impacted by witnessing his idols Dr. Dre and 2Pac filming the music video for "California Love." He was a straight A student and he put out his first mixtape at the age of 16. He got 7 Grammy nominations last year for his last album, good Kid, m.A.A.d city. In March, he released a new album To Pimp A Butterfly in the midst of the nation's outrage over Ferguson and police brutality in the United States. And we're listening to one of the songs from that album, "Alright," to celebrate Kendrick Lamar's birthday.
(Alright – Kendrick Lamar – https://www.youtube.com/watch?v=YeKYQbjGltY)
To continue your exploration of this day in history, take a look at some of our favorite sources: Charles H. Wright Museum: Today in Black History; African American Registry; BlackPast; NYTimes on this Day; EyewitnessToHistory.com; The Civil War Trust; Voices in Labor: Today in Labor History; Union Communication Services at The Worker Institute: Today in Labor History; BBC On This Day; The Holocaust History Project; PBS African American World; PBS; Today in Women's History; South African History Online; This Day In North American Indian History; Jewish Virtual Library; The People History; Wikipedia List of Historical Anniversaries; Yenoba; and This Day in Music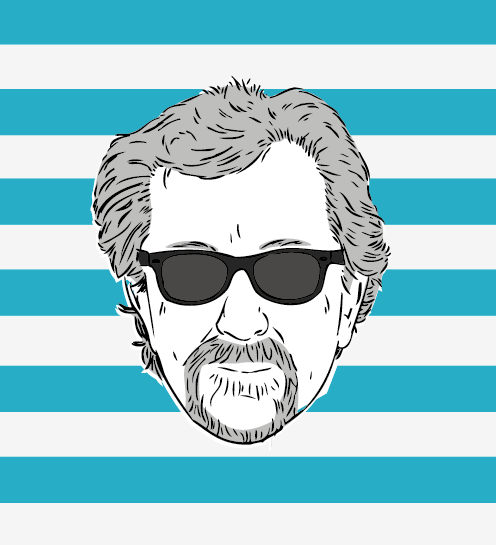 The Marc Steiner Show currently airs on The Real News Network. The show covers the topics that matter, engaging real voices, from Charm City to Cairo and beyond. Email us to share your comments with us.