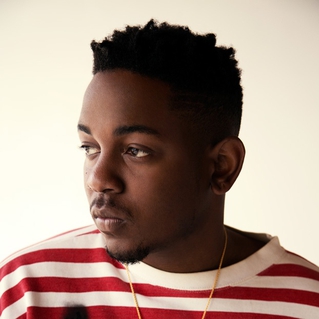 Podcast: Play in new window | Download
Subscribe: RSS
June 17, 2014 – Segment 1
Marc takes a look on what happened on this day in history, including when, in 1876, 1,500 Sioux and Cheyenne led by Crazy Horse beat back General George Crook's forces at Rosebud Creek in Montana Territory, the 1862 Congressional authorization of the  acceptance of African Americans into the Union Army, the birth of Kendrick Lamar, and the death of Rodney King.
EVENTS
1579 – Sir Francis Drake claims a land he calls Nova Albion (modern California) for England.
1673 – French explorers Jacques Marquette and Louis Jolliet reach the Mississippi River and become the first Europeans to make a detailed account of its course.
1789 – In France, the Third Estate declares itself the National Assembly.
1862 – Congress authorized President Lincoln to accept blacks in Union Army.
1873 – Susan B. Anthony goes on trial in Canandaigua, N.Y., for casting her ballot in a federal election the previous November, in violation of existing statutes barring women from the vote
1876 – American Indian Wars: Battle of the Rosebud – 1,500 Sioux and Cheyenne led by Crazy Horse beat back General George Crook's forces at Rosebud Creek in Montana Territory.
1877 – American Indian Wars: Battle of White Bird Canyon – the Nez Perce defeat the U.S. Cavalry at White Bird Canyon in the Idaho Territory.
1885 – The Statue of Liberty arrives in New York Harbor.
1903 – Mary Harris "Mother" Jones leads a rally in Philadelphia to focus public attention on children mutilated in the state's textile mills. Three weeks later the 73-year-old will lead a march to New York City to plead with President Theodore Roosevelt to help improve conditions for the children
1930 – U.S. President Herbert Hoover signs the Smoot-Hawley Tariff Act into law.
1932 – Bonus Army: around a thousand World War I veterans amass at the United States Capitol as the U.S. Senate considers a bill that would give them certain benefits.
1936 – Twelve trade unionists meet in Pittsburgh to launch a drive to organize all steelworkers. It was the birth of the United Steelworkers of America (then called the Steel Workers Organizing Committee). By the end of the year 125,000 workers joined the union in support of its $5-a-day wage demand
1939 – Last public guillotining in France: Eugen Weidmann, a convicted murderer, is guillotined in Versailles outside the Saint-Pierre prison
1940 – World War II: sinking of the RMS Lancastria by the Luftwaffe near Saint-Nazaire, France. At least 3,000 are killed; Britain's worst maritime disaster.
1940 – The three Baltic states of Estonia, Latvia and Lithuania fall under the occupation of the Soviet Union.
 1944 – Iceland declares independence from Denmark and becomes a republic.
1953 – East Germany Workers Uprising: in East Germany, the Soviet Union orders a division of troops into East Berlin to quell a rebellion.
1957 – Tuskegee boycott began. Blacks boycotted city stores in protest against act of state legislature which deprived them of municipal votes by placing their homes outside city limits.
1963 – A day after South Vietnamese President Ngo Dinh Diem announced the Joint Communique to end the Buddhist crisis, a riot involving around 2,000 people breaks out. One person is killed.
1971 – President Richard Nixon declares the U.S. War on Drugs.
1972 – Watergate scandal: five White House operatives are arrested for burgling the offices of the Democratic National Committee, in an attempt by some members of the Republican party to illegally wiretap the opposition.
1991 – Apartheid: the South African Parliament repeals the Population Registration Act which required racial classification of all South Africans at birth.
1992 – A "joint understanding" agreement on arms reduction is signed by U.S. President George Bush and Russian President Boris Yeltsin (this would be later codified in START II).
1994 – Following a televised low-speed highway chase, O.J. Simpson is arrested for the murders of his wife, Nicole Brown Simpson, and her friend Ronald Goldman.
BIRTHS
 1898 – M. C. Escher, Dutch illustrator (d. 1972)
1943 – Newt Gingrich, American politician, 58th Speaker of the United States House of Representatives
1943 – Barry Manilow, American singer-songwriter and producer
1947 – Gregg Rolie, American singer-songwriter and keyboard player (Santana, Journey, and The Storm)
1951 – Starhawk, American author and activist
1958 – Jello Biafra, American singer-songwriter and producer (Dead Kennedys, The No WTO Combo, and Lard)
1980 – Venus Williams, American tennis player
1987 – Kendrick Lamar, American rapper and songwriter (Black Hippy)
DEATHS
2012 – Rodney King, American victim of police brutality (b. 1965) 
Sources: The People History; This Day in Labor History; Wikipedia List of Historical Anniversaries; This Day in Women's History; This Day in African History;History.com; History Orb; Yenoba; Selected Black Facts; Phil Konstantin's North American Indian History; and This Day in Music