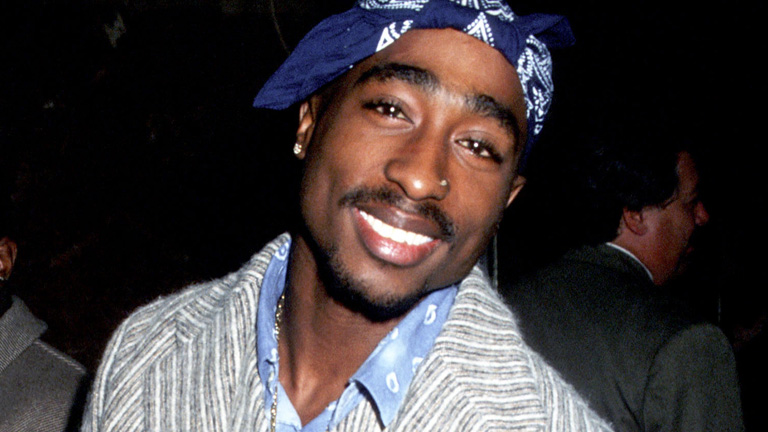 Podcast: Play in new window | Download
Subscribe: RSS
June 16, 2014 – Segment 1
Marc talks about what happened on this day in history, including the day the treaty annexing the Republic of Hawaii to the United States was signed, the day of the 1976 Soweto Uprising in South Africa, and the birthday of rapper Tupac Shakur.
EVENTS
1779 – Spain declares war on the Kingdom of Great Britain, and the Great Siege of Gibraltar begins.
1816 – Lord Byron reads Fantasmagoriana to his four house guests at the Villa Diodati, Percy Shelley, Mary Shelley, Claire Clairmont, and John Polidori, and inspires his challenge that each guest write a ghost story, which culminated in Mary Shelley writing the novel Frankenstein, John Polidori writing the short story The Vampyre, and Byron writing the poem Darkness.
1836 – The formation of the London Working Men's Association gives rise to the Chartist Movement.
1897 – A treaty annexing the Republic of Hawaii to the United States is signed; the Republic would not be dissolved until a year later.
1903 – The Ford Motor Company is incorporated.
1904 – Irish author James Joyce begins a relationship with Nora Barnacle and subsequently uses the date to set the actions for his novel Ulysses; this date is now traditionally called "Bloomsday".
1918 – Railroad union leader and socialist Eugene V. Debs speaks in Canton, Ohio, on the relation between capitalism and war. Ten days later he is arrested under the Espionage Act, eventually sentenced to 10 years in jail – 1918
1922 – General election in the Irish Free State: the pro-Treaty Sinn Féin win a large majority.
1933 – The National Industrial Recovery Act became law, but was later to be declared unconstitutional. It established the right to unionize, set maximum hours and minimum wages for every major industry, abolished sweatshops and child labor. The Wagner Act, in effect today, was approved two years later to legalize unionization
1944 – At age 14, George Junius Stinney, Jr. becomes the youngest person executed in the United States in the 20th century. 1955 – In a futile effort to topple President Juan Perón, rogue aircraft pilots of the Argentine Navy drop several bombs upon an unarmed crowd demonstrating in favor of Perón in Buenos Aires, killing 364 and injuring at least 800. At the same time on the ground, some forces soldiers attempt to stage a coup but are suppressed by loyal forces.
1970 – Kenneth A Gibson elected the first African American mayor of Newark. In 1976, he Kenneth A Gibson elected the first African American mayor of Newark. In 1976, he will be elected the first African American president of the U.S. Conference of Mayors.
1976 – Soweto uprising: a non-violent march by 15,000 students in Soweto, South Africa turns into days of rioting when police open fire on the crowd.
2000 – Israel complies with United Nations Security Council Resolution 425 22 years after its issuance, which calls on Israel to completely withdraw from Lebanon. Israel does so, except the disputed Shebaa farms.
2000 – Inacom Corp., once the world's largest computer dealer, sends most of its 5,100 employees an email instructing them to call a toll-free phone number; when they call, a recorded message announces they have been fired
BIRTHS
1829 – Geronimo, American tribal leader (d. 1909)
1962 – Femi Kuti, English-Nigerian singer-songwriter and saxophonist
1971 – Tupac Shakur, American rapper, producer, and actor (Digital Underground, Outlawz, and Thug Life) (d. 1996)
DEATHS
1994 – Kristen Pfaff, American bass player and songwriter (Hole) (b. 1967)
1999 – Screaming Lord Sutch, English singer (b. 1940)
Sources: The People History; This Day in Labor History; Wikipedia List of Historical Anniversaries; This Day in Women's History; This Day in African History;History.com; History Orb; Yenoba; Selected Black Facts; Phil Konstantin's North American Indian History; and This Day in Music