Podcast: Play in new window | Download
Subscribe:
June 16, 2015 – Segment 1
On this day in history, Marie LeVeaux was born in New Orleans and George Stinney became the youngest person ever executed in the United States at the age of 14.
Transcript of this day in history included below.
Marie Laveau – VooDoo Queen – Music by Dr. John
https://www.youtube.com/watch?v=Lb8DlC3utYE
That was Dr. John singing about Marie LeVeaux, the vodu queen born free in New Orleans on this day in 1801. Thousands of Black and White people flocked to her spiritual power. She was loved, worshipped and feared. Marie LeVeaux – vodu the spirit world of Africa surround her.
Since 1924, many have celebrated today June 16th as Bloomsday, with the reading and celebration of one of the great literary works of all time, Ulysses, by the Irish author James Joyce. The entirety of the novel takes place on June 16th, 1904 and Joyce set that date because it is the day the insanely brilliant Joyce met his love Nora Barnacle. So, read the novel. If not, then just tip a pint of Guinness in his direction today.
Just as an interesting note today in 1922 when James Joyce's Ulysses was published, Ireland held its first free election after years of British rule and decades of struggle to free themselves of the British.
And it was today in 1858 that Abraham Lincoln, who was then running against Stephen Douglass for the US Senate in Illinois, gave his famous "A House Divided" cannot stand speech, in which he challenged the spread of slavery, mentioned the name of Dred Scott and lost the election.  Though hardly an abolitionist's dream, the speech itself sparked a firestorm, not just in his race for Senate but across the Nation.
At just 14 years old, 5'1" and 95 pounds, George Stinney — at that age — was youngest person ever executed in the United States.  It was 1944, South Carolina two young girls, white girls were murdered with a railroad spike. Young George Stinney took part in the search team to find the young girls.  He mentioned had seen them riding their bikes the day before.  When they found the bodies, they took George Stinney into custody.  Chains and shackles fell off his body.  They forced a confession, told he could have ice cream if admitted to it,  but no written confession was ever presented nor any piece of evidence found that linked him to the heinous crime.  But this was South Carolina in 1944. The girls were White children and he, a terrified skinny  young Black kid, in front of an all-white jury.  Today in 1944, with straps that could not fit around his skinny little arms and legs, 14-year-old George Stinney was electrocuted. Some are trying to reopen his case to prove his innocence.
Students in Soweto, South Africa began demonstrating today in 1976.  Two years of intense organizing by Steven Biko's Black Consciousness movement and the South African Students Organization against the Bantu Education Act of 1953 led to this day when 10,000 students marched peacefully to say being forced to study Afrikaans the language of those who created Apartheid.  They were met with sheer force and firepower from the South African Army and police.  Many students were wounded two were killed and the movement exploded.  Thousands would die in the coming year, but it was the beginning of the end of Apartheid.
And Railroad union leader and socialist Eugene V. Debs spoke in Canton, Ohio today in 1918 on the relation between capitalism and war. Ten days later he was arrested under the Espionage Act, eventually sentenced to 10 years in jail.
Today we celebrate the birth of composer Francis Johnson, born in 1792 in Martinique, came to Philadelphia and became a leader of not only abolition, but became the first Black man to publish sheet music.
And in 1801 was born Goyathlay, or as we know him Geronimo, the Apache leader whose small band of warriors held both Mexican and American armies at bay from 1858 to 1886.  He died in exile in custody in Florida in 1909.
And Baltimore Icon Blaze Starr passed away yesterday.   She was the Queen of Burlesque on Baltimore's infamous strip of clubs called The Block. She made it clear she was no stripper, she was a Burlesque star loved and admired worldwide. From the depths of my childhood, I say farewell Blaze ..
Here's a song for your June the 16th. We remember the Baltimore-born jazz and swing music drummer Chick Webb today on the day he passed away at the age of 34. He suffered from tuberculosis of the spine but encouraged to play the drums by his doctor who thought it would "loosen up his bones." Here's one of his songs in his memory: "Harlem Congo".
Chick Webb and His Orchestra / Harlem Congo
https://www.youtube.com/watch?v=Nc1oJsRjTgQ
To continue your exploration of this day in history, take a look at some of our favorite sources:Charles H. Wright Museum: Today in Black History; African American Registry;BlackPast; NYTimes on this Day; EyewitnessToHistory.com; The Civil War Trust;Voices in Labor: Today in Labor History; Union Communication Services at The Worker Institute: Today in Labor History; BBC On This Day; The Holocaust History Project; PBS African American World; PBS; Today in Women's History; South African History Online; This Day In North American Indian History; Jewish Virtual Library; The People History; Wikipedia List of Historical Anniversaries; Yenoba; and This Day in Music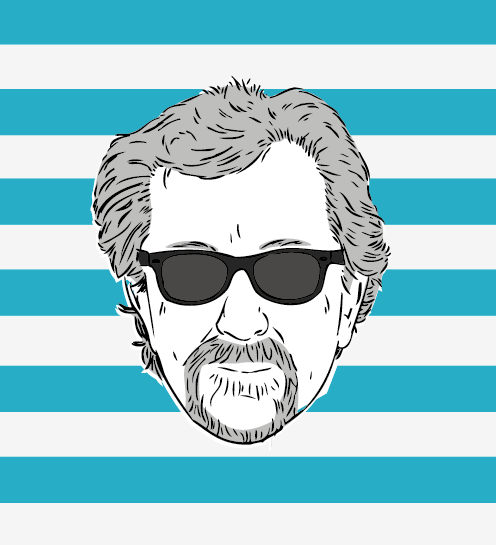 The Marc Steiner Show currently airs on The Real News Network. The show covers the topics that matter, engaging real voices, from Charm City to Cairo and beyond. Email us to share your comments with us.