Podcast: Play in new window | Download
Subscribe:
June 15, 2015 – Segment 1
Today in history, a mob of 10,000 people in Duluth, Minnesota lynched three Black circus workers, Natalie Leota Henderson Hinderas was born, and economist William Arthur Lewis passed away.
Transcript of this day in history included below.

This is Marc Steiner, and today is June 15th. Welcome to This Day In History.
(Ruby Dee – This Man (Monologue) – https://www.youtube.com/watch?v=gD72N2K6d0s)
That was the great Ruby Dee performing her monologue "This Man" in tribute to Martin Luther King Jr. We play that in her memory, as she passed away last week in history: June 11, 2014.
800 years ago today in 1215, the Magna Carta, which was thought of as the first European democratic document, was endorsed with the seal of King John of England.
And nearly 300 years later in 1502, Christopher Columbus stumbled onto an island we now called Martinique.
It was today in 1667 that the first blood transfusion was performed when French Royal physician Jean Paul Denyse saved a boy's life who was dying from being bled. For centuries, bleeding people was a medical practice. Well, on this day Dr. Denyse, or Richard Lower — there is a debate over who actually did it — conducted the first blood transfusion using sheep's blood. The boy lived, but subsequent sheep's blood transfusions did not fare so well.
And rubber was all the rage in America and the West in the 1830's but it did melt in the heat and freeze solid in the winter until this day in 1844 when Charles Goodyear developed the process for strengthening rubber. An industry was born.
At the end of the Spanish American War in 1898 the United States controlled former Spanish held Caribbean Islands and the Philippines. The US smashed the Philippine resistance but the Muslim Moro Islanders, who had resisted the Spanish before the Americans and who refused to surrender after 14 years of resistance, were defeated today in 1913 when American troops with their new 45 pistols,, which were developed to kill Moro people, slaughtered 500 Moro women and children.
In Duluth, Minnesota on June 14th, a young white couple accused 6 Black circus workers of beating them and raping the woman. Though there was never any physical proof that a beating or a rape occurred, the six men were arrested. A day later on this day in 1920, a mob of 10,000 people attacked the jail pulling out Isaac McGhee, Elmer Jackson and Elias Clayton who were then beaten, tortured and hung from lampposts. Some townspeople tried to stop it but were beaten back. The National Guard arrived the next day to protect the other three men and restore order. Minnesota and the nation were stunned that a lynching, seen as a Southern phenomenon, had reached so deeply into the North.
23 years later in the midst of World War II, tensions ran high between white and black dock workers when White workers did not want to work alongside Black men. In Beaumont, Texas where a Black worker was accused of rape, thousands of white dock workers took to the streets, and then went on a rampage that killed people and looted and burned down Black businesses and homes. War production suffered a serious setback, and few were held accountable even after the National Guard came in to restore order.
And it's the birthday of Natalie Leota Henderson Hinderas, born today in 1927 in Oberlin, Ohio. She became the first Black woman to perform as a soloist with major symphony orchestras when she was 12 years old and then went on to become the youngest person ever to graduate from Oberlin Conservatory.
And in 1954, Paul Rusesabagina was born. He gained fame when he saved 1200 of his fellow countryman during the Rwandan Genocide and was the subject of the major motion picture, Hotel Rwanda.
William Arthur Lewis passed away today. He was a world-renowned economist who received the Nobel Memorial Prize for economics in 1979, thus becoming the first black person to be awarded a Nobel Prize in a category other than peace.
Here's a song for your June the 15th. And today in 1933 at the Chicago World's Fair, "Symphony in E Minor" was performed by the Chicago Symphony orchestra. That moment was special because it was the first time a symphony written by a black woman had been performed by a major Symphony. That symphony was written by African American composer Florence Beatrice Price.
(Symphony in E Minor – Florence Price – https://www.youtube.com/watch?v=1jgJ1OkjnaI)
To continue your exploration of this day in history, take a look at some of our favorite sources: Charles H. Wright Museum: Today in Black History; African American Registry; BlackPast; NYTimes on this Day; EyewitnessToHistory.com; The Civil War Trust; Voices in Labor: Today in Labor History; Union Communication Services at The Worker Institute: Today in Labor History; BBC On This Day; The Holocaust History Project; PBS African American World; PBS; Today in Women's History; South African History Online; This Day In North American Indian History; Jewish Virtual Library; The People History; Wikipedia List of Historical Anniversaries; Yenoba; and This Day in Music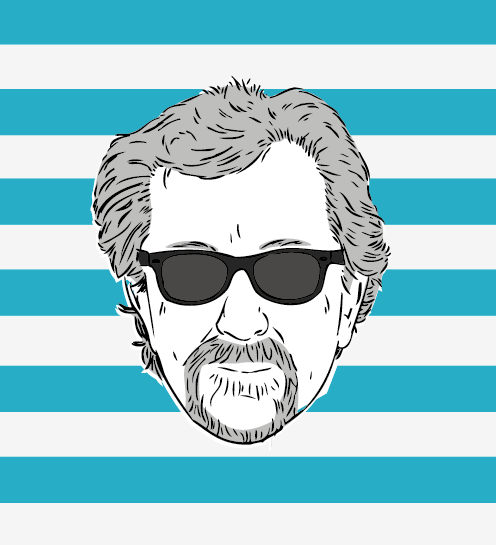 The Marc Steiner Show currently airs on The Real News Network. The show covers the topics that matter, engaging real voices, from Charm City to Cairo and beyond. Email us to share your comments with us.