Podcast: Play in new window | Download
Subscribe:
June 10, 2015 – Segment 1
Today in history, it's Abolition Day in French Guiana, Howlin Wolf was born in White Station, Mississippi, and a 75-day filibuster against the Civil Rights Act of 1964 ended.
Transcript of this day in history included below.

This is Marc Steiner, and today is June the 10th. Welcome to This Day In History.
(Howlin Wolf – Spoonful)
That was "Spoonful" by Chester Arthur Burnett. Never heard of him? That's because we know him as Howlin Wolf. We're playing that song because the Chicago blues singer, who was named after 21st President of the United States Chester Arthur, was born today in White Station, Mississippi in 1910.
This is Abolition Day in French Guiana. On June 10th 1848, the French abolished slavery in their territory after many strong slave rebellions occurred in the islands of Martinique. Today, French Guiana is the only one of the former six Guianas still in colonial hands.
And this is not the first time America has been at war with Libya. In 1801 before Libya was created as an Italian colony, Thomas Jefferson's America was at war with what they called the four Barbary States of Tunis, Algiers, Tripoli and the Sultanate of Morocco. The four Arab states demanded money for any American or European ship traveling near its waters or they would be boarded and captured. Tripoli, now Libya, and the United States declared war, with Jefferson refusing to pay. After four years of war, a peace treaty was signed between Tripoli and the United States on this day.
And we remember Lidice, Czechoslovakia today. In 1942, all inhabitants of the village of Lidice were killed in retaliation to the assassination of the Reich Protector of Bohemia and Moravia Reinhart Heidrich. Approximately 192 men and boys ages 15 years and older were murdered by gunshot on sight. Women and children were sent to concentration camps, mainly Chelmno, near Lodz, Poland. Children that were sufficiently Aryan in appearance were shipped to Germany to be adopted.
The seeds of what we still debate and struggle about occurred in the halls of Congress over 50 years ago today:
Today at White House in 1963, President John F. Kennedy signed the Equal Pay Act, which wanted to abolish what was called arbitrary wage differences based on sex, or gender as we say now, and open day care centers and welfare programs to help working mothers. After 52 years, this battle for parity continues.
And a year later, after the death of President John F Kennedy, a 75-day filibuster against the Civil Rights Act of 1964 ended, which allowed its passage. This bill, which caused Southern Senators to filibuster, secured voting rights, banned discrimination in any public places and ensured equal protection for access to jobs. It was a Republican, Illinois's Everett Dirksen, who broke the filibuster, being led by mostly Southern Democrats.
It's the birthday of Alcoholics Anonymous. It was founded in 1935 in Akron, Ohio by Bill Wilson.
It's also the birthday of Hattie McDaniel, the first Black person to win an Oscar. She was born today in 1895 in Wichita, Kansas. Hattie McDaniel won that Oscar for her performance as Mammy in Gone with The Wind. On the night of the Oscars, she had to sit with her escort apart from the cast. Segregation reared it's head even while giving a subservient role the Oscar. She famously said, "Why shouldn't I make $700 a week playing a maid instead of $7 a week being a maid?" And the controversy surrounding her continued till she passed away.
We also celebrate the birthday of actress Frances Gumm, who was born today in 1922 in Grand Rapids, Minnesota. We remember her as Judy Garland dancing through the Wizard of Oz.
And, Where the Wild Things Are author Maurice Sendak was born today in Brooklyn, New York in 1928.
And we lost one of the most noted figures in 20th century history, who began a movement to establish an independent Black nation, who founded a steamship line and many businesses that caught the hearts and minds of millions. Marcus Garvey passed away today in 1940 in London.
Here's a song for your June the 3rd soundtrack. We remember the life of "The Genius," Ray Charles, who passed away today in 2004 at the age of 73. And here is sound of him performing "You Are My Sunshine" live in Brazil.
(Ray Charles – You Are My Sunshine)
To continue your exploration of this day in history, take a look at some of our favorite sources: Charles H. Wright Museum: Today in Black History; African American Registry; BlackPast; NYTimes on this Day; EyewitnessToHistory.com; The Civil War Trust; Voices in Labor: Today in Labor History; Union Communication Services at The Worker Institute: Today in Labor History; BBC On This Day; The Holocaust History Project; PBS African American World; PBS; Today in Women's History; South African History Online; This Day In North American Indian History; Jewish Virtual Library; The People History; Wikipedia List of Historical Anniversaries; Yenoba; and This Day in Music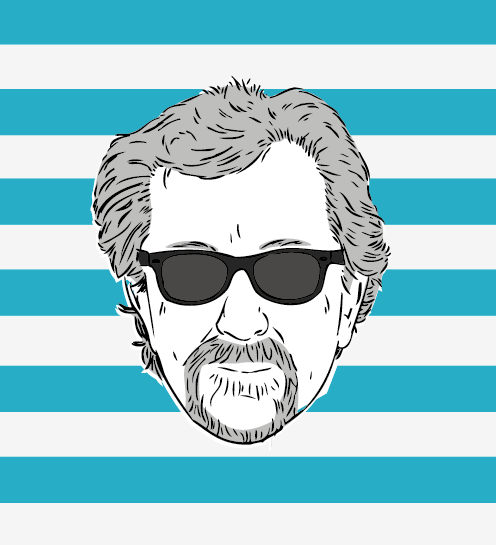 The Marc Steiner Show currently airs on The Real News Network. The show covers the topics that matter, engaging real voices, from Charm City to Cairo and beyond. Email us to share your comments with us.