Podcast: Play in new window | Download
Subscribe:
June 1, 2015 – Segment 1
We look back at some of the events that happened on this day in history, including the burning of Black Wall Street in Tulsa, Oklahoma on this day in 1921.
Full transcript below
Marie Knight – Cry Me A River
https://www.youtube.com/watch?v=c0BhjTCjVn0
That's "Cry Me A River" by Marie Roach Knight, the great R&B singer whose birthday we celebrate today. She was born on this day in Sanford, Florida in 1924.
The 758th was commissioned on this day in 1941, when the Tanks of the Tusker Regiment went rumbling into battle in Italy during World War II, with their insignia of the Elephant flying proudly..  Among the members of this first all-Black tank battalion was the great Jackie Robinson, who was transferred to the unit when he refused to move to the back of the bus down south.
We hear many people refer to the Burning of Black Wall Street, in Tulsa, Oklahoma, which was the wealthiest Black community in America.  Well, this was the second of what some called the Tulsa Race Riot in 1921, which was not even admitted to or put in the history books in Oklahoma until 1996.  In the years preceding this assault on the Black community, Oklahoma passed some of the most restrictive segregation laws in the nation. Between the announcement of statehood and the attack on Black Wall Street, 31 people were lynched.  Across America, Black communities were being attacked in what began the Red Summer of 1919 as a response to retiring Black World War I veterans demanding full citizenship rights. The same thing happened in Tulsa, Oklahoma.  The Black community found itself isolated and created in their community of Greenwood collective wealth in the form of two banks, insurance companies, theaters, two independent newspapers, night clubs and restaurants. There was a huge professional class and the classes lived in mixed income neighborhoods.  It was literally the wealthiest Black community in America.
Black World War I veterans prepared for the assault, but thousands of armed White men attacked, some by air dropping incendiaries. The two Black hospitals were burned to the ground, 800 people admitted to hospitals, 350 Black folks killed, 6,000 arrested and 10,000 left homeless.  A score of Whites were killed too, because the Black community resisted defending their homes and lives. So today we remember the burning of Greenwood … known by many as the Black Wall Street
And WEB DuBois was given the 6th NAACP Spingarn Medal today in 1920 for founding the Pan African Congress.  DuBois gathered American, Caribbean and African activists and intellectuals in Paris to begin to build a movement of international solidarity.
Happy Birthday to Academy Award winning actor Morgan Freeman. Happy 84th Birthday!
Here's a song for your June the 1st soundtrack. Though it is not today, we felt compelled to remember James Chaney who was born May 30th, 1941.   Chaney, whose name was burned into our history when he along with Mickey Schwerner and Andrew Goodman were murdered in Mississippi in June of 1964.  Though he was just 21 years old when he was beaten and tortured to death by white racists, he had already led a lifetime of challenges to racism and segregation.  In his segregated high school he was suspended for wearing NAACP badge because school leaders were scared of the wrath of white leaders.  This young worker went on the Freedom Ride from Tennessee to Greenville Mississippi in 1962 and joined the Congress of Racial Equality in 1963.  Unlike most activists he was not a college student, but a home grown Mississippi working class intellectual.  The night he was arrested with Schwerner and Goodman he was investigating the fire at the Mt. Zion Methodist Church that was the site of a CORE Freedom School.  James Chaney, practical joker, loving brother and son, who sang Motown songs with his friends, overcame his asthma to Captain his high school football and track teams who believed deeply in the struggle for Freedom we remember you today. Here's Richie Havens' rendition of a song that Bob Dylan wrote about that moment in history, "Oxford Town."
Richie Havens – Oxford town 1972
https://www.youtube.com/watch?v=tAVPJH7IQxc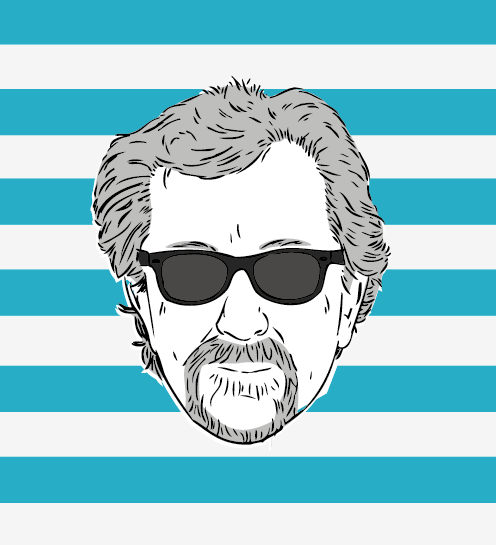 The Marc Steiner Show currently airs on The Real News Network. The show covers the topics that matter, engaging real voices, from Charm City to Cairo and beyond. Email us to share your comments with us.