Podcast: Play in new window | Download
Subscribe:
July 9, 2014 – Segment 1
Marc discusses events from this day in history, including an important moment in the Boxer Rebellion, the founding of the Wimbleton tourney, and the death of actor James Baskett, the first African American to win an honorary Oscar.
Today is
Independence Day as Argentina declares independence from Spain on this day in 1916.
South Sudan celebrates their independence from Sudan, which was won after a referendum that saw over 98% of the population vote in favor of an independent South Sudan.
On This Day
1540 –Henry VIII annuls his marriage to his fourth wife, Anne of Cleeves
1776 –George Washington orders the Declaration of Independence to be read aloud to the Continental Army of New York for the first time.
1793 –The Act Against Slavery passes in Upper Canada. The new Act prohibits the continuation of Slavery in the province and is the first attempt to abolish slavery but the British Empire.  The Act states: no more slaves will be brought into Upper Canada; that people enslaved in the province at the time of the passing of the Act will remain so until death; Children born to enslaved women would be freed at the age of 25 years; and that children born to this second generation whilst they were still enslaved, would be born free from birth.
1810 –Napoleon annexes the Kingdom of Holland as part of the 1st French Empire.
1815 –Charles Maurice de Talleyrand-Périgord becomes the first Prime Minister of France
1850 – President Zachary Taylor dies from illness after 16 months in office.  He is replaced by Millard Fillmore.
1868 –The Fourteenth Amendment of the Constitution is adopted and overrules the Scot v Sanford decision of 1857.  The Amendment requires all states to provide equal protection under the law for all people with in their jurisdictions.
1877 –Inaugural Wimbledon Championships begin.
1894 –Dorothy Thompson was born on this day in Lancaster, NY.  She is widely regarded as the "First Lady of American Journalism", and in 1939 was named by Time magazine as the second most influential woman in America, after Eleanor Roosevelt.  She began her career as a publicist for the women's suffragist movement and the Red Cross.  The Syracuse University graduate caught her first big break as a journalist in 1920 when, on a trip to Ireland, she was able to interview Sinn Féin leader Terence MacSwiney.  It was to be MacSwineys last interview before his arrest.  Her most noted interview was with Adolf Hitler in 1931. She famously underestimated Hitler by branding him "insignificant".  She considered herself a conservative and opposed fascism and communism.
1896 –American politician, William Jennings Bryan delivers Cross of Gold Speech at the 1896 Democratic National Convention in Chicago; making the case for bimetallism.  Considered one of the greatest speeches in American History.
1900 – Boxer Rebellion: Governor of Shanxi province orders the execution of 45 Christian missionaries and local church members including children. The "Boxers", a secret society made up of peasants, had originally set their sights on destroying the Ch'ing Dynasty.  After receiving backing from the Empress Dowager, their sole aim turned to ridding China of foreigners.  The rebellion was subdued in August 1900, after an international coalition, made up of troops from the Us, Britain, France, Italy and Japan, took Peking back from the rebels.  The rebellion led to the ultimate fall of the Ch'ing Dynasty and the formation of the Chinese Republic.
 1903 –Joseph Stalin in exiled to Siberia for 3 years after being arrested for his activities as a member of the Social Democratic Party; activities which included distributing propaganda to railway workers.
1918 –Great Train Wreck of 1918 Nashville, TN.  Collision of two trains traveling at high speed leads to 101 deaths and 171 injuries making it the deadliest railroad accident in American history.
1932 –São Paulo revolts against the Brazilian government starting the Constitutionalist Revolution.
1944 –Battle of Normandy: British and Canadian forces capture Caen, France.
1948 –Actor James Baskett dies.  Baskett was the first actor of African descent to receive an Oscar.   Born in 1904 in Indianapolis Indiana, Baskett enjoyed a successful career on both stage and screen.  He also featured on the Amos "n" Andy radio show from 1944-1948.  James Baskett received an honorary academy award for his role as Uncle Remus in the 1946 film "Song of the South". He was unable to attend the premier of the film in Atlanta Georgia because of racial segregation laws.
1955 –Russell-Einstein manifesto is released at a press conference in London, by Bertrand Russell.  The manifesto underlined the danger of nuclear weapons and called for political neutrality and an end to warfare.  The question of nuclear weapons was put forth to governments and civilians alike urging that we: "Remember your humanity and, forget the rest."  The signatories included eleven intellectuals and scientists including Albert Einstein.
1953 –14 volunteer firefighters and a volunteer forest service employee are killed in a wildfire in California at the Mendocino National Forest.  The blaze was set by an arsonist.
1961 –Turkish Voters approve the 1961 Constitution of Turkey.
1962 –Andy Warhol's Campbell's Soup Can exhibition opens at Ferus Gallery in Los Angeles.
1972 –The Springhill Massacre, aka as the Forgotten Massacre takes place on the Springhill estate in Belfast.  The British army's version of events claims that troops were fired on by the IRA ending a ceasefire.  The IRA has put forth that the army snipers, setup in a nearby timer yard, were unprovoked before they began firing into the estate.  The firing went on for 90 minutes as residents were pinned down and homes were riddled with bullets.  The massacre left 5 dead, all unarmed civilians.  Victims: Margaret Gagan aged 13yrs, John Dougal aged 16yrs, David McCafferty aged 15yrs, Patrick Butler aged 39yrs, father of six, and Fr. Noel Fitzpatrick aged 40yrs.
1979 –Car bomb attack on "Nazi Hunters" Serge and Beate Klarsfeld at their home in France.  The Klarsfelds were activists who documented the Holocaust to enable prosecution of war criminals. The couple co-founded and chaired the Association of the Sons and Daughters of Jews Deported from France.  Their Renault was destroyed, but the Klarsfelds were uninjured in the attack.  Individuals from ODESSA (a secret organization of former SS members) claimed responsibility for the attack.
1982 –Pan-Am flight 759 crashes in Kenner, Louisiana killing all 145 on board and 8 people on the ground.
1997 –Former Heavyweight Boxing Champion "Iron" Mike Tyson is banned from boxing and fined $3m after biting Evander Holyfield's ear in a boxing match.
1999 –James L. Farmer, civil rights activist dies.  Born in Marshall, Texas 1920, Farmer was a child prodigy and was a student at Wiley College at age of 14. He received a BSc in 1938 from Wiley College and went on to earn a B DIV from Howard Universities School of religion.  Farmer went on to co-found the Committee on Racial Equality or Core in 1942 and served as chairman until 1946.  All of his efforts to bring equality to America culminated into the Freedom Rides which Farmer organized, leading to the eventual desegregation of interstate bussing in the US.  He co-founded the Fund for an Open Society which states its vision as: A society in which people realize economic, social and personal benefits of racially and ethnically integrated, living, work and play.  In 1998 he was awarded the presidential Medal of Freedom, by President William Jefferson Clinton.  His autobiography "Lay Bare the Heart" was published in 1985.
2002 –The African Union was formed as successor to the Organization of African Unity.  The OAU was revived in the 90's by then Libyan Head of State Muammar Gaddafi.  The geo-political committee was launched in Durban, SA in 2002 with Thabo Mbeki as its first president.  The aim of the committee inter alia, is: To rid the continent of the remaining vestiges of colonization and apartheid; to promote unity and solidarity amongst African States;  to coordinate and intensify cooperation for development; to safeguard the sovereignty and territorial integrity of member states and to promote international cooperation within the framework of the United Nations.
2002 –William Henry "Bill" Cosby receives Presidential Medal of Freedom from President George W. Bush.
2002 –Henry Louis "Hank" Aaron was presented with the Presidential Medal of Freedom by President George W. Bush.  Besting Ruth, Beating Hate: How Hank Aaron Made Baseball History
Birthdays
1573 –Thomas de La Warr, English official and one of the founders of the Virginia Colony
1686 –Phillip Livingston, American Politician
1764 –Anne Radcliff, English author
1819 –Elias Howe, American inventor of the sewing machine
1897 –Albert Wedemeyer, American military leader during World War II
1900 –Carmen Franco, Spanish Consort of Francisco Franco
1911 –Mervyn Peak, English Novelist and Poet, playwright and illustrator.
1929 –Hassan II, King of Morocco from 1961-1999.
1932 –Donald Rumsfeld, American captain and politician.
1936 –June Millicent Jordan, poet novelist, teacher and activist, Harlem NY.  She began writing poetry at the age of 7 and published her first book, a collection of poems for children entitled "Who Look at Me", in 1969.  Went on to publish many titles including "Things I do in the Dark" and "On Call: Political Essays 1981-1985" Jordan enjoyed a long career in education as well teaching at many colleges and universities including Yale, City College NY, Sarah Lawrence and University of California.  She received a National Endowments for the Arts fellowship in 1982 and the Ground Breakers and Dream Makers award from the Women's Foundation in 1994.  Jordan died in 2002.
1956 –Asha Rose Mtngeti Migiro, the first African woman to serve as Deputy Secretary General of the United Nations was born on this day in Sengea Tanzania.  Migiro held the position from 2007-2012 and is currently Special Envoy for HIV/AIDS in Africa of the UN Secretary General.
This Day in Music
1901 –Jester Joseph Hairston, songwriter, choral conductor, founding member of SAG, film and television actor was born on this day in Belews Creek North Carolina.  He received his BA in music cume laude from Tufts University in 1928 and went on to study music at Julliard.  He wrote the song "Mary's Boy Child," in 1956 and the song "Amen" which was dubbed for the fil "Lilies of the Field".
1929 –Lee Hazelwood singer, songwriter was born on this day in Mannford, Oklahoma.  Hazelwood wrote the Nancy Sinatra hit "These Boots Were Made for Walkin'"
1941 –Dan McPhearson of the "Main Ingredient" was born on this day.  "Just Don't want to be Lonely".
1946 –Bon Scott singer with AC/DC from 1974 until his death in 1980 was born on this day in Forfar, Scotland.
1947 –Mitch Mitchel, drummer with the Jimi Hendrix Experience
1950 –Gwen Guthrie, soul singer was born on this day in Okemah, Oklahoma.  Guthrie sang backing vocals for Aretha Franklin, Stevie Wonder, Peter Tosh and Madonna. Her most popular single was "Ain't Nothin' Goin on But the Rent," released in 1986.
1954 –Debbie Sledge singer with group Sister Sledge was born on this day.  Their most famous single to date is 1979's "We are Family"
1958 –Johnny Cash signs with Columbia Records, his home for the next 30 years.  He would go on to release 60 albums under the record label.
1962 –Bob Dylan records "Blowing in the Wind" at Columbia Studios in NYC
Sources: The People History; This Day in Labor History;Wikipedia List of Historical Anniversaries; This Day in Women's History; This Day in African History;History.com; History Orb; Yenoba; Selected Black Facts; Phil Konstantin's North American Indian History; and This Day in Music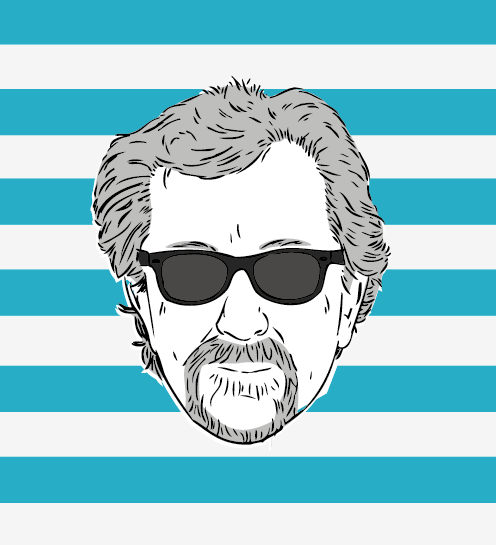 The Marc Steiner Show currently airs on The Real News Network. The show covers the topics that matter, engaging real voices, from Charm City to Cairo and beyond. Email us to share your comments with us.