Podcast: Play in new window | Download
Subscribe:
July 9, 2015 – Segment 1
Today in history, poet and essayist June Jordan was born in Harlem, the founder of the Congress of Racial Equality James Farmer passed away, and the Springhill Massacre occurred in Belfast, Northern Ireland.
Transcript of this day in history included below.

This is Marc Steiner, and today is July ninth.. Welcome to This Day In History.
June Jordan — Poem about my rights
That was the great poet and essayist June Jordan reading her poem "Poem About my Rights." She was born in Harlem in 1936 to Jamaican immigrant parents. She became a powerful force as a poet and essayist, coming out early about her bisexuality, her revolutionary political beliefs, her fight for women's rights, gay and lesbian equality, and against racism and capitalism. She went through the civil rights movement, wrote 28 books of poetry and essays, and founded Poetry for the People to build a beloved radical community between college campuses and communities. Early on she felt the racism in New York. She was taught love of the word and poetry by her father, who also beat her for the slightest infraction. She was the only Black child in a school of 3000. All this led to making June Jordon one of our most celebrated writers. She passed away at home from breast cancer in 2002
Today in 1868, the 14th Amendment of the Constitution was ratified. It guaranteed the overturn of the Dredd Scott decision which said that Black people were not citizens and no person needed to respect their rights. It enshrined citizenship to formerly enslaved people and all African Americans. It was hard fought battle; it and the 13th and 15th amendments were known as the Reconstruction amendments. President Andrew Johnson opposed the amendment, believing that the former slave states should come into the Union and be allowed to handle rights of Black themselves. The Radical Republicans who proposed the amendments were staunch abolitionists who wanted the South to remain occupied territory until all Black peoples were guaranteed freedom. They held their ground, saying no Southern state could regain federal recognitions until they passed the amendment. Which they did.
This is day in 1972 that the Springhill Massacre occurred in Belfast, Northern Ireland. British troops occupied Northern Ireland as the Catholic community rose up to demand civil rights and self-determination. On this day, British forces set up sniper positions. Two cars drove up and they opened fire. When a man got out of the car with his hands raised they shot him in the back of the head. Another came to his rescue he was also shot. In the next few minutes the parish priest and three teenagers were also shot. Five people, all unarmed were killed, and two people were injured. No one in the British Army was ever held accountable.
James Farmer, the founder of the Congress of Racial Equality, or CORE as it is known, passed away on this day in 1999. Farmer was a boy genius, entering college at 14 graduating at 18, getting his Bachelor of Divinity from Howard University at 21. Shortly after, he was among a group of students invited to the White House by Eleanor Roosevelt, the two of them spoke for hours. Then he met Franklin Delano Roosevelt. He asked him how he could call England and France champions of freedom if they were colonial rulers denying freedom. The President danced around the answer while Farmer yelled "you never answered my question." And he never did but James Farmer was on his way. He became a conscientious objector during World War II, and was distraught over segregation and racism. He came under the spiritual sway of the great Howard Thurman who turned this young man on to Gandhi's non-violent resistance and he founded CORE. Farmer organized the first freedom rides in 1949 then brought them to bear as a major civil rights strategy in 1961. That move alone led to the militant civil rights movement to end racial terror and segregation in the South. Today let's remember James Farmer.
Here's a song for your July the ninth. It's by a band of sisters from Philadelphia. They were given vocal training by their grandmother Viola Williams, a former lyric soprano opera singer and protégé of civil rights leader Mary McLeod Bethune. They started to reach an international audience when they performed at the Zaire 74 concert during the Rumble in the Jungle boxing event. The group is Sister Sledge, the song is "We Are Family," and today is the birthday of Debbie Sledge, who was born on this day in 1954.
Sister Sledge – We Are Family
To continue your exploration of this day in history, take a look at some of our favorite sources: Charles H. Wright Museum: Today in Black History; African American Registry; BlackPast; NYTimes on this Day; EyewitnessToHistory.com; The Civil War Trust; Voices in Labor: Today in Labor History; Union Communication Services at The Worker Institute: Today in Labor History; BBC On This Day; The Holocaust History Project; PBS African American World; PBS; Today in Women's History; South African History Online; This Day In North American Indian History; Jewish Virtual Library; The People History; Wikipedia List of Historical Anniversaries; Yenoba; and This Day in Music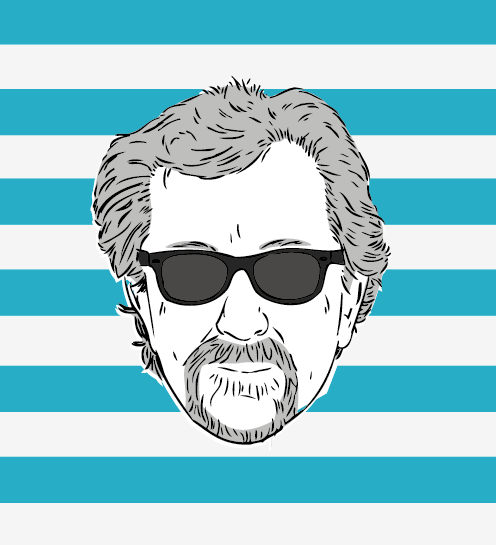 The Marc Steiner Show currently airs on The Real News Network. The show covers the topics that matter, engaging real voices, from Charm City to Cairo and beyond. Email us to share your comments with us.