Podcast: Play in new window | Download
Subscribe: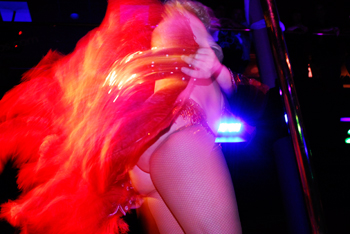 Burlesque performer Dr. Lukki and writer Laurie Penny join us to debate the virtues and meaning of the neo-burlesque movement.  Read more about Lukki on her site, and also check out Laurie's article on this topic "Burlesque Laid Bare."  This interview is part of our Urbanite Radio series; read more about Burlesque in the July issue of Urbanite Magazine.
Later in the hour, we bring you our recent interview with Baltimore-based artist Hugh Pocock once more.