Podcast: Play in new window | Download
Subscribe:
July 8, 2015 – Segment 1
Today in history, songwriter and bandleader Louis Jordan was born, hundreds of white men attacked Hamburg, South Carolina, and mathematician Dr. David Henry Blackwell passed away.
Transcript of this day in history included below. 

This is Marc Steiner, and today is July 8th. Welcome to This Day In History.
That was "Choo Choo Ch'boogie" by "The King of the Jukebox," singer, songwriter and bandleader Louis Jordan, who was born today in 1908 in Brinkley, Arkansas. He spent 113 weeks at number one, the most time spent that high on the charts by any Black recording artist of his day.
Before the United States was formed and before Vermont became a state, it broke away from New York and declared itself The Commonwealth of Vermont. One of its first acts in 1777 was to abolish slavery. Human freedom became an integral part of its constitution, which declared that all men are born equally free and independent; no male over the age of 21 or female over the age of 18 may serve another in a role of servitude, and private property must submit to the good of the whole. When Vermont did join the United States as a state in 1791, it became the first state that abolished slavery.
There was an all Black town in South Carolina, just across the river from Augusta, Georgia called Hamburg. In 1876, it had its own militia, and most of the townspeople were Republicans, who also served in the South Carolina State Militia because the Reconstructionist government in this majority-Black state was Republican. On July 4th, the State Militia was doing maneuvers when two White farmers rode past. Finding their way blocked, an argument ensued, and even though they all went about their way, the two farmers petitioned to have the Hamburg Militia disbanded, even though they were not part of the maneuver. On July 8th, hundreds of white men, many of whom were members of rifle clubs that were in a constant state of war with newly freed people, and under the command of former Confederate general, attacked Hamburg. The Hamburg Militia and 16 citizens took refuge in their armory to defend themselves. A militiaman and one of the attackers was killed. White farmers brought in a cannon, attacked, and blew a hole in the armory. The town marshal was then killed and four militiamen were executed by the White mob, which then captured the armory. They told people to leave, then opened fire on the Black citizens, killing 7 people and injuring many more in what has become known as the Hamburg Massacre. This massacre was used by former Confederate General Wade Hampton during his campaign as Democrat for Governor to stir up White masses to say how endangered their way of life was because the rising power of the Black race. He won, and Reconstruction ended in South Carolina.
Dr. David Henry Blackwell passed away at the age of 91 five years ago. Dr. Blackwell entered the University of Illinois when he was only 16, got his PhD in Math when he was 22, then went to Princeton to work with Albert Einstein. He became Chair of the Math Department at Howard University, before becoming the first tenured Black professor at the University of California at Berkeley, where he became Chair of the Department of Statistics. He never wanted to be called professor, just a teacher who loved solving the toughest mathematical problems. David Blackwell can be summed up in his explanation of why he liked to teach mathematics, He said, "In transmitting it, you appreciate its beauty all over again."
Here's a song for your July the 8th. This charismatic singer was born today in 1914 in Pittsburgh. Before he became a solo singer, he formed his own big band that included musicians who would all have great influences on the world of jazz: Dizzy Gillespie, Dexter Gordon, Miles Davis, Art Blakey, Charlie Parker, Fats Navarro, and vocalist Sarah Vaughan. I'm talking about "Mr. B," William Clarence the great "Billy" Eckstein. And we're listening to "I Apologise."
Billy Eckstine – I Apologise
To continue your exploration of this day in history, take a look at some of our favorite sources: Charles H. Wright Museum: Today in Black History; African American Registry; BlackPast; NYTimes on this Day; EyewitnessToHistory.com; The Civil War Trust; Voices in Labor: Today in Labor History; Union Communication Services at The Worker Institute: Today in Labor History; BBC On This Day; The Holocaust History Project; PBS African American World; PBS; Today in Women's History; South African History Online; This Day In North American Indian History; Jewish Virtual Library; The People History; Wikipedia List of Historical Anniversaries; Yenoba; and This Day in Music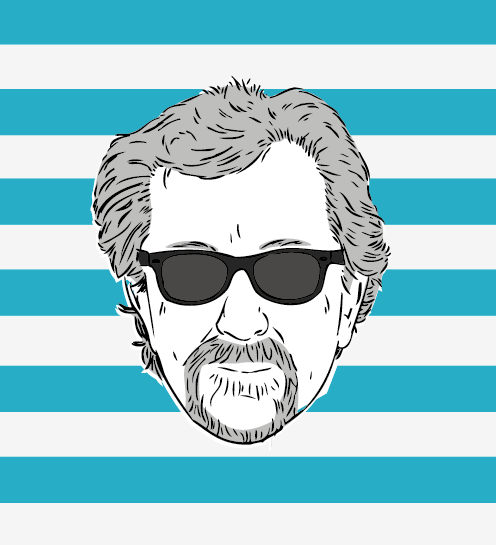 The Marc Steiner Show currently airs on The Real News Network. The show covers the topics that matter, engaging real voices, from Charm City to Cairo and beyond. Email us to share your comments with us.