Podcast: Play in new window | Download
Subscribe:
July 7, 2015 – Segment 1
On this day in history, poet and writer Margaret Walker was born and Toussaint L'Ouverture presented the new constitution declaring Haitian independence.
This Day in History transcript included below
Margaret Walker reading For My People
http://www.ibiblio.org/ipa/audio/walker/for_my_people.mp3
For the cramped bewildered years we went to school to learn
   to know the reasons why and the answers to and the
   people who and the places where and the days when, in
   memory of the bitter hours when we discovered we
   were black and poor and small and different and nobody
   cared and nobody wondered and nobody understood;
For the boys and girls who grew in spite of these things to
   be man and woman, to laugh and dance and sing and
   play and drink their wine and religion and success, to
   marry their playmates and bear children and then die
   of consumption and anemia and lynching;
That was poet and writer Margaret Walker reading an excerpt of her poem "For My People." She was born today in 1915 in Birmingham, Alabama. That poem made her the first Black woman to win a national award for poetry, and she went on to give us novels like Jubilee. We remember her today on her birthday.
This is Saba Saba day in Tanzania, celebrating the founding the Tanganyika African National Union in 1954 by Julius Nyerre, the first President of an independent Tanzania. He was teaching when he founded the group known by its acronym TANU, based on African indigenous cooperative society and socialism to create a workers and peasants paradise that drew on the culture of its diverse population, to create a national identity.  Julius Nyerre, a man of great intellect and spirit, is remembered as one of the African giants fighting to end colonialism.
Today in 1801, Toussaint L'Ouverture presented the new constitution declaring Haitian independence.  This man, who led an army of the enslaved to overturn slavery and defeated the French colonialists, sent a shudder of fear through the hearts of American slaveholders, including then-President Thomas Jefferson. L'Ouverture's constitution ended slavery (but kept the plantation system) and declared him Governor for Life.
The great Scottish novelist who brought us Sherlock Holmes, Arthur Conan Doyle, suffered a heart attack and died today in 1930.  While clearly remembered as a great mystery writer who created an iconic character, few realize he was a fighter for social justice and an anti-colonialist who also wrote a short book called The Crime of the Congo exposing the genocide, crimes and horror of Belgium in the Congo.
As we hear about low wages being paid to workers in our largest retail stores, let's remember a woman born on this day in 1897, Beatrice Fox Auerbach, who owned the largest retail store in America in that time in Hartford, Connecticut.  She instituted a 5-day, 40-hour workweek, interest-free loans, medical assistance, paid vacations and livable wages for her 3,000 employees. She was the only retail leader who hired African Americans as salespeople and executives, while she remained active in the Jewish community. Beatrice Fox Auerbach showed it could be done.
Mary Jenkins Surratt was hung today as a conspirator in the assassination of Abraham Lincoln in 1865. She was the only woman executed, and while she owned the boarding house where John Wilkes Booth and others plotted the murder of the President, her innocence or guilt is still debated today.
Another woman we mention today is Sandra Day O'Conner, who became first woman to sit on the Supreme Court today in 1981, with President Ronald Reagan making good on his pledge to nominate a woman to fill the first opening the nation's highest court.
Lt. Colonel Oliver North began his testimony today in one of the last century's great political scandals, the Iran Contra Affair. The United States was accused of selling guns to Iran in a deal to free some American hostages and using money to fund the Contras, who were waging war against the left wing Sandinista Nicaraguan government. He famously that day stated "Never carried out a single act. Not one."  Oliver North was convicted but never served time. His Iranian counterpart who leaked the story was executed and President Reagan, who was often accused of giving the green light to deal with Iran, was never prosecuted or officially accused.
The 7/7 bombings in London England erupted today in 2005, killing 56 people in three underground subway stations and a double decker bus.  This was the worst mass attack in England since young Britons, who were deeply dissatisfied with Britain and turned towards religious extremism, carried out World War II.
Arguably one of the greatest pitchers to ever take the mound, Satchel Paige, was born today in 1906. He began pitching for the Negro Leagues' Chattanooga Black Lookouts in 1926. Then at age 42 in 1948, he became the oldest rookie in professional baseball for the Cleveland Indians after baseball's racial barriers came down.
This is also the birthday of a man once known as the Dean of Science Fiction writers who brought timeless novels like "Stranger in a Strange Land." Robert Heinlein, who was born today in 1907.
Here's a song for your July 7th. Today is the birthday of Joseph William "Pinetop" Perkins, who was born in  Belzoni, Mississippi in 1913. The notable blues pianist actually started out as a guitar player, but switched to the piano after injuring tendons in his arm. He lived a long life and became the oldest ever Grammy winner at the age of 97, winning Best Traditional Blues Album. He passed away a month later with 20 upcoming performances on the calendar. In an interview near the end of his life he said, "I can't play piano like I used to either. I used to have bass rolling like thunder. I can't do that no more. But I ask the Lord, please forgive me for the stuff I done trying to make a nickel."
We remember Pinetop Perkins, one of the last original Mississippi Delta Blues musicians, today on his birthday with "Baby What You Want Me To Do."
Pinetop Perkins – Baby, What You Want Me To Do
https://www.youtube.com/watch?v=3Kb3s5QvKqI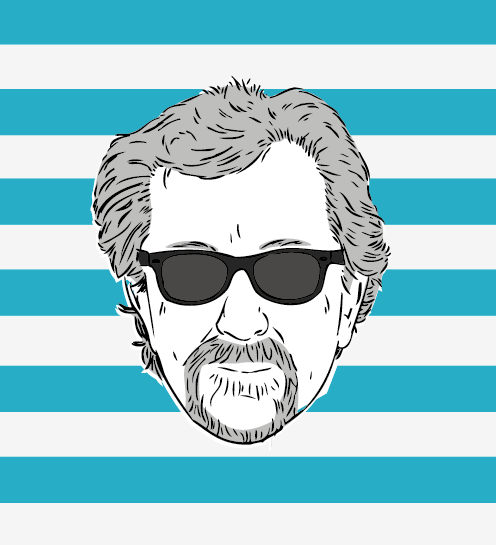 The Marc Steiner Show currently airs on The Real News Network. The show covers the topics that matter, engaging real voices, from Charm City to Cairo and beyond. Email us to share your comments with us.