Podcast: Play in new window | Download
Subscribe: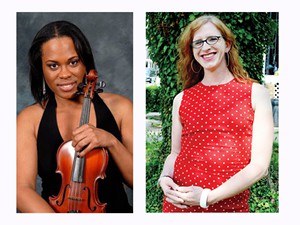 Join us for another Urbanite Radio Story, as two Baltimore artists join us to discuss what it means, both personally and politically, to be transgender.
Rahne Alexander is an artist, lead singer for The Degenerettes, and is Operations & Development Manager at the Maryland Film Festival
Tona Brown is a classically trained violinist and vocalist, and leader of the Aida Strings Ensemble
You can read excerpts from the interview in the July issue of Urbanite Magazine.
Then Kari Lydersen talks about the Grand Calumet River in Illinois – the most polluted river in the United States – and how environmental hazards in low income neighborhoods are often ignored.  You can read her story on the Grand Calumet in the New York Times.