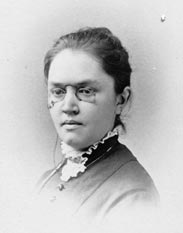 Podcast: Play in new window | Download
Subscribe: RSS
July 4, 2014 – Segment 1
Marc shares some of the events that happened on this day in history, including the adoption of the Declaration of Independence by the Second Continental Congress, the abolition of slavery in New York, and the publication of "America the Beautiful" by Katherine Lee Bates.
On this day the United States Declaration of Independence is adopted by the Second Continental Congress.  The first official Independence Day celebration was held in 1796.
The Republic of the Philippines was granted full independence from the United States after they had taken over administration of the Philippines in 1902.
On this day
1634 –The city of Trois –Riveres is founded in New France, later known as Quebec.
1779 –French fleet occupies Grenada
1789 –1st Tariff act of 1789 was passed to meet the operation cost of the new government and help pay off war debts.  Section I of the act declares: "Whereas it is necessary for the support of government, for the discharge of the debts of the United States, and the encouragement and protection of manufactures, that duties be laid on goods, wares and merchandise:
1802 –West Point military academy opens on this day
1803 –Official announcement of the Louisiana Purchase, made to the American people.
1817 – Governor Dewitt Clinton of NY, breaks ground on the Eerie Canal.  The canal was the technological and engineering marvel of its time.  It featured 18 aqueducts and 83 locks with a rise of 568 feet from the Hudson River to Lake Eerie.
1827 –Slavery abolished in the state of New York.
1828 –Construction begins on the B&O railroad, the first US passenger and freight railroad.  The first stone of the railroad was laid by the sole surviving signer of the Declaration of Independence, Charles Carroll of Carrollton, MD.
1836 ­–Wisconsin territory was formed on this day in 1836.  Initially this are included all of Iowa, Minnesota and parts of the Dakotas. Wisconsin voter endorsed statehood in 1846 and was formally established as a state in 1854.
1837 –Grand Junction railway opens running 82 miles between Liverpool and Birmingham.
1855 –First edition of Leaves of Grass, by Walt Whitman published in Brooklyn New York
1868 –General Lee's army withdraws from Gettysburg.
1865-First edition of Alice in Wonderland published.  The Lewis Carol Classic was published to lukewarm reviews and did not gain popularity until the sequel "Through the Looking Glass and What Alice Found There" was published in 1871.  Apparently the two novels were inspired by two different girls both  named Alice.
1881 – On this Day Booker T Washington established the Tuskegee Institute which was founded as the Tuskegee Normal School for Colored Teachers.  In 1941 the US Army established a program at the school to train black aviators known as the "Tuskegee Airmen". After WWII the institute continued to expand offering programs in veterinary science, engineering and agricultural programs.  The school was renamed Tuskegee University in 1985.  Notable alumni include Betty Shabazz, Tom Joyner and Lionel Ritchie.
1883 –Buffalo Bill Cody presents his first Wild West Show in North Platt, Nebraska
1884-Statue of Liberty presented to the US in Paris.
1885 –Lucy Diggs Stowe, educator and one of the founders of Alpha Kappa Alpha Sorority was born on this day in VA on this day.  Stowe was raised in Baltimore Maryland.  Stowe graduated valedictorian from Howard University in 1908.  After receiving her Masters of Arts degree from Columbia University in 1915, she returned to Washington DC where she established the cities first junior high school.  Amongst her many achievements Stowe was also the first woman Dean of Howard University and was inducted into the Maryland Women's Hall of Fame in 2011
1895 – Katherine Lee Bates publishes "America the Beautiful"
1936 – League of Nations ends sanctions against Italy after Italian invasion of Abyssinia.
1942 –First American bombing operation over enemy occupied Europe
1944 –1,100 US guns fire 4th of July salute at German lines in Normandy.
1960 –Americas 50 star flag honoring Hawaiian statehood unfurled for the first time.
1966 –Lyndon B. Johnson signs the Freedom of Information Act. The FOIA ensures public access to government records.  The act only applies to the executive branch government agencies and there are nine exemptions that address issues of sensitivity and personal rights.
1980 –Nazi Klaus Barbie also known as the 'Butcher of Lyon" is sentenced to life in prison on this day in France.
2013 – 12 people killed and 6o are injured during a wave of shootings across Chicago.
Birthdays
1753, Jean Pierre Blanchard, Balloonist and first in English Channel Aerial crossing
1804, Nathaniel Hawthorne, Novelist and Short Story writer
1807, Gieussepi Garibaldi, Italian Patriot
1826, Stephen Foster, American Composer
1902, Meyer Lansky, Crime syndicate boss and mobster
1905, Lionel Trilling, American Literary Critic and educator
This Day in Music
1911 Mitch Miller, conductor and arranger was born on this day. 1955 No.1 single "Yellow Rose of Texas"
1938 Bill Withers, singer was born on this day. 1972 No.1 "Lean on Me", 1978 No.4 "Lovely Day"
1958 Kirk Pengily Guitar, Vocals of the group INXS was born on this day
1962, Island Records Begins
1958, The Everyly Brothers go to No.1 with singl3e "All I Have to Do is Dream"
1964, Beach Boys reach No.1 with single "I Get Around"
1966, Beatles attacked in the Philippines after insulting Imelda Marcos
1971, Donald McPhearson of the soul group Main Ingredient dies of leukemia at the age of 30.  "Everybody Plays the Fool"
1976, the Clash make live debut supporting the Sex Pistols at the Black Swan in Sheffield, England
2003, Barry White dies on this day from Kidney failure ate the age of 58.  Singer, songwriter and 5 time Grammy Award winner.
Sources: The People History; This Day in Labor History;Wikipedia List of Historical Anniversaries; This Day in Women's History; This Day in African History;History.com; History Orb; Yenoba; Selected Black Facts; Phil Konstantin's North American Indian History; and This Day in Music