Podcast: Play in new window | Download
Subscribe: RSS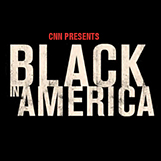 The Marc Steiner Show for Wednesday July 30th examined the CNN series Black in America.
Our guests were:
Lea Gilmore. Program Director for the Maryland Black Family
Alliance. Serves on the board of the ACLU of Maryland and the
Public Justice Center. Is on the Maryland Civil Rights Advisory
Board.
Elbridge James. Director of the Maryland Black Family
Alliance. Past Vice President of the NAACP of Maryland and President of Progressive Maryland.
Dr. Eric Durham. Professor at Morgan State University. Working on the documentary RealTalk: A Dialogue on Race, Power, and Fear in
America.
Links to learn more: