Podcast: Play in new window | Download
Subscribe:
July 3, 2015 – Segment 1
On this day in history, Egyptian President Mohamed Morsi was overthrown by a military coup d'etat after four days of protest calling for his resignation and Mississippi John Hurt was born.
Transcript of this day in history included below.
String Quartet – Movements I and II (Ruth Crawford Seeger) – The Playground Ensemble
https://www.youtube.com/watch?v=qemDvtQXLYA
That was Movements I and II by a composer with the last name Seeger who was born today in 1901. Most of us know the great folk singer Pete Seeger, but know less about his stepmother Ruth Crawford Seeger, who composed the song you hear under me right now. She was a music scholar and folk singer and composer, a prominent member of the "ultramoderns," a group of American modernist composers. Happy birthday, Ruth Crawford Seeger.
This is Emancipation Day  in the United States Virgin Islands Celebrating the day in 1848  when enslaved are freed in what was then the Danish West Indies. It is a strange convoluted tale. Slave uprisings were common in the Danish West Indies, starting in 1790 when slaves revolted after hearing a rumor that their masters were withholding information about their freedom from them. This and subsequent revolts were swiftly put down, but that did not deter slaves from fighting against their conditions in the decades that followed. In 1831, 17 years before emancipation was granted, slaves plotted to kill all of the white males in the Danish West Indies and escape to freedom to Haiti in a boat with the white women in the province. The plotters were executed when the plan was uncovered by the slave masters.  The Danish West Indies Governor Peter von Scholten fancied himself a patriarchal liberator, opening schools for slaves, but that did not far nor fast enough, and while he is given credit, it was nearly year-long slave revolt that pushed the Danes to free the enslaved on the Island. Uprisings continued even after emancipation, with former slaves fighting for opportunity and prosperity as free West Indians.
Today in 1863 was the final day of the Battle of Gettysburg, which culminated with Pickett's Charge and Robert E Lee's Confederates defeated in a battle that took the lives of 51,000 soldiers. Decades later, Confederate veterans at the Great Reunion of 1913 reenacted Pickett's Charge; upon reaching the high-water mark of the Confederacy, they were met by the outstretched hands of friendship from Union survivors.  The decades before saw Black freedom curtailed, racist terror beginning and legal segregation instituted, but this remembering Pickett's Charge was one of the seminal events to heal the divide the Civil War created between Whites.
And we remember a few important anniversaries on this day:
The New York Tribune became the first newspaper to end the practice of typesetting the entire daily newspaper by hand. They began using a linotype machine today in 1886, changing the way we print newspapers and books, and drastically increasing our speed to do so.
Ten years ago on this day — and 10 years before the United States — Spain legalized same-sex marriage.
And it's the birthday of feminist and labor activist Charlotte Perkins Gilman. She was born today in Hartford, Connecticut in 1860. Her study "Women and Economics" was considered radical at its time, calling on women to become more independent and recommending a network of child care centers that would allow women to work and earn their own money while still raising a family. She also wrote the famous short story The Yellow Wallpaper, a commentary on the state of women in the 19th century, women's mental health and society's impact on women.
And Franz Kafka one of the most influential writers of this time was born today in 1883 in Prague.  His novels like The Trial and The Castle and his short story The Metamorphosis are classics that brought the supernatural, existential and surreal together, changing the landscape of fiction. He is remembered as the root of the existential movement.
And today two years ago, Egyptian President Mohamed Morsi was overthrown by a military coup d'etat after four days of protest calling for his resignation.
Here's a song for your July the 3rd. It's by singer-songwriter and guitarist who was raised in Avalon, Mississippi, born today in 1893. He was a fingerpicker and played concerts singing along to his guitar when he wasn't working as a sharecropper. And we're hearing his song "Coffee Blues" today on his birthday.
Mississippi John Hurt – Coffee Blues
https://www.youtube.com/watch?v=dZWqhrR5tPc&list=PL9bDfFU19ZL3vyjezE0C7Z68GQ5pda419
To continue your exploration of this day in history, take a look at some of our favorite sources:Charles H. Wright Museum: Today in Black History; African American Registry;BlackPast; NYTimes on this Day; EyewitnessToHistory.com; The Civil War Trust;Voices in Labor: Today in Labor History; Union Communication Services at The Worker Institute: Today in Labor History; BBC On This Day; The Holocaust History Project; PBS African American World; PBS; Today in Women's History; South African History Online; This Day In North American Indian History; Jewish Virtual Library; The People History; Wikipedia List of Historical Anniversaries; Yenoba; and This Day in Music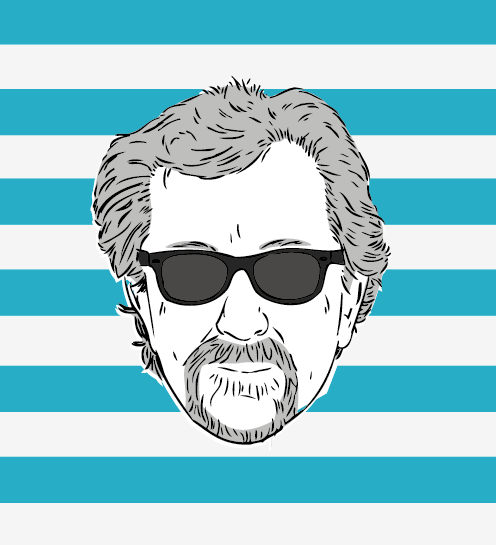 The Marc Steiner Show currently airs on The Real News Network. The show covers the topics that matter, engaging real voices, from Charm City to Cairo and beyond. Email us to share your comments with us.