Podcast: Play in new window | Download
Subscribe:
July 3, 2014 – Segment 1
Marc shares some of the events that happened on this day in history, including the 1835 strike of children in Paterson, NJ, the legalization of same-sex marriage in Spain, and the births of Mississippi John Hurt and Franz Kafka.
Today is:
Emancipation Day (United States Virgin Islands)
Independence Day, celebrates the liberation of Minsk from Nazi occupation by Soviet troops in 1944. (Belarus)
The start of the Dog Days according to The Old Farmer's Almanac but not according to established meaning in most European cultures.
Women's Day (Myanmar)
Events:        
1724: Frenchman Etienne Veniard deBourgmont leaves Fort Orleans en route to the "land of the Padoucas." He is going there to try to establish peace and trade with them. He is traveling with "a hundred Missouris, commanded by their Grand Chief, and eight other Chiefs of war, and by sixty-four Osages, commanded by four Chiefs of war, besides a few Frenchmen."
1761: According to some sources, the Northwest Confederacy is created at a council near Detroit. Its members include the Delaware, Miami, Ojibwa, Ottawa, Potawatomi, Shawnee and the Wyandot.
1775 – American Revolutionary War: George Washington takes command of the Continental Army at Cambridge, Massachusetts.
1835 – Children, employed in the silk mills in Paterson, N.J., go on strike for 11-hour day and 6-day week. A compromise settlement resulted in a 69-hour work week.
1844 – The last pair of Great Auks is killed.
1848 – Slaves are freed in the Danish West Indies (now U.S. Virgin Islands) by Peter von Scholten in the culmination of a year-long plot by enslaved Africans.
1863 – American Civil War: The final day of the Battle of Gettysburg culminates with Pickett's Charge.
1890 – Idaho is admitted as the 43rd U.S. state.
1913 – Confederate veterans at the Great Reunion of 1913 reenact Pickett's Charge; upon reaching the high-water mark of the Confederacy they are met by the outstretched hands of friendship from Union survivors.
1938 – United States President Franklin D. Roosevelt dedicates the Eternal Light Peace Memorial and lights the eternal flame at Gettysburg Battlefield.
1962: Following a referendum for independence On July 1st with a nearly unanimous decision. President De Gaulle of France pronounced Algeria an independent country on 3rd July (but the official date for celebration of independence is 5th July)
1979 – U.S. President Jimmy Carter signs the first directive for secret aid to the opponents of the pro-Soviet regime in Kabul.
1988:  The U.S. Navy cruiser Vincennes shoots down an Iranian passenger jet that it mistakes for a hostile Iranian fighter aircraft in the Persian Gulf.
2005 – Same-sex marriage in Spain becomes legal.
Births:           
1796: Maria Martin born (painter, associate of John James Audubon)
 1856: Sara McLean Greene born (writer)
1860 – Feminist and labor activist Charlotte Perkins Gilman born in Hartford, Conn. Her landmark study, "Women and Economics," was radical: it called for the financial independence of women and urged a network of child care centers.
1873: Frances Stern born (social worker, dietitian)
1883 – Franz Kafka, Czech-German author (d. 1924)
1893 – Mississippi John Hurt, American singer-songwriter and guitarist (d. 1966)
1901: Ruth Crawford Seeger born (composer, musician, folk music scholar, collaborator with Charles Seeger, Carl Sandburg, John and Alan Lomax; mother of Peggy Seeger and Mike Seeger, stepmother of Pete Seeger)
1908: M. F. K. Fisher born (writer, food essayist)
1929 – Born on this day, David Lynch, The Platters, (1959 UK & US No.1 single 'Smoke Gets In Your Eyes'). Lynch died of cancer on 2nd January 1981.
1940 – Born on this day, Fontella Bass, US female singer, pianist, who had the 1965 US No.4 and UK No.11 single 'Rescue Me'. Bass died on 26th Dec 2012 of complications following a heart attack aged 72.
1950 – Born on this day, Otis Damon Harris, vocals, The Temptations, (1971 UK No.8 single 'Just My Imagination' and re-issued 'My Girl' UK No.2 in 1992). Harris died on February 18th at the age of 62 after a 14-year battle with prostate cancer. Harris was a member of The Temptations from 1971 to 1975, joining shortly after the departure of Eddie Kendricks.
1956 – Montel Williams, American actor and talk show host.
 1970 – Audra McDonald, American actress and singer.
 1971 – Julian Assange, Australian journalist, publisher, and activist, founded WikiLeaks.
Deaths:
1863 – Little Crow, American tribal leader (b. 1810)
1916 – Hetty Green, American financier (b. 1834)
1971 – American singer, songwriter and poet, Jim Morrison of The Doors was found dead in a bathtub in Paris, France, the cause of death was given as a heart attack. He co-wrote some of the group's biggest hits, including 'Light My Fire', 'Love Me Two Times', and 'Love Her Madly.' On the 25th anniversary of his death an estimated 15,000 fans gathered at Pere Lachaise Cemetery in Paris, France to pay their respects.
1972 – Blues singer, guitarist Mississippi Fred McDowell died of cancer aged 68. The Rolling Stones covered his 'You Got To Move' on their 'Sticky Fingers' album. He coached Bonnie Raitt on slide guitar technique.
2012: Television actor Andy Griffith died at the age of eighty-six. Griffith was best known for playing Sheriff Andy Taylor on The Andy Griffith Show during the 1960s as well as lawyer Ben Matlock in Matlock during the 1980s and 1990s.
2013 – Francis Ray, American author (b. 1944)
Sources: The People History; This Day in Labor History;Wikipedia List of Historical Anniversaries; This Day in Women's History; This Day in African History;History.com; History Orb; Yenoba; Selected Black Facts; Phil Konstantin's North American Indian History; and This Day in Music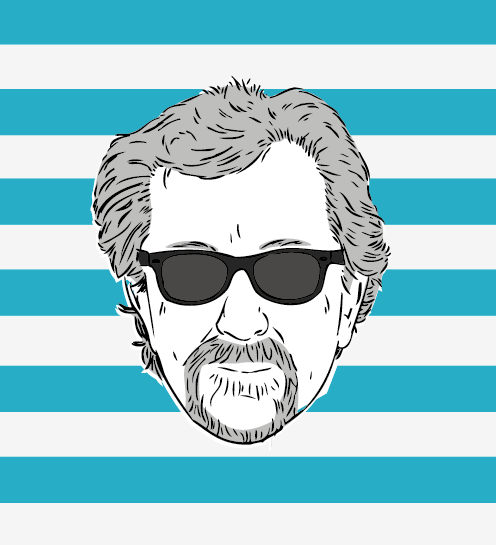 The Marc Steiner Show currently airs on The Real News Network. The show covers the topics that matter, engaging real voices, from Charm City to Cairo and beyond. Email us to share your comments with us.