Podcast: Play in new window | Download
Subscribe:
July 27, 2015 – Segment 1
Today in history, Red Summer began in Chicago with whites attacking black people and their communities, the man who escaped John Brown's raid Osborne Perry Anderson was born, and the first permanent telegraph cable was finished from Ireland to Newfoundland.
Transcript of this day in history included below.

This is Marc Steiner, and today is July 27th. Welcome to This Day In History.
(Merrie Melodies – A Wild Hare)
That was the voice of Bugs Bunny, who made his screen debut today in 1940 in "A Wild Hare."
The year 1919 was known as Red Summer, as Whites in communities throughout America attacked Black people and their communities. It began today in Chicago. Tensions ran high as tens-of-thousands of African Americans fled north, fleeing the racial terror of the South. In Chicago over a period of one year, 7 Black people were killed after moving into White neighborhoods. And on this day, a Black teenager named Eugene Williams was swimming at the 29th Street Bridge when a White man named George Stauber hit him in the head with a brick. They fought, a crowd grew, and then that evening mobs of white men killed 38 African Americans who walked through their neighborhoods, Black men then retaliated. 500 police officers occupied the Black neighborhood and then Black dockworkers were attacked. A full-blown war in the streets took place. In the end, 23 blacks and 15 whites were killed in the rioting, and 342 blacks and 178 whites were injured.
And the post-World War I violence known as the Red Summer spread across America.
Fighting ended in the Korean War as the US, China and North Korea signed an armistice today in 1953. The South Korean President Synman Rhee abided by it, but refused to sign it. The precedent for Americans to fight and never win undeclared wars began today.
Osborne Perry Anderson was born today in 1830. He was the only African American to escape capture from John Brown's raid on Harper's Ferry. He was born free, became a printer and put his skills to use as an active leader of the abolitionist movement. He met John Brown and became the recording secretary for his movement. And so he joined, as put it, the revolution. He later wrote a novel in 1861 called "A Voice From Harper's Ferry," the only first hand testimonial of John Brown's movement. He fought in the Civil War and passed away in Washington, DC in 1872
A woman, who became known as Queen Mother Moore, was born today as Audrey Moore in New Iberia, Louisiana. Her grandmother was raped and her grandfather was lynched. She left school in the 4th grade, but became an avid reader devouring the writing of Frederick Douglass and then she found the work of Marcus Garvey, which took her to Harlem. She waged the war for rights with the Black Nationalist, Communist and Pan African movements. In 1955, she started the movement to demand reparations, work which has affected today's demands. From Marcus Garvey to the Scottsboro Boys to Malcolm X and MLK to Kwame Nkrumah and Nelson Mandela, Queen Mother Moore lived by her motto: "There was nothing left to do but struggle …"
It was 1996 and The Olympics were about to begin in Atlanta when a pipe bomb exploded in Centennial Olympic Park, killing one person and injuring 111. A manhunt was on and a month later they identified the man who set off that bomb, Eric Rudolph, a White Christian extremist who had also attacked an abortion clinic and a gay bar.
And today an exponential leap in telecommunication occurred in 1866 when the first permanent telegraph cable was finished from Ireland to Newfoundland.
And in 1890 the groundbreaking brilliant painter Vincent Van Gogh shot himself and died two days later.
And we remember Bobbi Kristina Brown, the daughter of Whitney Houston and Bobby Brown, who passed away last night at the age of 22.
Here's a song for your July the 27th. Today is the birthday of Harvey Fuqua, who was born today in Louisville, Kentucky in 1929. He founded the doo-wop group The Moonglows in the 1950s — the group that Marvin Gaye would later be a part of — and became instrumental in Detroit's Motown record label. Over the course of his career in music, he recorded a duet with Etta James and later started a nonprofit with his wife to expand opportunities for underprivileged youth across urban America. He passed away in Detroit in 2010, but we remember him today on his birthday with one of The Moonglow's biggest hits, "See Saw."
(The Moonglows – See Saw)
To continue your exploration of this day in history, take a look at some of our favorite sources: Charles H. Wright Museum: Today in Black History; African American Registry; BlackPast; NYTimes on this Day; EyewitnessToHistory.com; The Civil War Trust; Voices in Labor: Today in Labor History; Union Communication Services at The Worker Institute: Today in Labor History; BBC On This Day; The Holocaust History Project; PBS African American World; PBS; Today in Women's History; South African History Online; This Day In North American Indian History; Jewish Virtual Library; The People History; Wikipedia List of Historical Anniversaries; Yenoba; and This Day in Music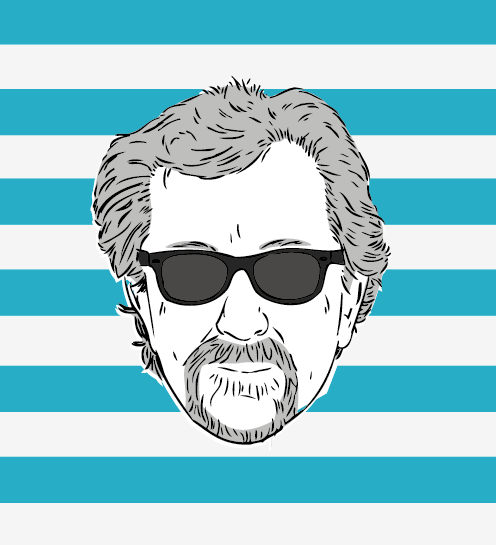 The Marc Steiner Show currently airs on The Real News Network. The show covers the topics that matter, engaging real voices, from Charm City to Cairo and beyond. Email us to share your comments with us.