Podcast: Play in new window | Download
Subscribe:
July 24, 2015 – Segment 1
Today in history, Ladybug Mecca of Digable Planets was born, Red Summer violence reached Washington DC, and the Scottsboro Boys were convicted of rapes they did not convict.
Transcript of this day in history included below.

This is Marc Steiner, and today is July 24. Welcome to This Day In History.
(Digable Planets-Where I'm From)
That's Where I'm From by Digable Planets. Ladybug Mecca of Dig-Able Planets was born on this day in 1973. The daughter of Brazilian jazz musicians, Ladybug Mecca was she was raised in Silver Spring, attended Howard University, and then moved to Philadelphia, where she was one third of Digable Planets. Though Digable Planets were only active for a few years in the mid nineties, they made a huge impact on hip hop with their jazzy beats and poetic lyrics inspired laden with Five Percent Nation, Black Panther, and Communist imagery. Happy birthday Ladybug Mecca.
The summer of 1919 was known as Red Summer. It was a time when white mobs, serviceman and veterans attacked Black communities across the United States. On July 24th, that violence reached Washington, DC. The newspapers fanned flames with fictional stories of a Black monster raping women. A man was accused of raping a Navy officer's wife and then released. Hundreds of drunken Sailors and Marines attacked the Black community, beating and killing any Black man, woman or child they could find. 36 people died. As African Americans stood up to defend themselves, more Whites than Black died in the attack. Red Summer fueled the growth of the NAACP and other more radical groups demanding justice.
When you hear the words Scottsboro Boys, for most who know about them, it conjures up the worst in the history of our racial injustice system. It happened in 1931. Nine African American young men riding the rails falsely accused of raping two white girls. Their later recantations had no effect on the case. There were three trials in Alabama, Nine young men. All but one teenagers, two were thirteen one was fifteen one was 12 all just looking for work. The case went to the Supreme Court and back to the lower courts. Communists and Black organizations fought to bring justice to Scottsboro boys to the bitter end. They were convicted sentenced to prison for what was tantamount to the rest of their lives. Finally exonerated when most the nine had already passed away On this day in 1937, the oldest Charles Weems was convicted of rape sentenced to 105 years, finally paroled in 1943 after years in the worst prisons in Alabama for something he did not do. Then on this same day in 1937, Alabama dropped charges against Willie Robinson 16 when he was arrested, Olen Montgomery 17 when he was arrested and Eugene Williams and Roy Wright both 13 when arrested, after the four had spent six years in cruel unjust confinement. ,
Today is the birthday of Zelda Fitzgerald. Though she is remembered today mostly as the wife of F. Scott Fitzgerald, Zelda Fitzgerald was a groundbreaking writer in her own right. She wrote a novel, Save Me the Waltz, during a six month stay the Phipps Psychiatric Clinic in Baltimore, one of several institutions she was committed to by her husband. She was deterred from writing by F. Scott Fitzgerald, who, along with Zelda's psychiatrists, stopped her from writing her second novel. F. Scott Fitzgerald allegedly lifted phrases and sentences from Zelda's letters, and she was a major inspiration for the character of Daisy in The Great Gatsby. Zelda Fitzgerald was born on this day in 1900.
It's the birthday of Simón Bolivar, revolutionary leader, the second president of Venezuela., played a vital role in the liberation of Latin America from Spanish colonization. Even though the French and American revolutions influenced him he, had different vision for what apost-revolutionary societu should look like. For while he staunchly opposed slavery, he beleied that a US-style of democracy could exist in Latin America. For two decades he fought and oganzied revolutionary actions and was known as a liberator across teh world. He founded anation of Gran Colombia. an area that now encompasses Colombia, Venezuela, Ecuador, and Panama along with parts of Peru, Brazil, and Guyana. and to commemorates the birth of Simon Bolivar in 1783.
And on this day in 1823, Chile became the second country in Latin America to ban slavery after Haiti did in 1793. Manuel de Salas, one of the founders of the Republic of Chile, drafted the law called prohibiting it after reading an announcement in a newspaper that said "For sale: 22 to 24-year-old mulatto, nice condition, good price."
Here's a song for your July 24th. It's by a singer, actress, dancer and fashion designer from the Bronx. She first gained national exposure when she was a fly girl on In Living Color in the early nineties. Her first starring role in a movie was in the Selena biopic in 1997. The next year, she became the first Latina actress to earn over one million dollars for a role for her work in the film Out of Sight. She dropped this song in 2002 to remind the world where she was from and that her success hadn't changed her. The song is Jenny from the Block by Jennifer Lopez, who was born on this day in 1969.
(Jenny From the Block)
To continue your exploration of this day in history, take a look at some of our favorite sources: Charles H. Wright Museum: Today in Black History; African American Registry; BlackPast; NYTimes on this Day; EyewitnessToHistory.com; The Civil War Trust; Voices in Labor: Today in Labor History; Union Communication Services at The Worker Institute: Today in Labor History; BBC On This Day; The Holocaust History Project; PBS African American World; PBS; Today in Women's History; South African History Online; This Day In North American Indian History; Jewish Virtual Library; The People History; Wikipedia List of Historical Anniversaries; Yenoba; and This Day in Music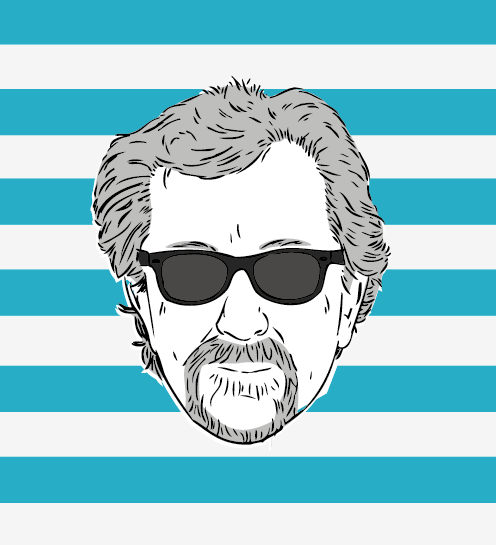 The Marc Steiner Show currently airs on The Real News Network. The show covers the topics that matter, engaging real voices, from Charm City to Cairo and beyond. Email us to share your comments with us.