Podcast: Play in new window | Download
Subscribe:
July 23, 2015  – Segment 1
Today in history, Ethiopian Emperor Haile Selassie was born, the Eastern Cherokee Council held a meeting in discuss President Jackson's proposal to turn their lands into what is now called Oklahoma, and one of the deadliest riots in US history broke out on 12th Street in Detroit.
This is Marc Steiner, and today is July 23rd. Welcome to This Day In History.
(Selassie is the Chapel)
That's Selassie is the Chapel by Bob Marley and The Wailers. It's a rewrite of the of the song Crying in the Chapel and was written for Ethiopian Emperor Haile Selassie, who was born on this day in 1892. Revered as a God incarnate by the Rastafarians, he was a highly admired, revered and controversial monarch. Legend has it he is descended from Menelik the First, son of Abyssinia's Queen of Sheba and King Solomon. He fought wars in Ethiopia to become King, defending the country against the Italian Fascists who invaded his nation in 1936. He became one of the most respected international leaders. His regal bearing as the Lion of Judah, as well as his internationalism and anti-colonialism, set him on a pedestal in the world. His rule modernized Ethiopia but was fraught with human rights violations and he was eventually overthrown by an even more despotic leadership. In the eyes of many Africans and the Diaspora, he seen as the Monarch of free African people.
In 1832, the Eastern Cherokee Council held a meeting in Red Clay, Tennessee to discuss President Andrew Jackson's proposal for their removal from their lands to what is now called Oklahoma. The Council told Jackson's representative Joshua Chester that they would not move because it violated previous treaties that allowed them to stay on their ancestral land. But the die was cast as far back as President Monroe who came up with the original idea for Cherokee removal when gold was discovered on their land. Three years later, they were forcibly removed from their land and marched a thousand miles to what is now Oklahoma from Tennessee, North Carolina and Georgia. Over 4,000 Cherokees died of starvation, exhaustion and the cold.
In 1846, author Henry David Thoreau was imprisoned for refusing to pay his federal taxes that went to support slavery and the Mexican War. Thoreau said "I cannot for an instant recognize . . . as my government [that] which is the slave's government also." The next morning, he learned that someone paid the tax for him, and he was released. He wrote a lecture that's known as "On Civil Disobedience" which was a huge influence on the political philosophies of both Gandhi and Dr. Martin Luther King.
On this day in 1967, one of the deadliest riots in United States history broke out on 12th street in Detroit. It began with the police raid of an unlicensed, after-hours bar. There were about 80 black people at the bar celebrating the return of two local GIs from the Vietnam War. The police decided to arrest everyone present, and while police were arranging transportation to take them away, the doorman of the club through a bottle at a cop, which set off fighting between Detroit residents and the police. Riots, looting and protests continued for five days, and by the end of it, 43 people were dead and 342 injured, and 1,400 buildings burned.
Two seminal events happened in the history of broadcasting on this day. In 1926 Fox Films patented the Movietone program for incorporating sound into film, allowing for spoken dialogue to enter movies for the first time. And in 1927 the Indian Broadcasting System went on the air in Mumbai, India. It would soon become one of the broadcast leaders on the planet.
And on this day in 1936, William Grant Still took the conductor's podium at the Los Angeles Philharmonic, becoming the first African American to conduct a major American orchestra. He was not only a brilliant and prolific classical composer, he was also the first African-American, to have a symphony performed by a leading orchestra, the first to have an opera performed by a major opera company, and the first to have an opera performed on national television.
Here's a song for your July 23. It's by one of the earliest rock and roll stars, someone whose guitar work, vocal style and stage presence defined early rock and changed musical history. Before he released his first solo work, this artist performed with Johnnie Johnson's trio, where he first started experimenting with playing country music. He said "Curiosity provoked me to lay a lot of our country stuff on our predominantly black audience and some of our black audience began whispering 'who is that black hillbilly at the Cosmo?' After they laughed at me a few times they began requesting the hillbilly stuff and enjoyed dancing to it." His first single was a reworking of an old country song called Ida Red, and was a huge hit. The artist is Chuck Berry, and the song is Maybellene. It was released on this day in 1955.
(Maybellene by Chuck Berry)
To continue your exploration of this day in history, take a look at some of our favorite sources: Charles H. Wright Museum: Today in Black History; African American Registry; BlackPast; NYTimes on this Day; EyewitnessToHistory.com; The Civil War Trust; Voices in Labor: Today in Labor History; Union Communication Services at The Worker Institute: Today in Labor History; BBC On This Day; The Holocaust History Project; PBS African American World; PBS; Today in Women's History; South African History Online; This Day In North American Indian History; Jewish Virtual Library; The People History; Wikipedia List of Historical Anniversaries; Yenoba; and This Day in Music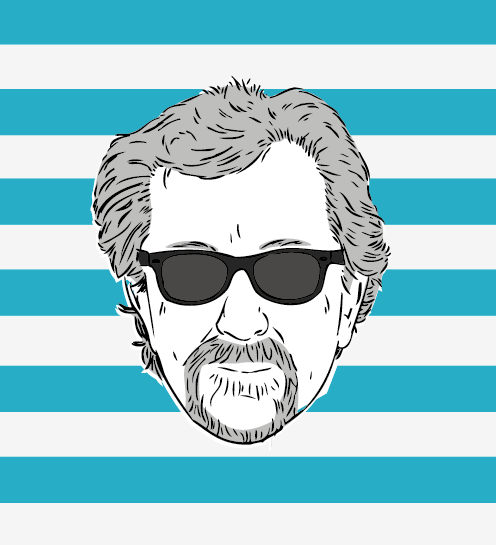 The Marc Steiner Show currently airs on The Real News Network. The show covers the topics that matter, engaging real voices, from Charm City to Cairo and beyond. Email us to share your comments with us.