Podcast: Play in new window | Download
Subscribe:
July 23, 2014 – Segment 1
Marc shares some of the events that happened on this day in history, including the creation of the Province of Canada, the validation of African American citizenship through the 14th amendment, and the launch of anti-Chinese riots in San Francisco. It is also the day Amy Winehouse died in 2011.
EVENTS
1840 – The Province of Canada is created by the Act of Union.
1868 – 14th Amendment validates citizenship for African Americans
1877 – Racist anti-Chinese riots begin in San Francisco; 6 killed
1900 – Pan-African Congress met in London. Among the leaders of the Congress were H. Sylvester Williams, a West Indian Lawyer with a London practice, W.E.B. Du Bois, and Bishop Alexander Walters.
1903 – The Ford Motor Company sells its first car.
1926 – Fox Film buys the patents of the Movietone sound system for recording sound onto film.
1929 – The Fascist government in Italy bans the use of foreign words.
1936 – In Catalonia, Spain, the Unified Socialist Party of Catalonia is founded through the merger of Socialist and Communist parties.
1940 – The United States' Under Secretary of State Sumner Welles issues a declaration on the U.S. non-recognition policy of the Soviet annexation and incorporation of three Baltic states: Estonia, Latvia and Lithuania.
1942 – The Holocaust: the Treblinka extermination camp is opened.
1942 – Bulgarian poet and Communist leader Nikola Vaptsarov is executed by firing squad.
1952 – General Muhammad Naguib leads the Free Officers Movement (formed by Gamal Abdel Nasser, the real power behind the coup) in overthrowing King Farouk of Egypt.
1961 – The Sandinista National Liberation Front is founded in Nicaragua.
1967 – 12th Street Riot: in Detroit, Michigan, one of the worst riots in United Stateshistory begins on 12th Street in the predominantly African American inner city. It will leave 43 killed, 342 injured and 1,400 buildings burned.
1968 – Glenville Shootout: in Cleveland, Ohio, a violent shootout between a Black Militant organization led by Ahmed Evans and the Cleveland Police Department occurs. During the shootout, a riot begins and lasts for five days.
1968 – The only successful hijacking of an El Al aircraft takes place when a Boeing 707 carrying 10 crew and 38 passengers is taken over by three members of the Popular Front for the Liberation of Palestine. The aircraft was en route from Rome, Italy, to Lod, Israel.
1974 – The Greek military junta collapses, and former Prime Minister Konstantinos Karamanlis is invited to lead the new government.
1982 – The International Whaling Commission decides to end commercial whaling by 1985-86.
1992 – A Vatican commission, led by Joseph Ratzinger, establishes that limiting certain rights of homosexual people and non-married couples is not equivalent to discrimination on grounds of race or gender. Ratzinger later is named Pope Benedict XVI
1995 – Comet Hale–Bopp is discovered; it will become visible to the naked eye nearly a year later.
2005 – Three bombs explode in the Naama Bay area of Sharm el-Sheikh, Egypt, killing 88 people.
2012 – At least 107 people are killed and more than 250 others wounded in a string of bombings and attacks in Iraq.
BIRTHS
1888 – Raymond Chandler, American author (d. 1959)
1892 – Haile Selassie I, Ethiopian emperor (d. 1975)
1906 – Chandra Shekhar Azad, Indian activist (d. 1931)
1917 – Barbara Deming, lesbian peace activist
1928 – Hubert Selby, Jr., American author (d. 2004)
1931 – Te Atairangikaahu, Māori queen (d. 2006)
1940 – Don Imus, American radio radio host
1942 – Myra Hindley, High profile English serial killer (d. 2002)
1946 – René Ricard, American poet, painter, and critic (d. 2014)
1954 – Annie Sprinkle, American porn actress, feminist, writer, and producer
1957 – Theo van Gogh, Dutch actor, director, producer, and screenwriter (d. 2004)
1961 – Woody Harrelson, American actor
1965 – Slash, English-American guitarist, songwriter, and producer (Guns N' Roses, Velvet Revolver, Hollywood Rose, and Road Crew)
1967 – Philip Seymour Hoffman, American actor, director, and producer (d. 2014)
1970 – Sam Watters, singer-songwriter and producer (Color Me Badd)
1971 – Alison Krauss, American singer-songwriter and fiddler
1972 – Marlon Wayans, American actor, director, producer, and screenwriter
1973 – Monica Lewinsky, American White House intern, author, and handbag designer
1980 – Michelle Williams, American singer-songwriter, producer, and actress (Destiny's Child)
DEATHS
1227 – Qiu Chuji, Chinese founder of the Dragon Gate Taoism (b. 1148)
1373 – Bridget of Sweden, Swedish mystic and saint, founded the Bridgettine Order (b. 1303)
1403 – Thomas Percy, 1st Earl of Worcester, English rebel (b. 1343)
1875 – Isaac Singer, American businessman, founded the Singer Corporation (b. 1811)
1885 – Ulysses S. Grant, American general and politician, 18th President of the United States (b. 1822)
1948 – D. W. Griffith, American actor, director, producer, and screenwriter (b. 1875)
1966 – Montgomery Clift, American actor and screenwriter (b. 1920)
1980 – Keith Godchaux, American keyboard player and songwriter (Grateful Dead and Heart of Gold Band) (b. 1948)
1980 – Mollie Steimer, Russian-American activist and anarchist (b. 1897)
1996 – Jean Muir, American actress and singer (b. 1911)
2001 – Eudora Welty, American author (b. 1909)
 2002 – Chaim Potok, American rabbi and author (b. 1929)
2009 – E. Lynn Harris, American author (b. 1955)
2011 – Amy Winehouse, English singer-songwriter (b. 1983)
2012 – Sally Ride, American physicist and astronaut (b. 1951)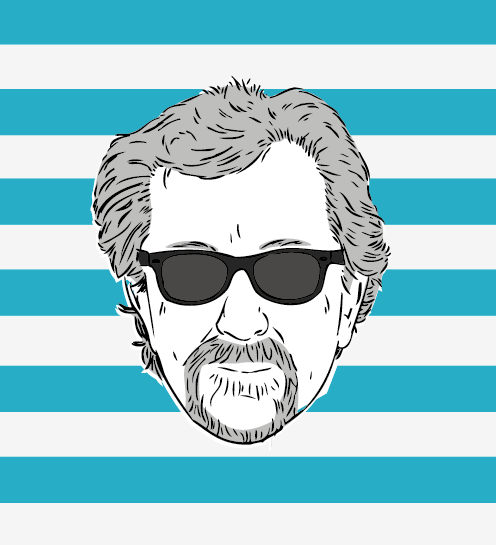 The Marc Steiner Show currently airs on The Real News Network. The show covers the topics that matter, engaging real voices, from Charm City to Cairo and beyond. Email us to share your comments with us.