Podcast: Play in new window | Download
Subscribe: RSS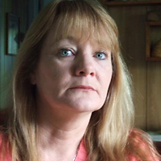 The Marc Steiner Show for Wednesday July 23rd will include three topics:
The show will begin with a conversation about the ACLU's allegations that the Maryland State Police spent hundreds of hours in 2005 and 2006 infiltrating and spying on anti-death penalty and peace groups in Baltimore. Marc will speak to:
David Rocah, attorney for the ACLU
Max Obuszewski, peace activist
Maria Allwine, peace activist
The Maryland State Police were invited but have declined the invitation.
*After the show today, we recorded a short interview with Maryland Senator Ben Cardin that followed up on this discussion. Please click here to listen to his thoughts on the spying issue.
The show will then move to a look at coal mining and how practices like mountain top removal are changing Appalachia and the lives of the people who live there. Marc will talk to:
photo by Justin Levy
Debbie Jarrel, lifetime resident of West Virginia's Coal River Valley and an anti-mountain top removal activist.
To learn more about mountaintop removal, go to our forum for a great list of links, as well as more info and discussion. Also, check out these posts on our blog from our trip to West Virginia: post1 post2 post3
Finally, we'll broadcast an excerpt of Marc's interview with a textile artist whose pieces made of hair are currently being exhibited at the Walters Art Museum. Marc will talk with:
Sonya Clark, Chair/Professor in the Craft and Media Studies department at VCU School of the Arts in Richmond, VA.